Famed for its role in shaping 1960s counterculture, Haight Street continues to defy convention — the corridor has one of the city's highest concentration of record stores.
In a era where most consumers get their music online, vinyl shops in the area are thriving. According to some merchants, there's been a resurgence of interest as more customers find value in owning music in its physical form.
Nick Marshall, a cashier manager at Amoeba Music who hails from Los Angeles, said working at the company's Haight Street outpost was a long-standing dream.
"The Haight location has a lot more history than the LA location," he said. "It has a history, just because Haight and Ashbury and the sixties and seventies and the movements that were going on." 
Marshall, a nine-year employee, said many Amoeba shoppers are simply taking home a piece of the neighborhood.
"We have a whole tourist draw and they come here looking for music from that era," he told Hoodline. "They feel like they are actually living in that moment in time. People have said, 'oh I drove by Jerry Garcia's house and now I'm coming here to buy all these records.'"
Despite the convenience of storing music on digital devices and in the cloud, Marshall said records and tapes offer consumers a tangible sense of ownership.
"One of my favorite parts about having records is I can read their liner notes, there's also pictures and artwork that comes with it, If you're doing it for your favorite band, you get a little something extra," he added.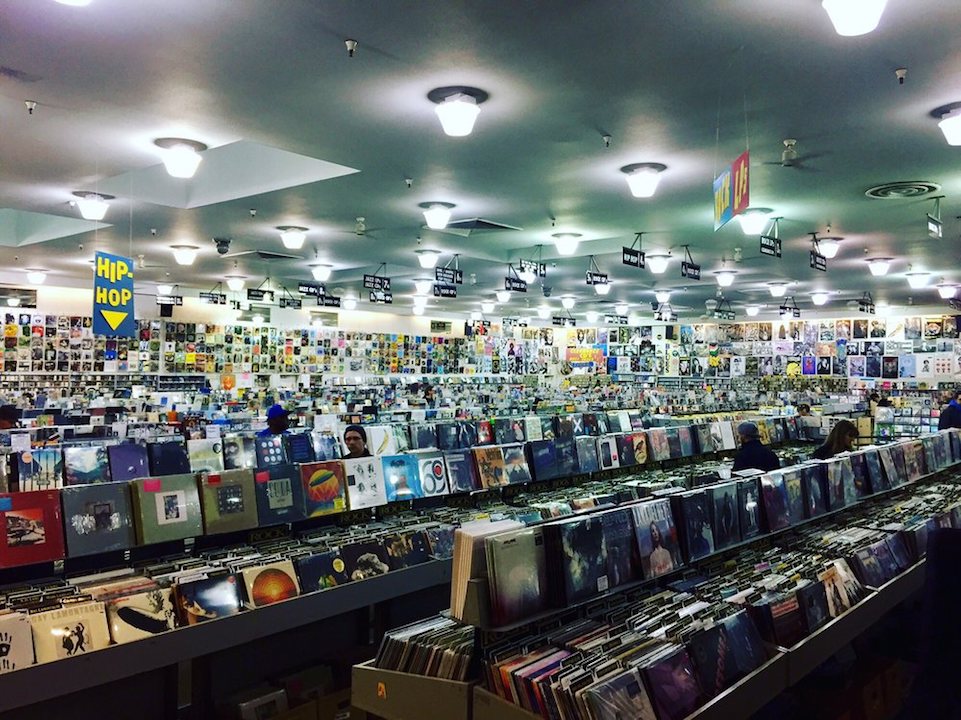 In addition to tourists, Haight Street stores are frequented by fans seeking advice and recommendations from knowledgable staffers. Storefront flyers promote performances with local musicians, many of whom also gravitate to the neighborhood.
As a result, customers can learn more from each other instead of solely relying on algorithms for discovery.
"It's nice to have the human interaction. I learn from my coworkers and customers every day," said Marshall. "You get to see the passion behind someone's eyes when they tell you about a record."
Vinnie Parp, a long-time employee of Groove Merchant Records, said the range of music stores on Haight Street keep customers coming back. "You could say that about almost all the stores that are around here," he said. "We all have our little niche, and there's people that appreciate it."
Reid Richards, a DJ, rap artist and customer at Groove Merchant Records said Haight Street's stores foster a community of music lovers.
"I've learned more about music here talking to Chris [Veltri], the owner, than from a lot of people. In my humble opinion, this is one of the best record stores of the United States."
Although vinyl records have experienced a renaissance, "surprisingly what's making the biggest comeback right now is tapes," said Marshall. Still, "vinyl is what's happening right now."
Haight Street's music shops aren't just popular with tourists and collectors.
"You could come to this store, and Questlove's in here shopping for records, Rich Medina is in here shopping for records," Richards said. "Somebody's in town, they know to go to Groove Merchant Records."