Muni buses will start servicing the new Salesforce Transit Center tomorrow after repeated construction delays.
Buses from five routes — 5, 5R, 7, 38, and 38R — will begin pulling into the street level of the new bus terminal at Natoma between Beale and Fremont streets. 
Although construction is largely complete, other transit services are not expected to begin using the terminal until later this summer.
The new two-block long, four-story transportation terminal replaces the original Transbay Terminal at First and Mission streets, which opened in 1939 and was demolished in 2010 to make way for the new development. At its peak, the former facility served 26 million passengers each year.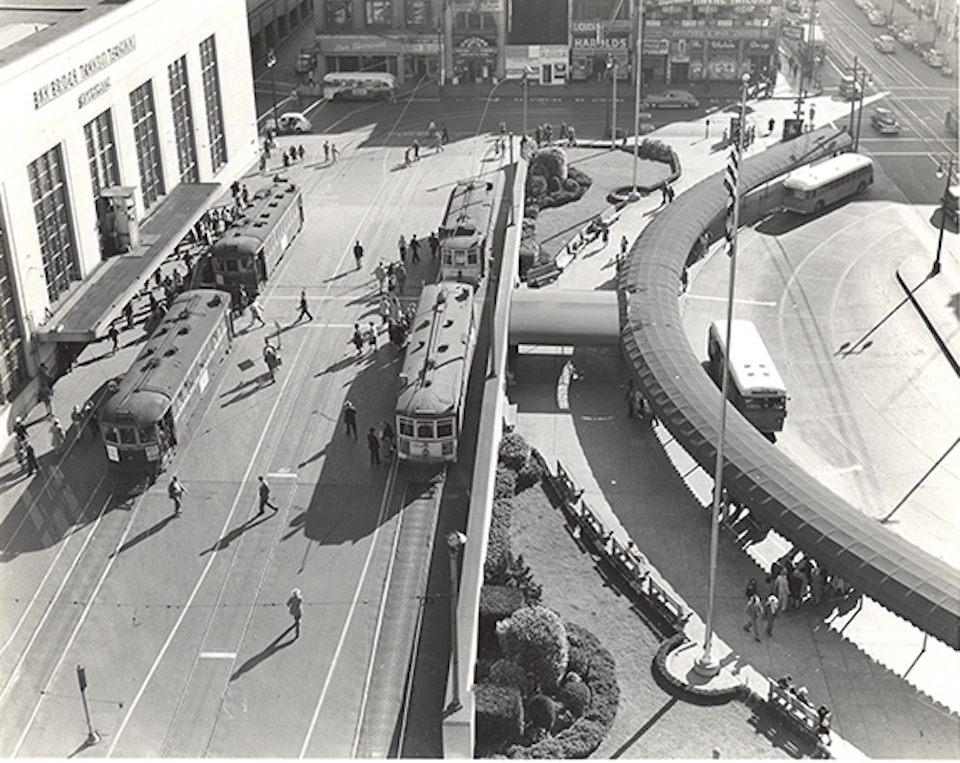 Later this year, a two-block terminal on the second floor will offer access to AC Transit, WestCAT, Amtrack Thruway, and Greyhound buses. 
Muni will also offer access to the 6 Haight/Parnassus and 25 Treasure Island routes from the street-level station.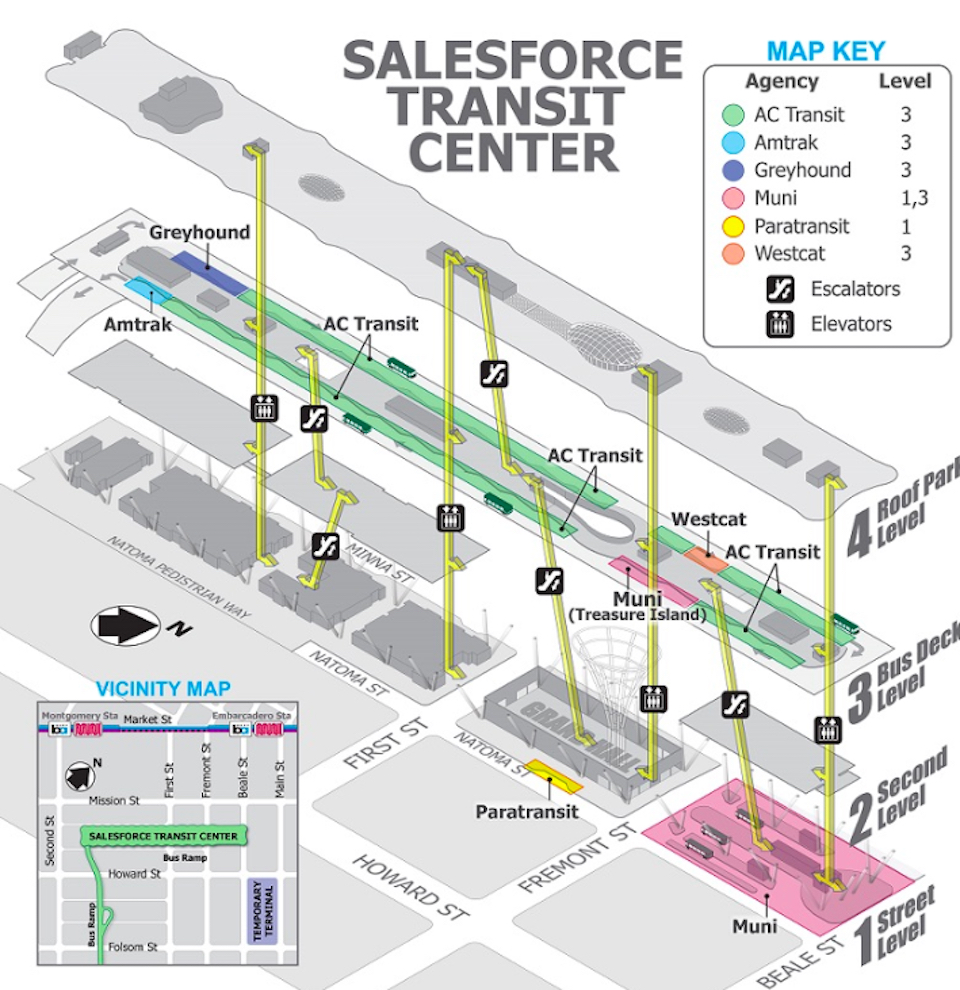 After phase one of the transit center is fully open, it will include a grand hall, a 5.4 acre rooftop park, and San Francisco's first gondola in more than 60 years.
The Transbay Joint Powers Authority Board, which is overseeing the project, adopted a revised budget in June 2016 of about $2.62 billion for the first phase of the new transit center.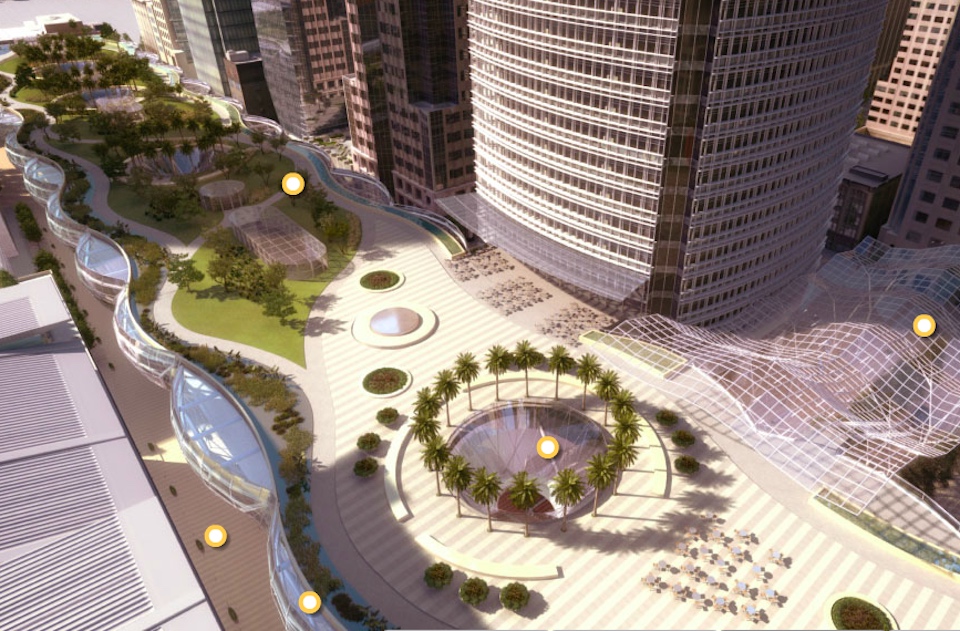 The second phase of the transit center will include excavation to make way for Caltrain's service from the peninsula and, eventually, high-speed rail from Southern California.
The 1.3-mile downtown rail extension is expected to cost about $6 billion and take until at least 2027 to complete. According to SFCTA, the extension is currently on hold due to "a significant funding gap."
Funding for the project thus far has come from local Proposition K revenue, federal grants, proceeds from the sales of state property in the Bay Area, and other loans, according to Muni.