Last week, the San Francisco Municipal Transportation Agency (SFMTA) started running its new light-rail vehicles in two-car trains on the N-Judah, the city's busiest LRV line.
As we reported last November, the new vehicles, manufactured by Siemens in Sacramento under a $1.2 billion contract, are lighter and quieter than their forerunners, many of which have been in service for two decades.
"Our riders were pleasantly surprised to board and prepare for a roomier ride," SFMTA spokesperson Erica Kato wrote. "These once-in-a-generation trains are more comfortable, reliable, and rider-friendly."
She also added that after receiving regulatory approval from the California Public Utilities Commission, SFMTA is now getting ready to launch more two-car trains by next month.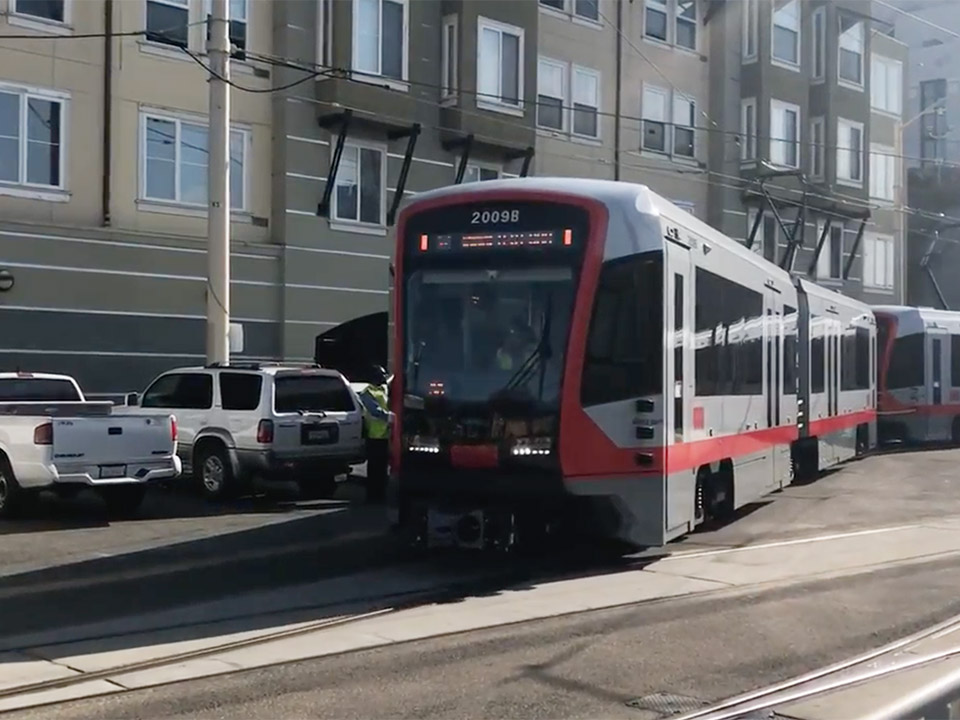 John Haley, SFMTA's director of transit, told the Examiner that the trains use cameras and monitors instead of rear-view mirrors, important for operators when running multi-car trains. A shipment of these monitors is currently stuck in customs in China but is expected to arrive later this month.
SFMTA plans to bring 200 new trains into service over the next ten years, replacing 151 light rail vehicles, and expanding the fleet by 64.
The cars all come with a new seating configuration that provides wider aisles for more capacity, improved signage, quieter cars and improved design that is said to reduce delays.