A plan to raze a dollar store at 17th and Mission streets and replace it with a six-story residential building is moving forward, thanks to an agreement with community agencies that will keep a lower-price-point retailer in the building's ground-floor commercial space for at least 50 years.
The first tenant for the space has also been chosen: Goodwill has signed a letter of intent to move into the commercial space for at least the first 15 years after the development is completed, at "a very reasonable lease rate," according to Peter Papadopoulos, a land use policy analyst with Mission Economic Development Agency (MEDA).
MEDA and United to Save the Mission had requested SF Planning conduct a discretionary review of the proposed development on the current site of the One $ Store at 2100 Mission St., which is planned to include 27 residential units, at least 12 percent of which will be affordable, and 3,000 square feet of ground-floor retail space. 
The development was originally intended for review in late 2017, but an administrative error by the Planning Department prevented a vote on the proposal until after the expiration of interim restrictions on new restaurants and storefront consolidations in the neighborhood, which had been enacted to promote and preserve neighborhood-serving businesses.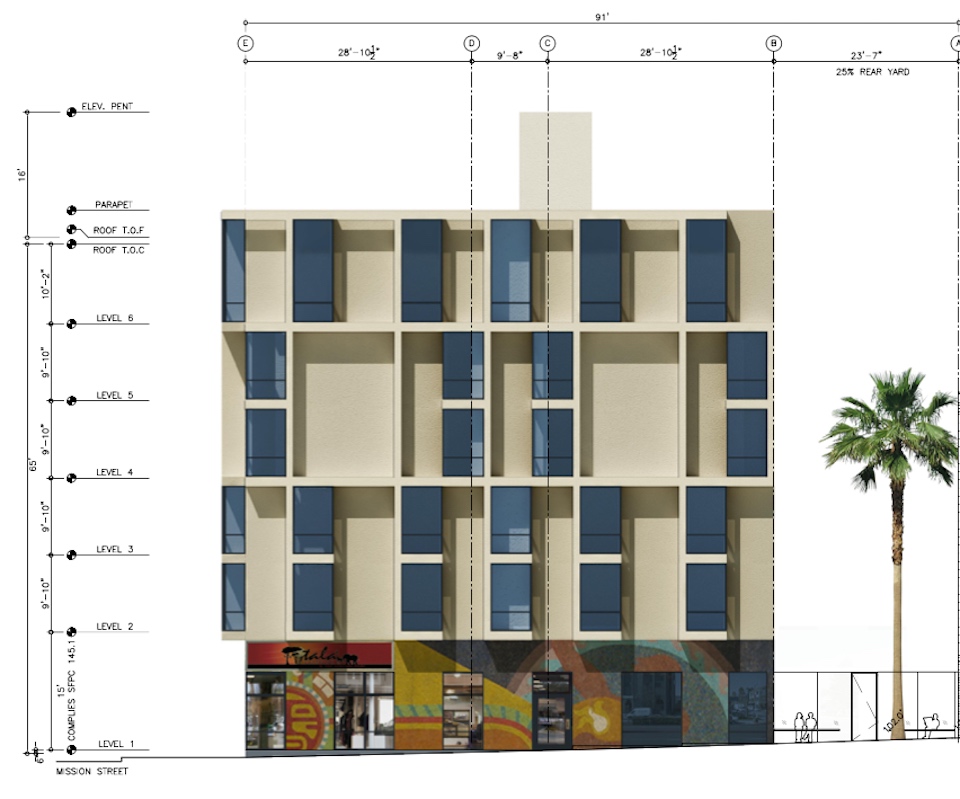 In addition to designating the retail space for Goodwill, the developer has also agreed to fully fund a new mural by Precita Eyes that will reflect historic Latino/Chicano culture in the Mission, and committed to build an additional affordable housing unit that will be available at 80 percent average median income, Papadopoulos told us. 
With the plan for Goodwill, the mural, and the additional affordable unit in place, MEDA and United to Save the Mission have officially withdrawn the request for discretionary review, and are now supporting the project, Papadopoulos said.
"The project could go forward with no further review," he added.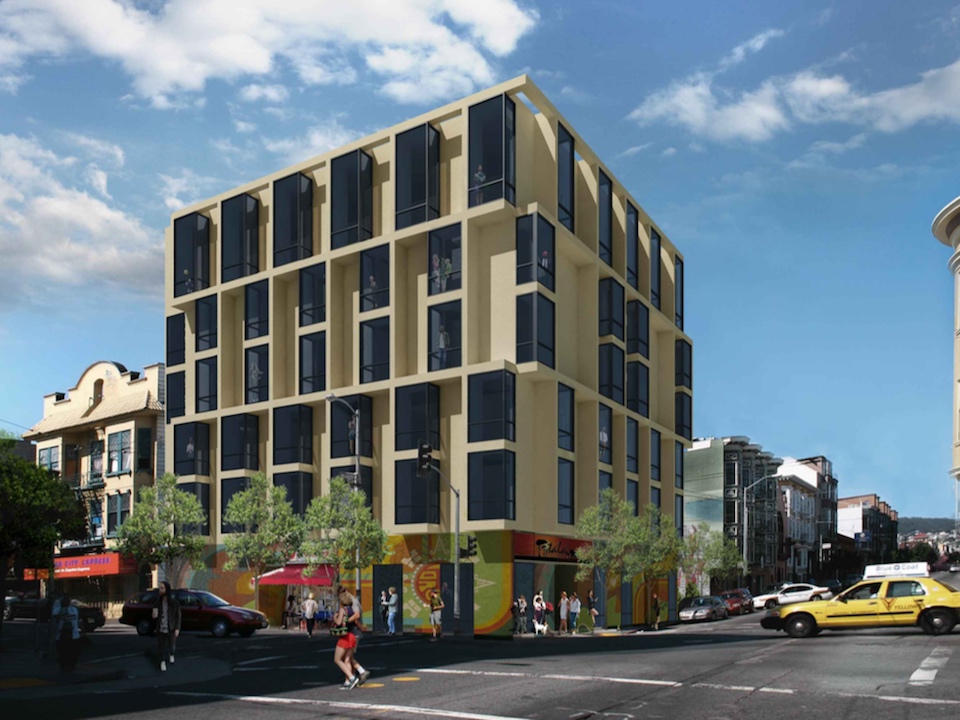 The arrival of a Goodwill at 17th and Mission will likely be happy news for thrift-store enthusiasts in the Mission, many of whom lamented the 2017 closure of Thrift Town at the same intersection, as well as the 2015 departure of nearby Clothes Contact.
Last year, Goodwill vacated its longtime SoMa flagship store at Mission and South Van Ness streets, leaving a lack of outlets for the thrift store in the southern half of the city. Goodwill is currently operating a pop-up store in the former Sports Authority at 12th and Folsom streets, which is set to become a Target. 
In the event that Goodwill vacates the commercial space before 50 years are up, "the community would assist in the selection of another lower-price-point, community-serving company to occupy the space at a subsidized rate," Papadopoulos said.
"We feel this was a very constructive process working with the development team, that helped us reach this healthy outcome for the community."