An alliance of Oakland business leaders is offering a substantial reward for information leading to the conviction of any suspects in a string of destructive fires at construction sites in 2016 and 2017.
The Jobs and Housing Coalition, a group comprised of 65 senior executives of Oakland-based companies, including many developers, is offering $300,000 toward catching the perpetrators of the fires.
"We're not just concerned about property values and investment, although we are concerned about that, but we're also concerned with the people who live in the surrounding neighborhood and the threat to their safety," Jobs and Housing Coalition CEO Greg McConnell said during a press conference at Oakland City Hall today.
The string of suspicious fires started in July 2016, when a planned 105-unit apartment building at 3800 San Pablo Ave. on the Oakland-Emeryville border burned down.
Then on October 31, 2016, a 41-unit apartment building under construction at 317 Lester Ave. near Lake Merritt burned.
The San Pablo Avenue building burned again on May 13, 2017. And on July 7, 2017, a six-story mixed-use development at 2302 Valdez St. burned down, damaging the surrounding residential and office buildings.
The cause of the Valdez Street fire was never determined, but the other three were confirmed as arson, and investigators released surveillance video of a suspect in the second San Pablo Avenue fire.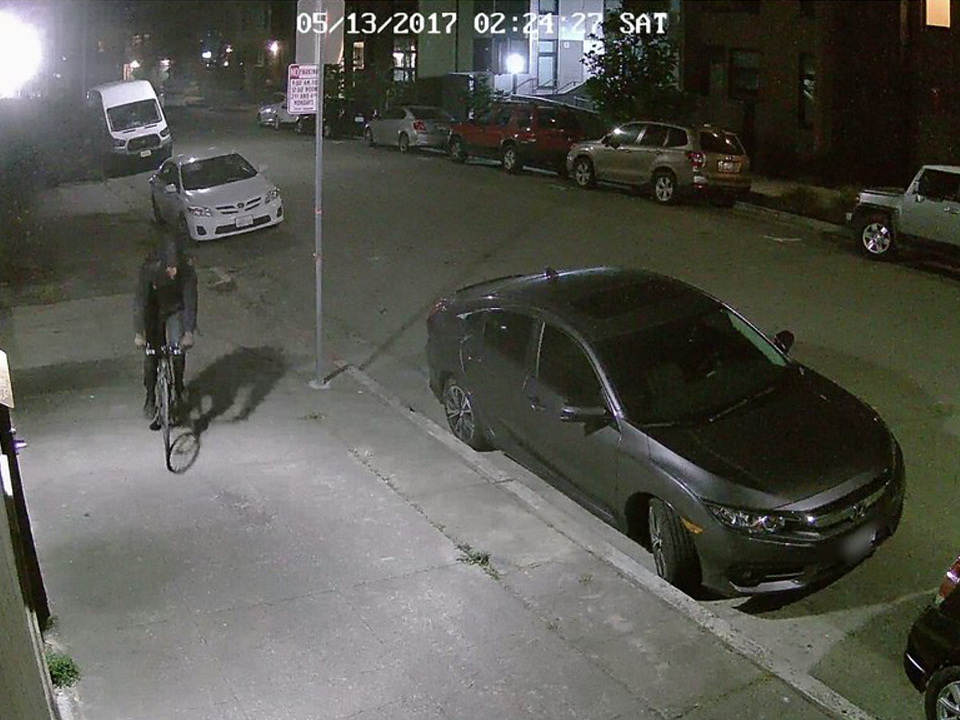 McConnell said today that he believes the fires were set by the same person or a group working together.
Fire Chief Darin White said he hopes the new reward – coupled with existing rewards offered by the federal Department of Alcohol, Firearms, Tobacco and Explosives, will act as a deterrent and help prevent future arsons.
Rick Holliday, the developer of the San Pablo property, had previously offered $50,000 of his own money to help solve the two fires at his project, doubling the ATF reward. The ATF is also offering a $10,000 reward in the Lester Avenue fire.
The fires have already caused many city developers to ramp up security, adding guards, cameras and better fencing at developments in Oakland.
Prior to the fires, "the cost of security was half what it is now, maybe less," McConnell said.
Despite the increased costs of construction, Oakland Mayor Libby Schaaf said that she remains confident that Oakland will continue to be a viable place to build. The city has 6,656 housing units under construction, she said.
"You will not get away with destroying a residential construction project in Oakland," Schaaf said to the arsonists.
Anyone with information about the fires has been asked to call the Oakland Fire Department fire investigation unit at 510-238-4031.