Yesterday, Oakland's Planning and Zoning Commission unanimously approved Eastline, an office complex proposed for Uptown Oakland.
The project would partly be constructed on the site of a city-owned parking garage at 21st Street and Telegraph Avenue and requires the City Council's approval before it can proceed.
The Eastline development would encompass more than three acres, spanning the entire block between 21st and 22nd streets, and from Telegraph to Broadway.
The developer has offered two proposals — one that would create 1.5 million square feet of office space, and another that calls for building 880,000 square feet of office space and 395 housing units. Both plans would create as much as 85,000 square feet of retail space.
"The reason we're seeking to approve two projects is to be able to adapt to the demands of the market," said Andrew Haydel, a principal with Menlo Park developer Lane Partners.
The block includes a vacant drive-through burger stand, most recently known as Space Burger, long a gathering place for owners of classic cars during First Friday events.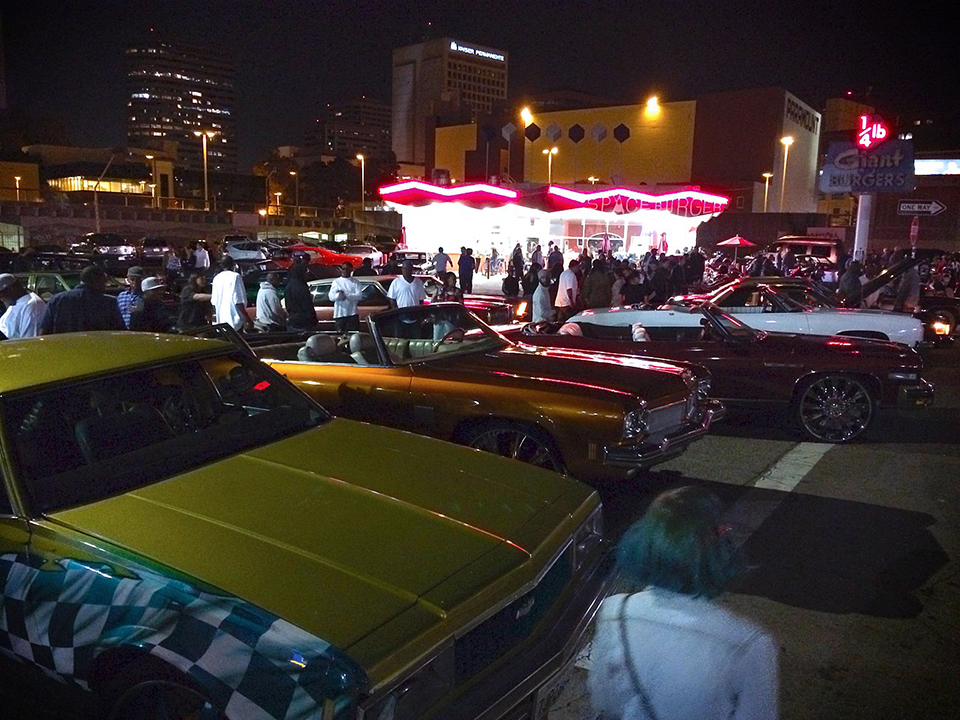 Before construction can begin, developers would first need to demolish the burger stand, parking garage and three other buildings on Broadway.
The burger stand is the most historically significant building, said city planner Pete Vollman, who added that the developer would be required to donate the cost of demolition to anyone who had a plan to move it.
Music education and jazz performance center the Sound Room, which has a space on Broadway, will relocate to 3022 Broadway. 
Because the proposed development is directly above a tunnel heading into the 19th Street BART station, engineers will need to stabilize the construction site and completed structure without disrupting train service.
Building Eastline would also require improvements to street transportation; plans call for straightening a crooked corner at 22nd Street and Telegraph which was designed to be a street car stop.
Planners would also make 21st Street a two-way thoroughfare, widening it by two feet so the Paramount Theater can continue to use it for loading before and after shows.
Haydel said his company, along with Oakland-based Strategic Urban Development Alliance, (SUDA) has been crafting plans for the building for the last three years.
If approved, Haydel said it would bring in plenty of tax revenue, since large congruent floor plans could accommodate a corporate headquarters, the kind of building typically found in more suburban areas.
Local developer SUDA is also working on plans to construct an office, retail and housing complex at the West Oakland BART station.