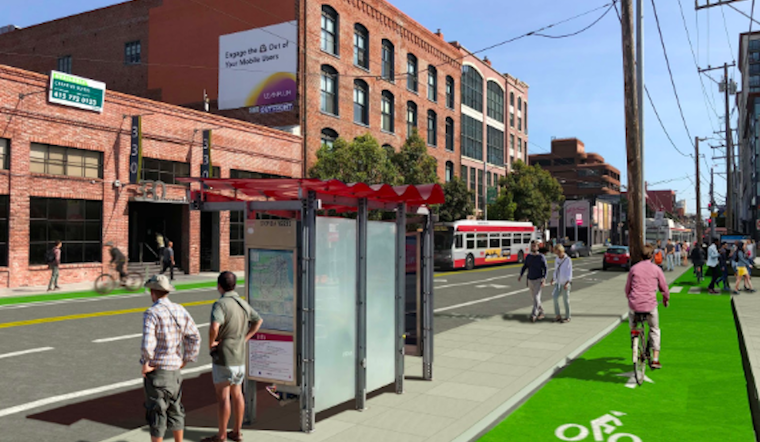 Published on July 16, 2018
Bicycle advocates are calling on SFMTA to reverse its recent decision to delay a  planned safety project on Townsend Street.
After two years of public engagement, outreach, planning and design, SFMTA in June announced it would be too costly to implement proposed safety improvements along Townsend Street near the Caltrain station at Fourth and King streets.
"Due to the forthcoming construction that would require demolishing the whole roadway and escalating project costs, this project will no longer be moving forward," the agency announced.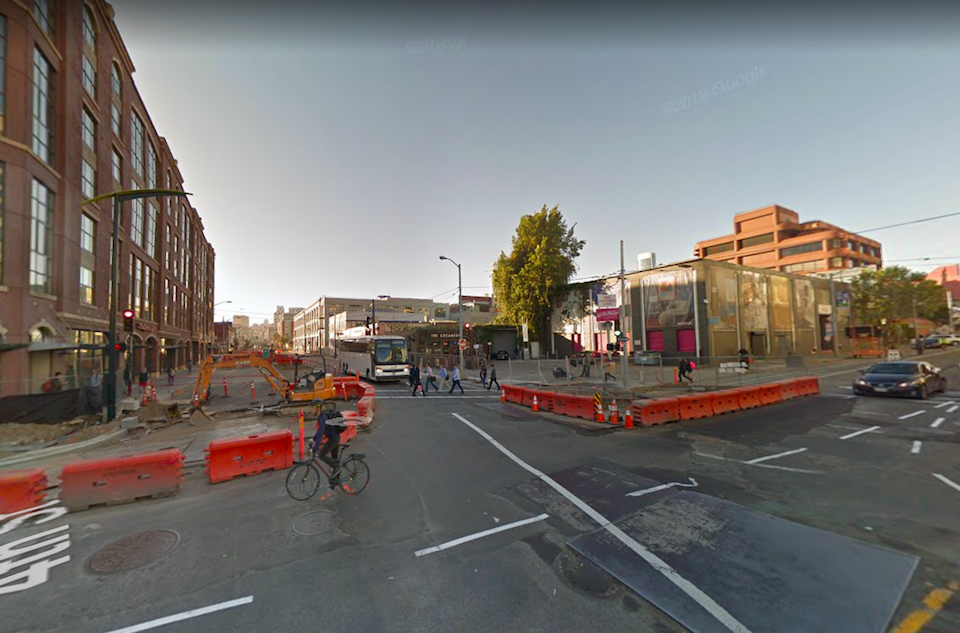 The city planned to add new sidewalks, protected bike lanes and bus boarding islands at the intersection to improve bicyclist and pedestrian safety. The transportation agency's final design also included a new right-turn lane at Townsend and Fourth streets which would require the relocation of electric bus lines.
According to SFMTA staff, the changes would have cost up to $6 million. 
The same lines will need to be moved during the Downtown Rail Extension (DTX II) project, which will bring high-speed rail to the new Transbay Terminal at an additional cost of up to $3 million, according to SFMTA. Construction on the DTX II project is unlikely to begin in the next five years.   
The agency's decision to delay safety improvements due to increased project costs doesn't address "a lack of interagency coordination has led to these issues tanking a project that should have been in the ground years ago," according to a statement released by SF Bicycle Coalition.
The advocacy group last year called on late Mayor Ed Lee's office to fast-track several long-delayed street improvements and identify short-term fixes for high-injury corridors. 
As of July 11, eight people, including five pedestrians and one bicyclist, have been killed on San Francisco streets this year due to traffic incidents.
While the Townsend Street Improvement Project has been indefinitely delayed, SF Bike Coalition plans to add the issue to the agenda tomorrow at 1 p.m. for an SFMTA board meeting.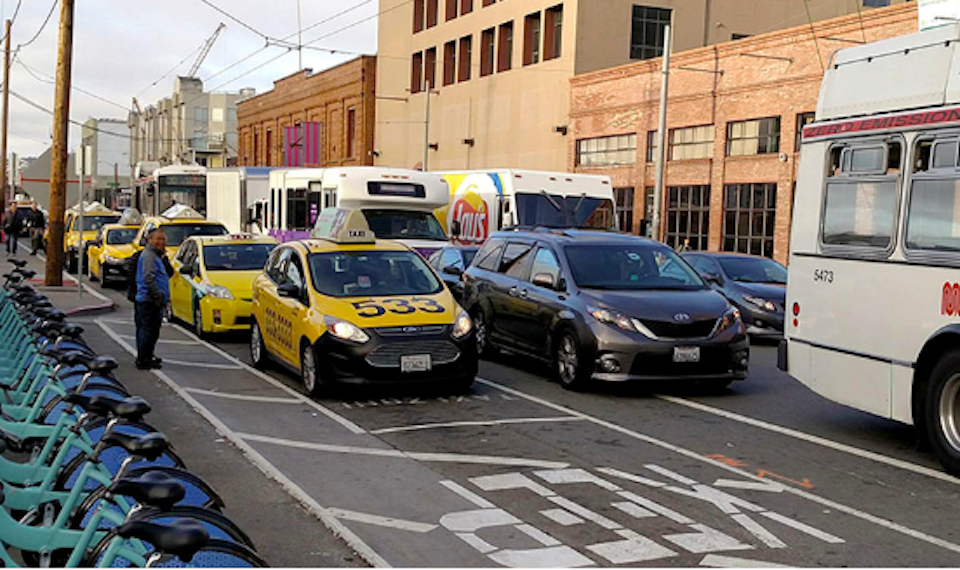 The group is calling on its members and other concerned community members to show up at the July 17 meeting in Room 400 of City Hall to demand action on safety improvements near the Caltrain station. 
On Medium, bike safety advocate Kyle Grochmal posted that SFMTA could move forward with the plans at a lower cost by eliminating the proposed new turn lane and simply prohibiting right-hand turns on Fourth Street. Alternatively, SFMTA could deploy battery-electric buses along the route to avoid the need to repeatedly reinstall overhead wires. 
In April, SFMTA accepted bids from parties interested in supplying 30 battery or diesel-electric hybrid buses and associated charging equipment for a five-year pilot program. When reached for comment, SFMTA did not respond to requests for comment on the status of the requests for proposals.