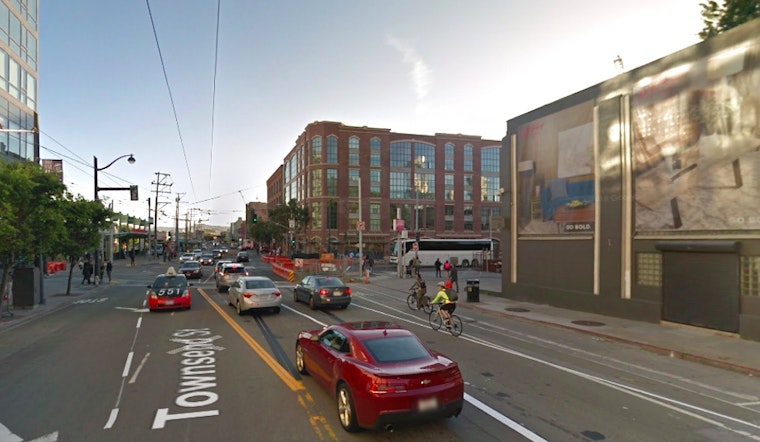 Published on July 18, 2018
After an outcry from bicycle and pedestrian advocates, the San Francisco Municipal Transportation Agency yesterday reversed its decision to delay making safety improvements on Townsend Street in SoMa.
As we reported on Monday, SF Bike Coalition called on its members and other stakeholders to voice their concerns at yesterday's board meeting.
"Townsend wasn't on the official agenda, but [SFMTA Director of Transportation] Ed Reiskin did speak about it in his director's report at the top of the meeting, and he reiterated their reasoning behind the canceling of the project," said SF Bike Coalition spokesperson Rachel Dearborn.
More than 40 people spoke in support of the project, and after the public comment period, Reiskin was pushed on possible timelines, Dearborn said.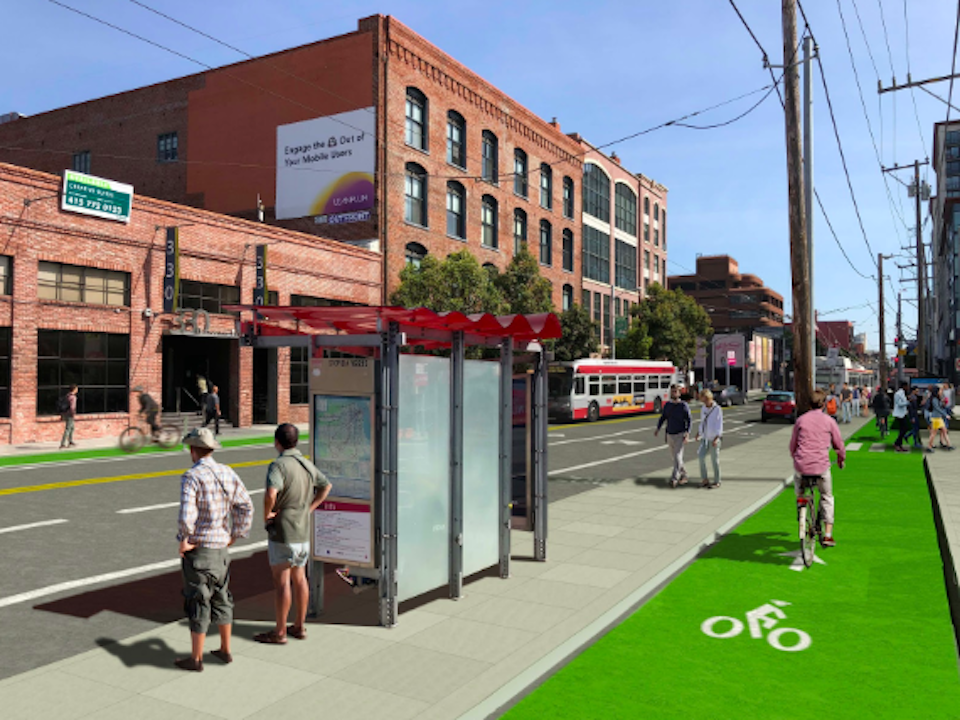 According to Reiskin, "with an expedited timeline, [the Townsend project] could break ground by the end of the calendar year," she added.
The project in June was announced to have been delayed due to the need to move Muni bus electric lines twice to accommodate the safety project and the future Downtown Rail Extension, which will eventually bring high-speed rail to the new Transbay Terminal.
SFMTA estimated that moving the cables once could cost as much as $6 million, but District Six Supervisor Jane Kim said, "if we save one life, two lives, three lives because of these improvements, we will consider it a success," reported Streetsblog.
The agency is "examining new options for dealing with the challenge of designing around the Muni overhead wires that serve trolley coaches on the block of Townsend between Fourth and Fifth Streets," said spokesperson Paul Rose.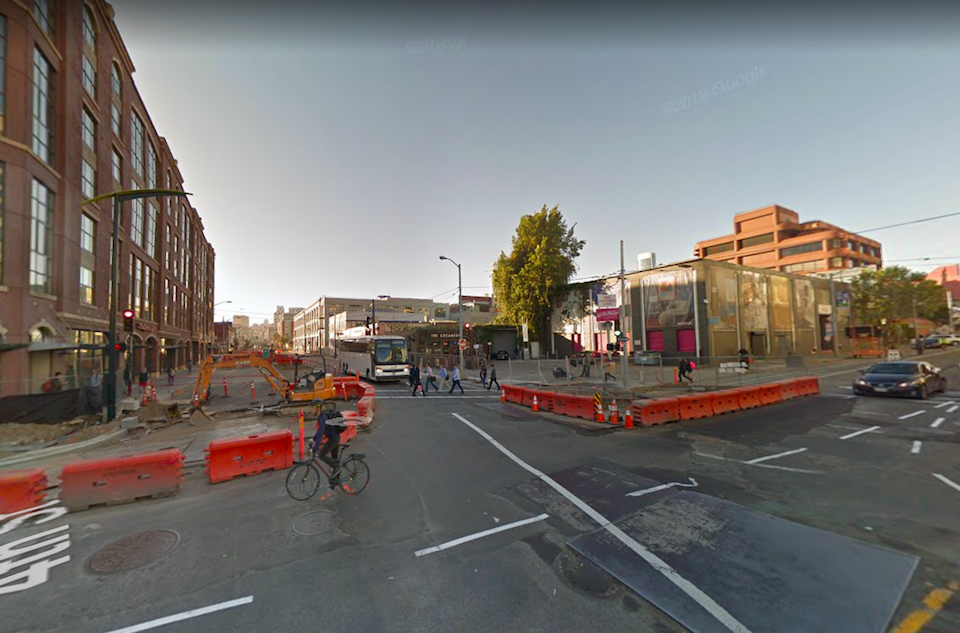 "We hope to share, in August 2018, a feasible design that would maintain Muni service, provide protected bike lanes, improve sidewalks, address curbside management concerns, and shorten the implementation schedule," he added.
According to the Examiner, SFMTA Director of Sustainable Streets Tom Maguire said the agency will start construction before the end of 2018.
"We have more people killed by cars than by guns here in the city and county of San Francisco," said Kim. "We need to make the streets safer today."