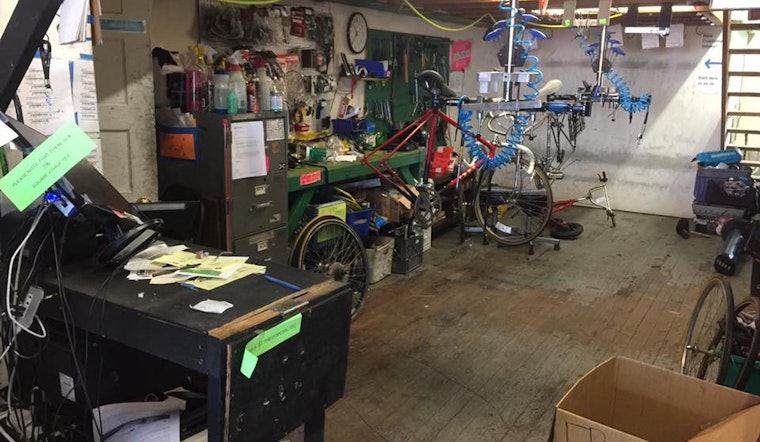 Published on August 14, 2018
The Bikery, a community bike shop in Oakland's San Antonioneighborhood, was burglarized over the weekend for a loss of about $20,000 incash, bikes and merchandise.
The burglary happened early Sunday morning at the shop,located at 1246 23rd Ave. Thieves made off with 35 bikes as well as bike partsand the cash register till, according to the Bikery.
The nonprofit shop, which has been operated for nineyears by Cycles of Change, is seeking help in its recovery efforts.
"This loss is devastating," the Bikery wrote in astatement about the burglary. "The Bikery is a full service bike shop run by acollective of Oakland educators of color, many of whom live in theneighborhood, and have participated in Cycles of Change bike programs as youth."
The programs include free bike repair classes andopportunities for youth to earn a bike through volunteer work. The Bikery also provides after-schoolbike rides and safety classes, commuting classes that include free safety gear,and internships for high school students.
The shop has community stands and tools so anyone whocomes in can work on their bike there.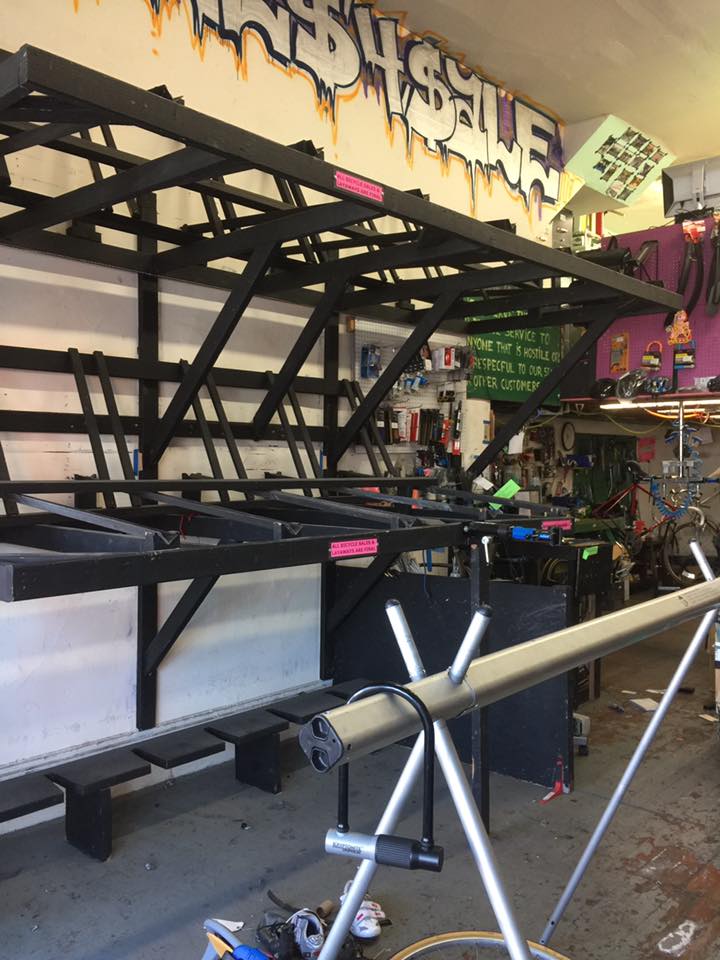 To help, the Bikery is asking for donations of both bikesand cash. Used bike sales have become particularly important for the organizationas grant funding has become less common.
Anyone can drop off working bikes, close-to-working bikes or usable bike parts during the shop's regular hours: Tuesdays and Thursdays from 3 to 7 p.m. or  Saturdays from 11 to 5 p.m.
Monetary donations can be made via the Cycles of Changewebsite at www.cyclesofchange.org and can be either a one-time donation or a regular contribution.
The Bikery is at least the second area bike shop to beburglarized in the last week, as worker-owned cooperative Box Dog Bikes in theMission District was burglarized last Wednesday night or Thursday morning. 
It's not immediately clear if the burglaries wereconnected.
The Bikery has been victimized by theft before as well: In 2016 a U-Haul truck full of bicycles and helmets was stolen from in front ofthe shop on 23rd Avenue, according to the Bikery.
Back then, the community came together to help replace the lost bikes. The Bikery is hoping that can happen again.
Until now, it had been a good year for the Bikery.Earlier this year Cycles of Change managed to prevent being displaced by partneringwith the Oakland Community Land Trust and its fellow tenants to purchase their building.