A Castro Street fixture for decades, the Cove on Castro Cafe prides itself not only on its good food, but on its sense of community.
According to longtime owners Maurice and Solange Darwish, many of their customers stop by more than once a day, and are on a first-name basis. One customer, Peter Sichel, told Hoodline that he's been coming to the Cove since 1983.
"They recognize me personally," Sichel said. "I feel like I get special attention. The window seats are perceived as special. Here I am, one man having lunch or dinner, but I can sit in the window and watch the unique street scene."
The restaurant has been in the Darwish family for decades. Maurice Darwish says his parents took over the Cove in 1971, but the restaurant had already been open for a few years prior to that, when it was known as The Norse Cove.
When his parents took over, he said, former owner Astrid Karlsen told them that "you don't want those people here," referring to the hippies who populated the Castro at the time. 
"The gay community embraced the place within a year or two," said Solange. "You could see the influx of the gay community — we have some people from then who are still coming now."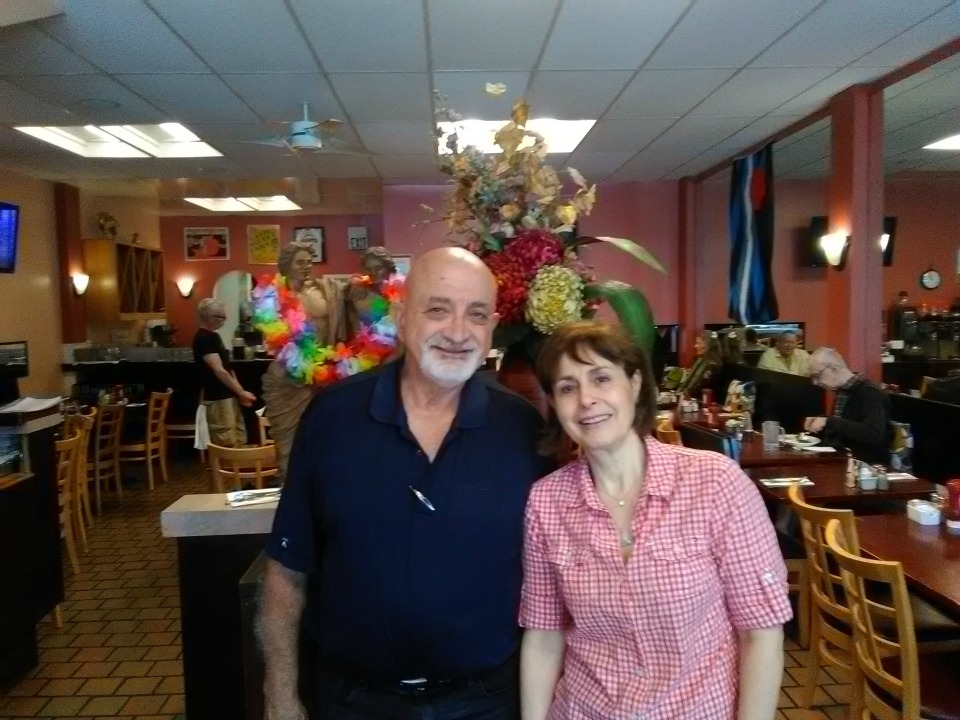 Maurice and Solange took over in 1988, and recently won legacy business status for the cafe, with letters of support from many longtime customers noting its support for the Castro's LGBTQ community.
"The '80s and '90s were a devastating time for the gay community in San Francisco, with so many men sick and dying of AIDS," wrote customer Ingu Yun. "I saw Solange become mother or sister to all these men who seemed sick and alone in the world. I watched so many acts of kindness and love, all coming from a straight woman towards gay men during a time when it wasn't so fashionable, even in San Francisco. The Cove, through Solange, touched so many lives and cemented its important place in our community."
Celebrities are also known to have patronized the Cove. Luminaries who've dined there include the late Robin Williams, musician Carlos Santana, former State Senator and mayoral candidate Mark Leno, and '80s gay porn star Al Parker. 
One thing the Cove is known for are its video monitors, which adorn several of the restaurant's walls. 
"It started out with tons of 8" x 10" photos on the wall," Solange said. "The first ones were of the guys who won the Mr. Bare Chest contest in 1989. Then someone else came in and asked if he could put his photos up. So I put up a sign and asked people to bring in their photos to brighten our walls."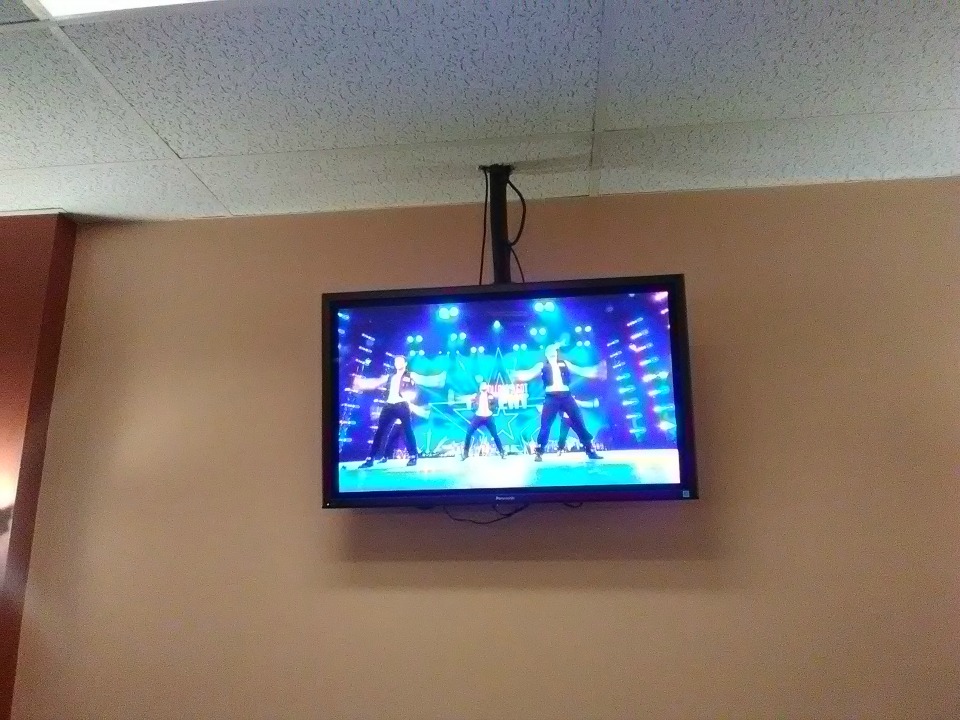 The walls were soon covered, and the cafe ran out of room. 
"Two customers, Bill and Andy, I forget their last names, took all the photos and scanned them," Solange said. "They bought us our first monitor. So now the photos on the wall were being played on the monitor."
A couple named Kevin McLaughlin and Kevin Cox took it upon themselves to upload more material, including video, to the monitor. Maurice and Solange eventually bought several more monitors, and now the Cove's videos are as popular as the food.
"[McLaughlin and Cox] are still providing videos," said Solange. "Gay history, local history, fun stuff from YouTube like dog and cat shows, funny commercials and TV clips."
In addition to the videos, the Cove offers an open mic night on Thursdays. Longtime waiter Derek Spreckelmeyer, who is also a musician, can often be seen playing his guitar.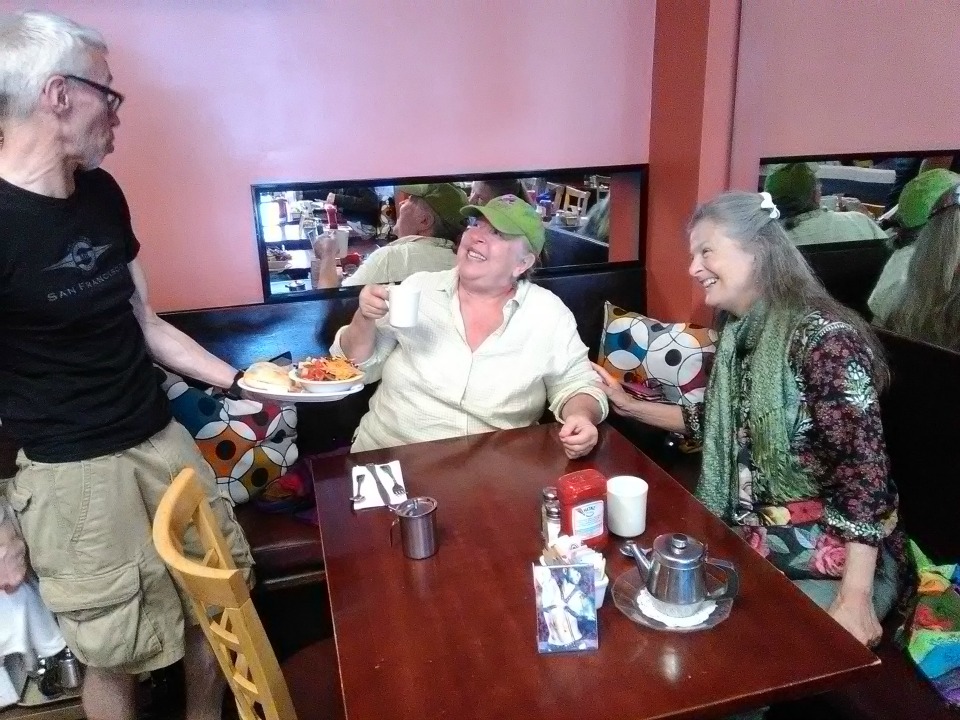 "I think this place is important,"  Spreckelmeyer said. "It's one of the few places that caters to the old Castro community. We're like the TV show Cheers, where everyone knows your name, and in many cases we've supplanted our customer's kitchens. It's that kind of place."
"We're more than a restaurant, we're a community meeting place — comparisons have been made to Harvey Milk's camera shop."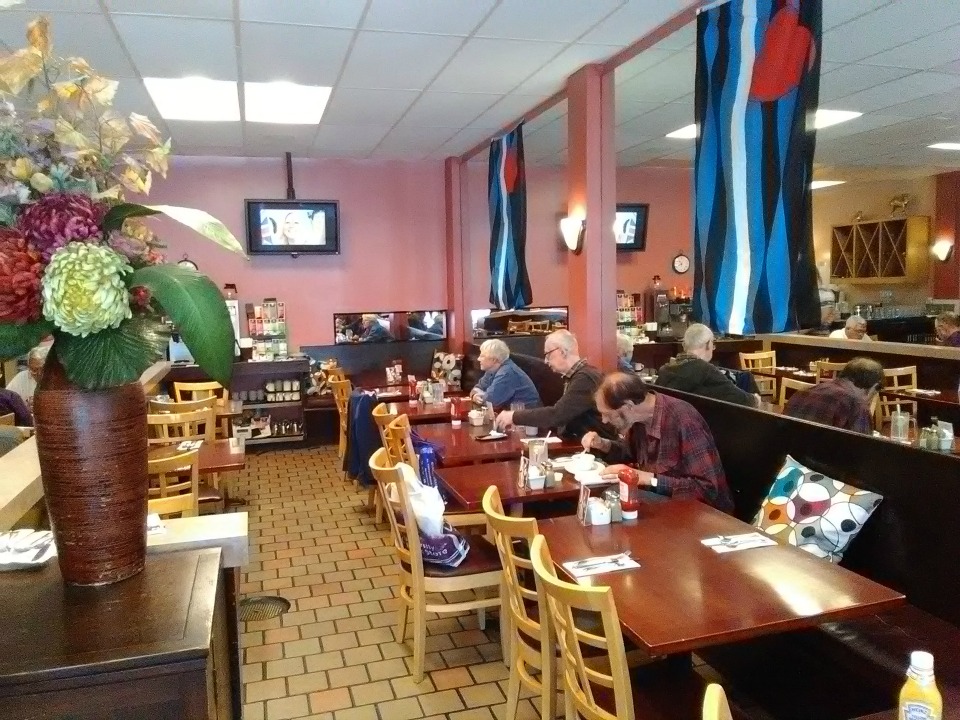 Maurice's favorite part of running the cafe is "the people I've met over the years," he said. "It's a family operation, so there's a sense of continuity. I've gotten to see the changes in the neighborhood, but the one constant has been the customers and staff. My kitchen guy, Lorenzo Ramos, has been here for 33 years."
Maurice didn't want to say how long he and Solange would be at the Cove, but says it will be for the foreseeable future.
"We have the best customers in the world," said Solange. "I love my customers, and I love my staff."
The Cove on Castro is located at 434 Castro St., directly across the street from the Castro Theater. Hours of operation are Monday-Sunday, 8 a.m. - 9 p.m.