Published on August 20, 2018
An ordinance establishing regulations and permits for dockless bicycle and scooter-sharing programs may soon become law in Oakland.
Co-authored by Councilmembers Rebecca Kaplan, Noel Gallo, and Lynette Gibson McElhaney, the ordinance was approved by the Public Works Committee in July, with a second and final round of voting to take place in September.
"Depending how they are handled, scooter share systems could be a benefit or have negative impacts on our community," said Kaplan. "It is important that scooter share systems be properly regulated, provide affordable rates, local jobs and reliable local maintenance teams, and benefit the public."
The ordinance would require designated locations and geographic limits for dockless bikes and scooters, local maintenance teams and a discounted membership plan for low-income users. 
In another push for low-income accessibility, companies would be required to allow users to pay by means other than credit cards or smartphones. 
The ordinance would also set a cap on the total number of dockless bicycles and scooters, require each vehicle be insured, and mandate that companies distribute their wares equitably throughout Oakland, with no less than 50 percent of scooters deployed in communities deemed underserved by public transit. 
Finally, the ordinance would call for more adaptive bicycles — such as handcycles, tandems, and tricycles — to be made available for Oaklanders with disabilities.
The ordinance also contains requirements that companies make collected personal data available to users in real-time.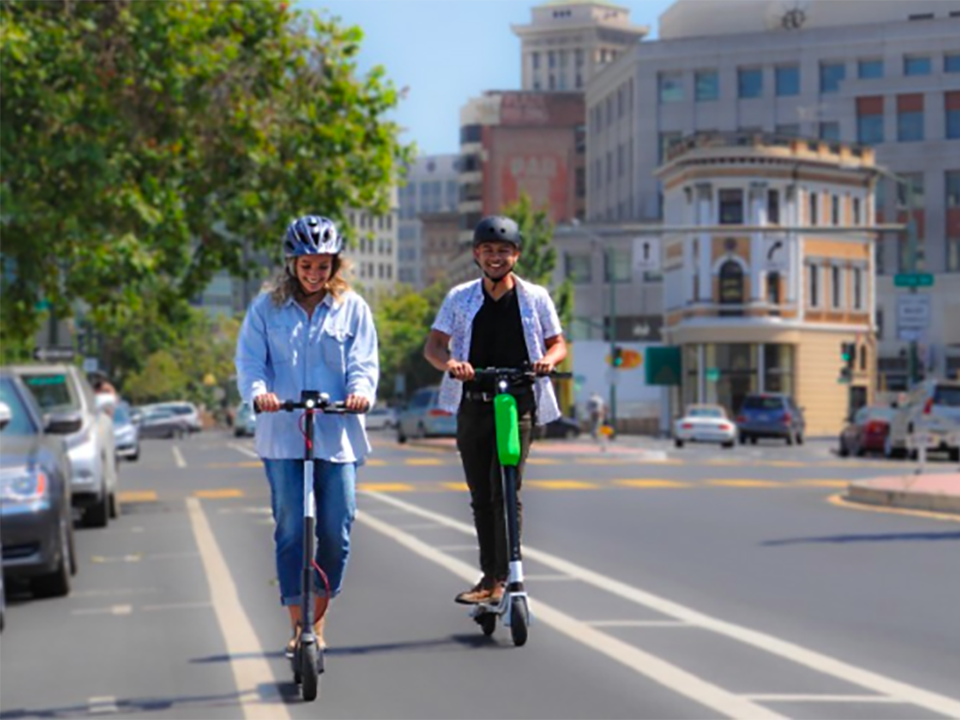 The debate over scooters has been the latest chapter in a whirlwind year in the Bay Area's shared mobility market.
In June 2017, Ford GoBike debuted its long-awaited docked bikeshare program. Shortly thereafter, rival companies like Jump and Lime (formerly LimeBike) introduced dockless bicycles to the mix. The dockless systems promised more freedom, allowing riders to pick up and drop off rentals anywhere, and not just at designated stations, as in the GoBike system.
Things became even more complicated later in the spring, as Lime introduced dockless e-scooters. Rivals Spin and Bird launched their own dockless e-scooter programs during the same period. Seemingly overnight, hundreds of dockless scooters cluttered sidewalks throughout Oakland and San Francisco, though not one of the companies sought city permits prior to launch.
Dockless bikes and scooters have benefitted many Bay Area residents looking for affordable transportation, but have also become more nuisance than convenience when used improperly on sidewalks or abandoned in public rights of way, where they can impede pedestrians or people with disabilities.
This ultimately led San Francisco to introduce a temporary ban on all dockless scooters in June of this year, until the city could establish an official permitting process.
Oakland has opted to keep dockless scooters running while it considers its own permitting process. For now, as new laws are considered, residents can still scoot about the town.