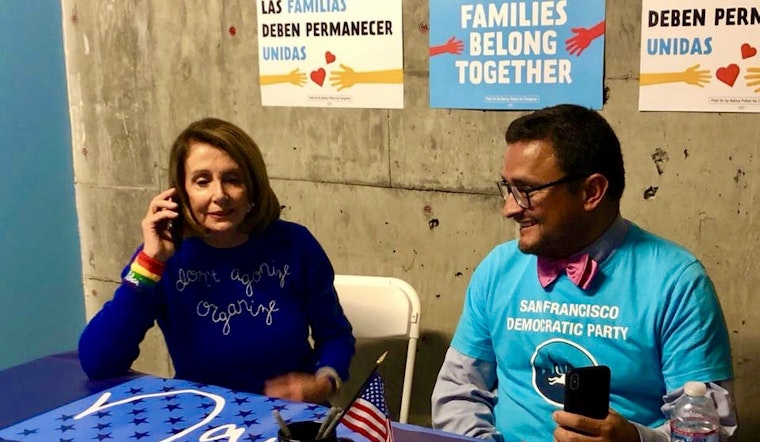 Published on September 19, 2018
With fewer than 50 days remaining until Election Day, a new Castro storefront is opening its doors to those seeking to volunteer on behalf of Democratic Congressional candidates.
This weekend, Red to Blue SF made its debut at 2390 Market St., the former Pottery Barn space that most recently served as the headquarters for mayoral candidate Mark Leno.
Congresswoman Nancy Pelosi was joined by San Francisco Democratic Party Chair David Campos, District 8 Supervisor Rafael Mandelman and District 9 Supervisor Hillary Ronen at the opening event for the space, which will allow San Franciscans to organize and phonebank for eight candidates for the U.S. House of Representatives in competitive California districts. 
"So many people have said they're frustrated with Trump," Campos told Hoodline. "Well, now they can do something about it: they can call swing Congressional districts to help us take back the House of Representatives."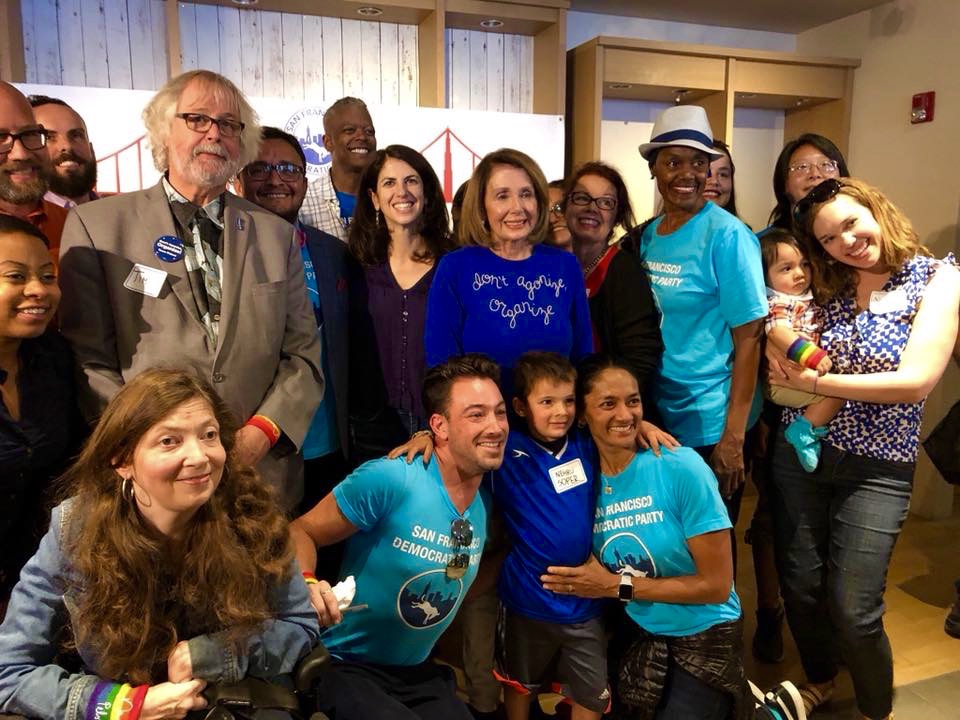 Campos tells Hoodline the project is funded by both Pelosi's office, which is covering rent on the space, and the SF Democratic Party, which is covering staffing — including two hosts, Kevin Ortiz and Kevin Bard.
Phonebanking will focus on eight swing Congressional districts in California that the national Democratic party has identified as high-priority. 
The Democratic candidates in those districts are Jessica Morse (District 4), Josh Harder (District 10), TJ Cox (District 21), Katie Hill (District 25), Gil Cisneros (District 39), Katie Porter (District 45), Harley Rouda (District 48) and Mike Levin (District 49).
"We're also open to other districts," Campos said. "It's an ongoing conversation, because one of the things we're trying to do is bring in local democratic clubs and organizations."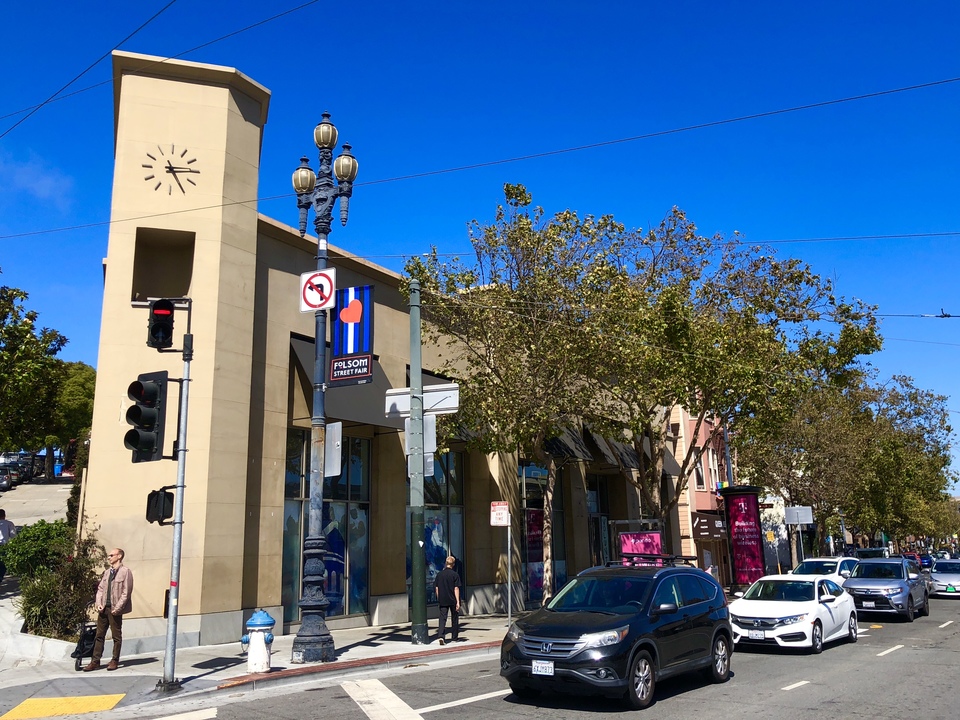 Mandelman, who represents the Castro on the Board of Supervisors, expressed the significance of opening the office there.
"The Castro is the neighborhood where Harvey Milk was elected and activists led the fight against the AIDS epidemic," he said. "It's totally appropriate that this effort to turn the House blue be in our neighborhood."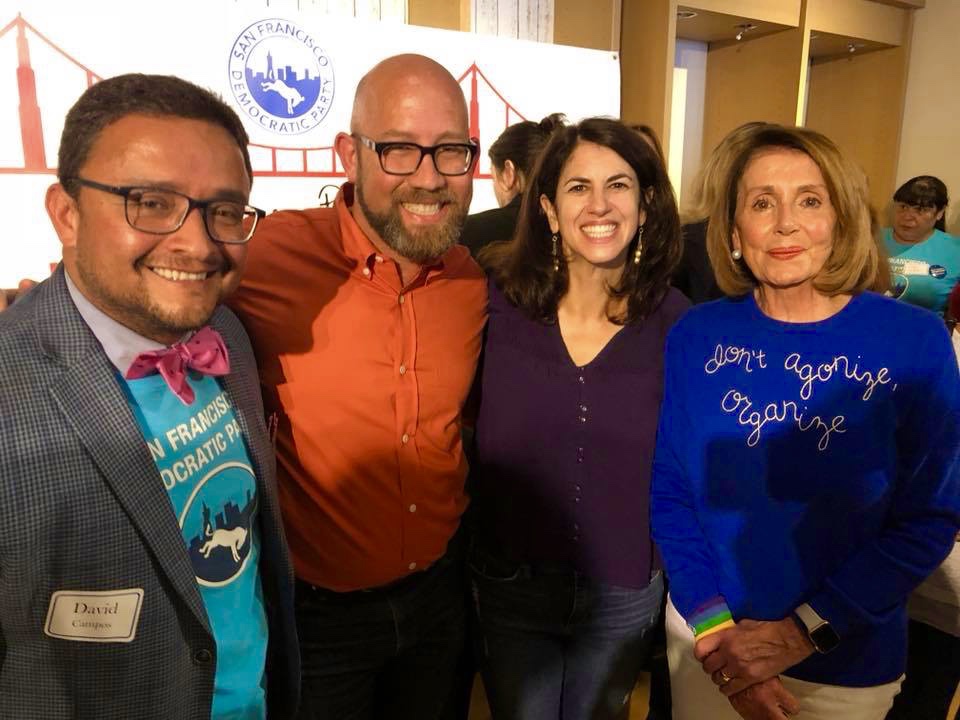 For those interested in getting involved, volunteer shifts are available daily from noon to 8 p.m., with special slots for Latino volunteers and other interest groups. 
Volunteers are asked to register ahead of time on Eventbrite, and to bring a charged cell phone and a laptop if they have one. For those without devices, a limited number will be available to use on-site.
Red to Blue SF will close after Election Day on Tuesday, November 6. At this time, it's unclear if another tenant has been found to occupy the space.
But until then, local politicians are encouraging San Francisco Democrats to come out and volunteer a few hours to support the national slate. 
"It's very exciting that local San Franciscans are participating in the effort to retake the House of Representatives and save our republic," said Mandelman of the effort. 
---
For more information about the upcoming election and to learn how to register to vote, please visit the San Francisco Department of Elections.