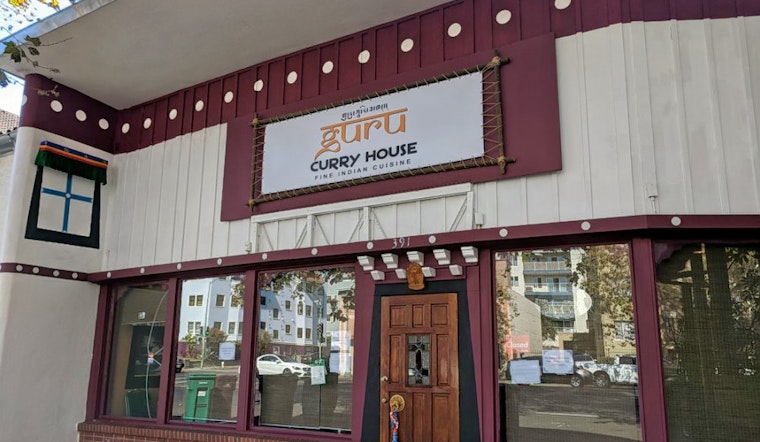 Published on October 17, 2018
Hungry? A refreshed neighborhood Indian spot has you covered. Called Guru Curry House, the eatery is located at 391 Grand Ave. in Oakland.
According to Yelp, Guru Curry House is the new name for the former High Peaks Kitchen, but the restaurant's owners and chef remain the same.
On the menu, diners can find offerings like mushroom with tikka masala sauce, homemade cheese and spinach saag paneer, stir-fried yellow lentils and spinach with spices sauce and more. 
Vegetarians can try offerings like the Malai Kofta, mixed vegetable balls in saffron curry; potatoes cooked in spicy vindaloo sauce; and veggie specials like Broccoli Karahi, featuring broccoli cooked with sliced tomatoes, bell peppers, onions, ginger and garlic. (Find the full menu here.)
With a five-star rating out of five reviews on Yelp so far, the rebranded restaurant is on its way to developing a local fan base.
Nikki G., who was among the first Yelpers to review the new spot on October 13, wrote, "Amazing Indian food — fast and delicious. Excited to keep coming here for take-out or sit-down. Got the saag paneer, which hit the spot!"
And Tsering C. wrote, "One of the best Indian food places. Just love their lamb curry and saag paneer. Service was amazing! I will come back for sure!"
Interested? Guru Curry House is open from 11 a.m.–3 p.m. and 5 p.m.–10 p.m. on Monday and Wednesday-Sunday. (It's closed on Tuesday.)