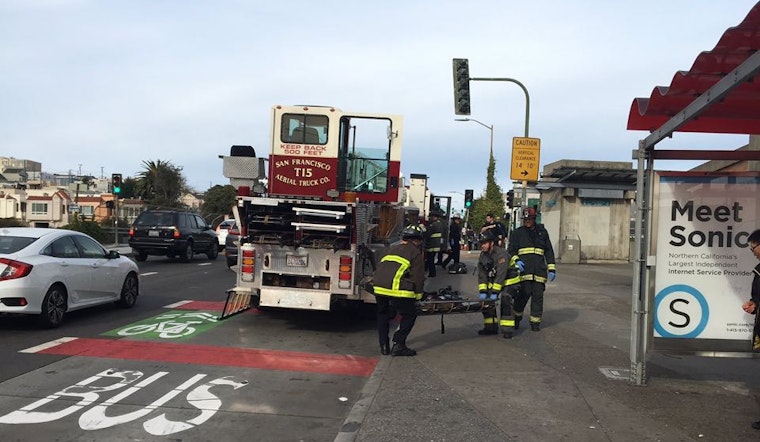 Published on October 29, 2018
At about 9:30 a.m. this morning, BART confirmed via Twitter that a major medical emergency at Balboa Park Station is causing delays in all directions at San Francisco BART stations.
Major delay at SF stns in all dirs due to a major medical emergency. BALB stn is closed.

— SFBARTalert (@SFBARTalert) October 29, 2018
The emergency, according to KTVU: A man was trapped between a platform and a train.
Emergency crews responded to the scene, and at 9:52 a.m., BART tweeted that Balboa Park Station has reopened with single-track service.
[Update, 10:20 a.m.] Via Twitter, BART issued a correction that Balboa Park Station remains closed due to the incident. Nearby stations are still operating with single-track service. 
The San Francisco Fire Department adds that the injured man has been transported to a trauma center.
At 915 am SFFD RESPONDED TO A TRAIN VS ADULT MALE at Balboa BART @SFBARTalert the adult male has been transported to the trauma center expect delays....PIO ON SCENE pic.twitter.com/s69Xzvipk4

— San Francisco Fire (@sffdpio) October 29, 2018