On Thursday, city officials broke ground on the renovation of the Western Addition's Margaret Hayward Playground, at Laguna Street and Golden Gate Avenue.
Honoring one of the founding members of San Francisco's Playground Commission, the park was the very first San Francisco Recreation and Park property to be named for a woman. Its six-acre property is shared with a building housing the city's Department of Emergency Management.
The $28 million project will improve wheelchair accessibility at the park, update its children's play area, sport courts and playing fields, and construct a new community building with an expanded meeting space and kitchen amenities.
The makeover will be funded by the 2012 Clean and Safe Neighborhood Parks Bond, with additional funds coming from the Market Octavia Community Improvements Fund and the California Housing Related Parks Program. Additional support is also proposed from the Nearby Schools Initiative and Open Space funds.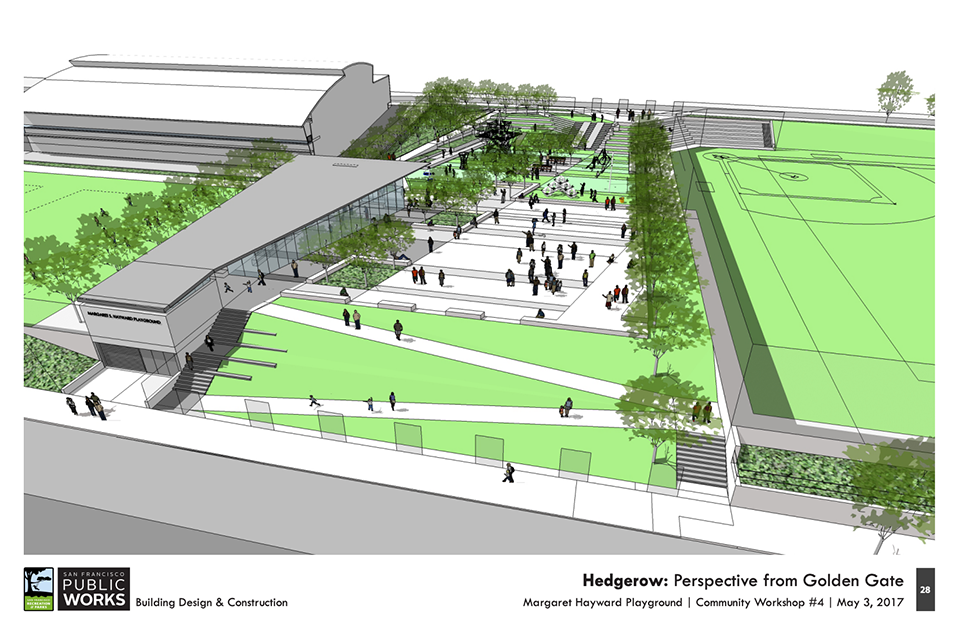 "Margaret Hayward Park has been an important community space in the Western Addition neighborhood for generations," Mayor London Breed said in a statement. "This was my neighborhood park when I was growing up. I am excited for this renovation project, because it will bring important improvements."
Part of the makeover will involve removing barriers and expanding the park's open landscape, to create more space devoted to youth and senior activities. The new community building will let in lots of natural light, offering a view onto a plaza designed to host performances, community events, or classes.
"When it reopens, a bigger and brighter Margaret Hayward Playground will ensure that nearby elders, families, and kids can truly make the park their own," District 5 Supervisor Vallie Brown said in a statement.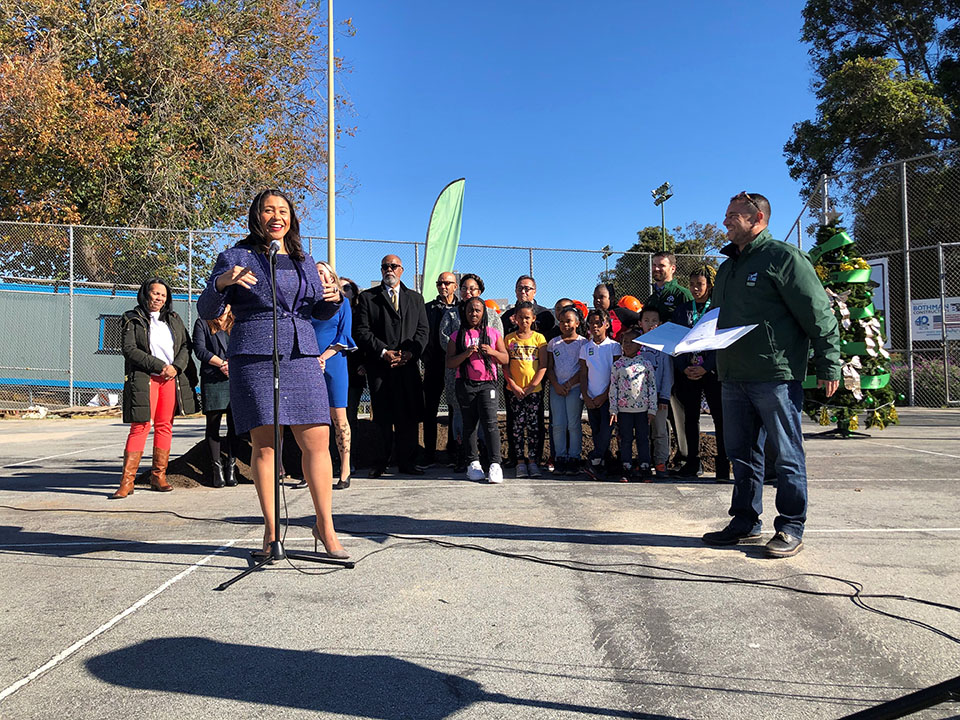 Charles M. Collins, president and chief executive officer of the YMCA of San Francisco, noted that the design of the community building was created with input from community partners, taking into consideration safety, versatility and accessibility.
"Renovation ensures that the youth and families will have quality programs far into the future," he said.
The project timeline currently calls for construction to be completed in the spring of 2020.