Last fall, Michael Tilson Thomas announced that after a quarter-century at the helm of the San Francisco Symphony, he would step down as music director at the end of the 2019-20 season.
The move led to much speculation over who would succeed Thomas as the 12th music director of the Symphony, which he helped define as one of America's top orchestras.
Yesterday, the symphony (a Hoodline advertiser) finally announced that Finnish composer and conductor Esa-Pekka Salonen will take over the baton.
Salonen, currently a resident of New York City, will ease into the job, leading the orchestra in a series of concerts this January. In the 2019-20 season, he'll conduct for two weeks, before moving to San Francisco and formally taking the reins for the 2020-21 season.
In his first year, Salonen will conduct six subscription weeks and a tour of Asia, expanding to 12-14 weeks per year over the following four years. His future salary was not disclosed, but it should be in line with that of Thomas, who pulled in over $2.6 million in 2016. 
Salonen is a familiar face on the West Coast classical music scene. Born in Finland in 1958, he served as music director for the L.A. Philharmonic from 1992 through 2009, making regular visits to San Francisco. He last visited in 2015, when he conducted Stravinsky's "The Firebird" and his own composition, "Nyx."
At an introductory event held at the symphony last night, Salonen said that his and Thomas' lives and careers have long been "intertwined in mysterious ways."
He recalled receiving a call one morning from his agent, inviting him to step in for Thomas on short notice with the London Philharmonic Orchestra. He initially hung up, thinking it was a prank, but the ultimate performance of Mahler's Third Symphony was widely praised, launching Salonen's career.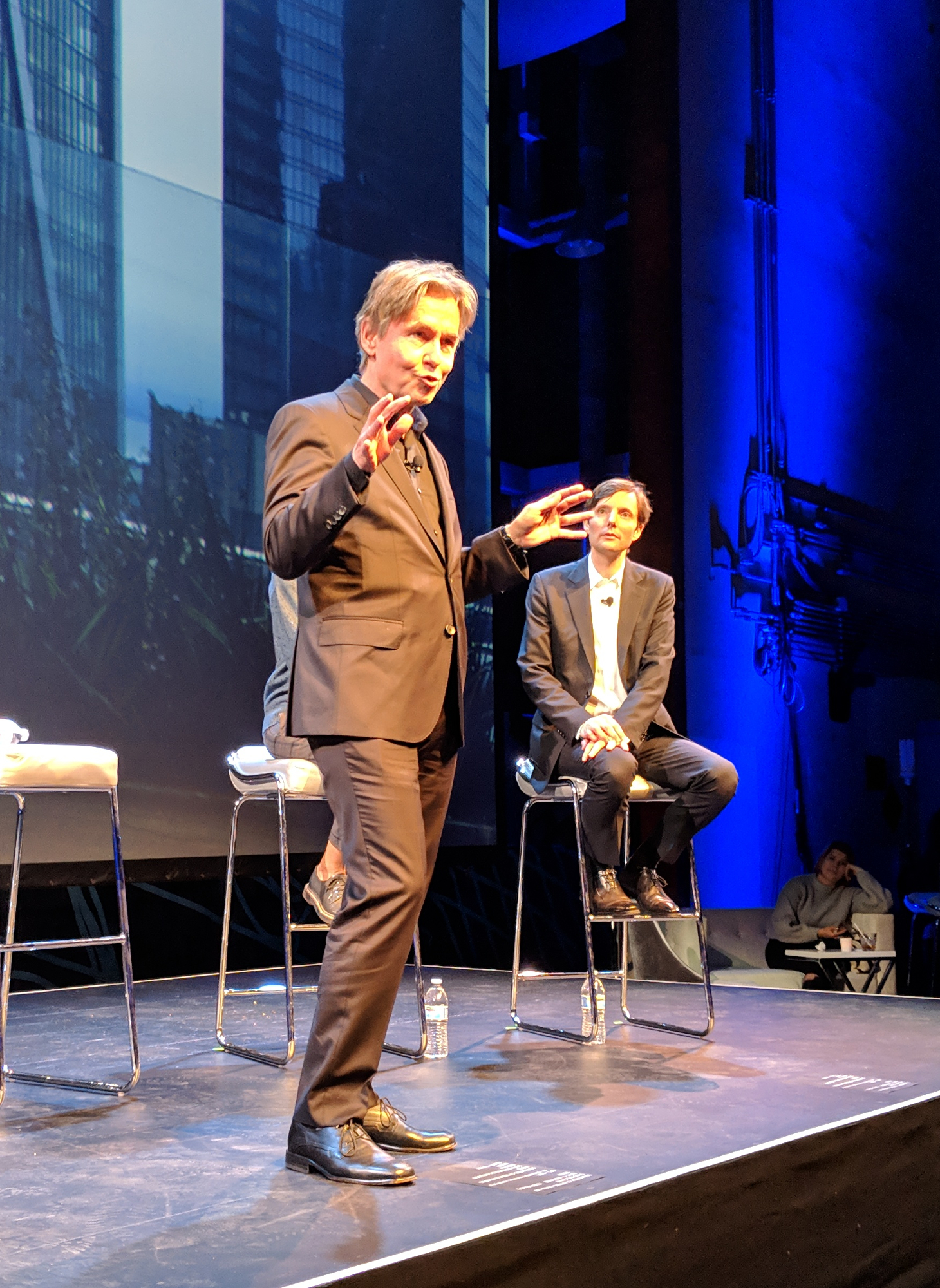 Thomas happens to be conducting the L.A. Philharmonic this week, but it's Salonen's leadership that raised that orchestra's profile over the '90s and 2000s. He helped spearhead the 2003 construction of the Frank Gehry-designed Disney Hall, now considered an L.A. landmark. (In another resonance between Salonen and Thomas, Gehry also designed a concert hall for Thomas' New World Symphony in Miami.)
Salonen ultimately left the Philharmonic to devote more time to composition, writing an array of pieces that included a cello concerto for Yo-Yo Ma. But after nearly a decade spent composing, he said he couldn't turn down the opportunity to lead the SF Symphony.
"With an orchestra, it's same as with people: your gut reaction is absolutely, precisely the right one," he said. "In 35 seconds or so, I can feel how they respond to my phrase, my gestural language, my expression of sound. It's a sensory thing. I always felt it: they're with me, they're breathing with me, phrasing with me, I don't have to explain. My preferred form of communication is non-verbal. This has been my experience here."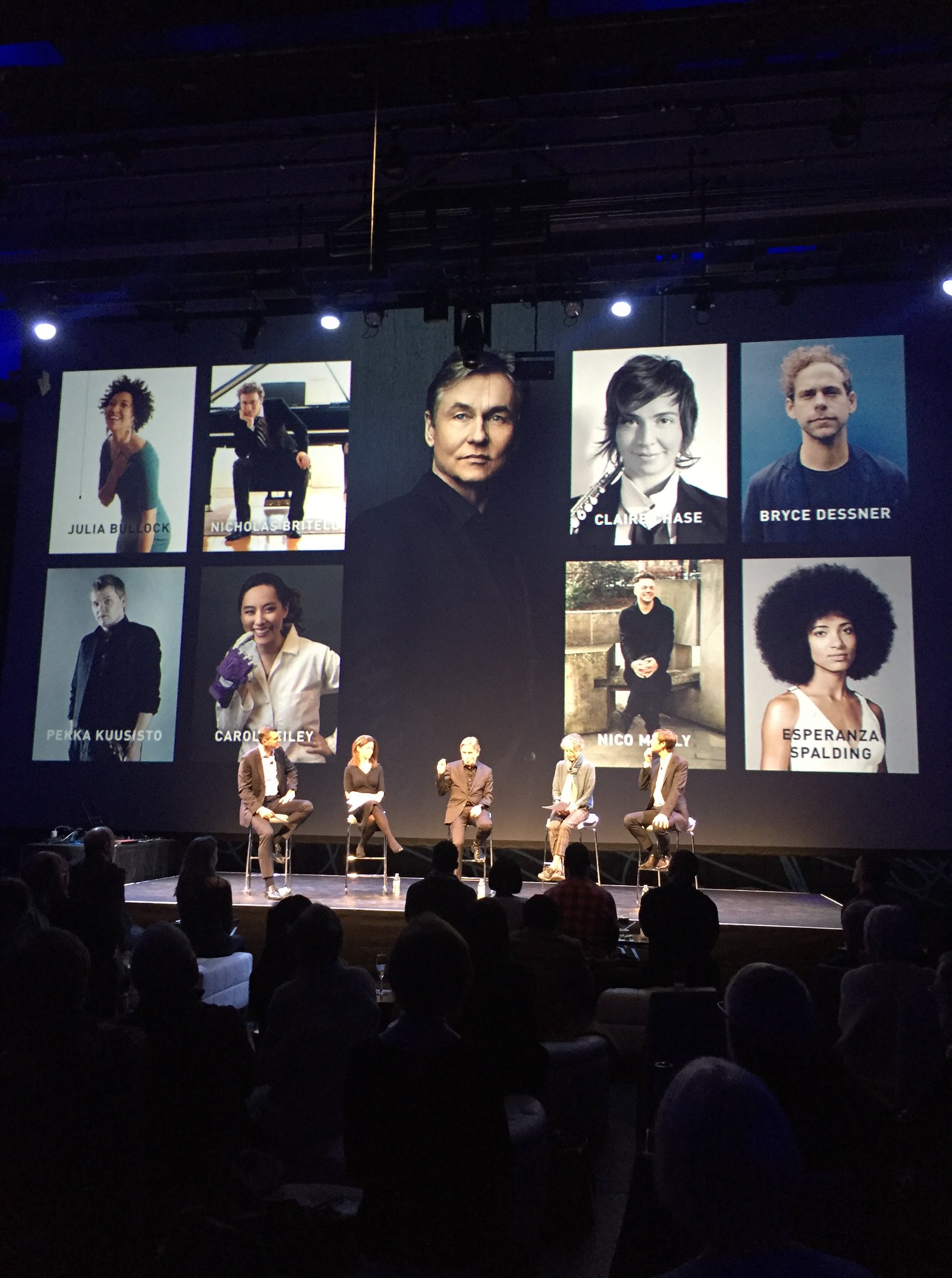 At last night's event, Salonen said he hopes "to do [his] very best to ensure the artistic and institutional growth of the orchestra; widen the reach of what we do; and to imagine the future of this institution."
He's committing to that future by forming an advisory board of younger luminaries, including soprano Julia Bullock, composer Nico Muhly, bassist-composer Esperanza Spalding and flutist Claire Chase.
Salonen, who was once featured composing in an Apple iPad ad, has expressed a strong interest in new technologies. As music director, he said he wants to develop "concepts beyond [a] factory-like churning of concert after concert."
But he also insisted the heart of the symphony experience will always be analog. "[It's] live performance at the center, played by live musicians with a live conductor in front of a live audience."