The San Francisco Shared Schoolyard Project has unlocked the doors to more than four dozen school playgrounds around the city, allowing neighborhood kids to play there on weekends. Now, they're opening up some fun for adults, too.
In partnership with facilities booking service Squadz, the project is launching pick-up soccer and basketball games for adults at two San Francisco schools on weekends.
On Saturdays, the Castro's McKinley Elementary (1025 14th St.) will host pickup basketball games from 10 a.m.-12 p.m. Sundays bring outdoor soccer at Bernal Heights' Paul Revere Middle School (555 Tompkins Ave.) from 1-3 p.m. Both events, which launched three weeks ago, are completely free.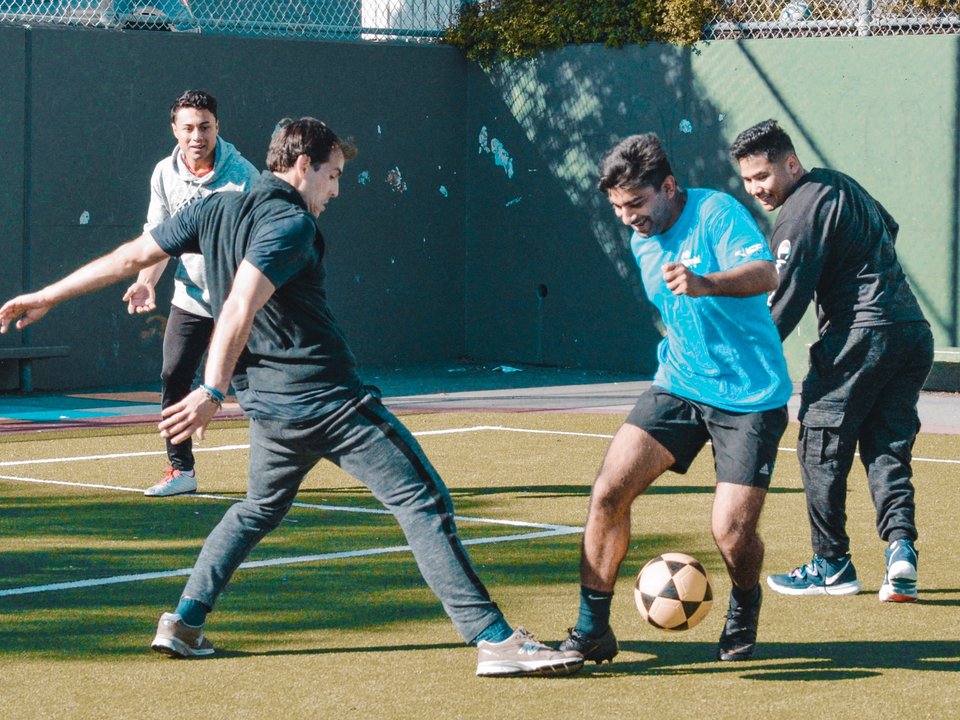 A collaboration between the City of San Francisco, the SF Unified School District, SF Public Works, SFPD, and the community, the Shared Schoolyards Project has been operating since 2008. In the 2017-18 school year, it served more than 6,000 people. 
"Our mission is opening up the schoolyards and making them useful public spaces," says Shared Schoolyards project manager Amy Randel.
To encourage locals to make use of the schoolyards on weekends, the program awarded 18 community activity fund grants last year, totaling nearly $50,000. Any community group that's activating a schoolyard space from 9 a.m. to 4 p.m. on a Saturday or Sunday is eligible for the funds, from parent-teacher associations to yoga studios.
The grant to Squadz, which operates an online marketplace for sports activities and facilities, is the first time the Shared Schoolyards Project has explicitly targeted adults.
"Our main goal is to open up access to facilities," Squadz founder Nikhil Panu said, noting that many sports facilities in the city lie dormant on weekends. 
"It's actually kind of confusing to sign up [to use] public spaces," said Shared Schoolyards' Randel. "We want it to be easier for people to engage with us."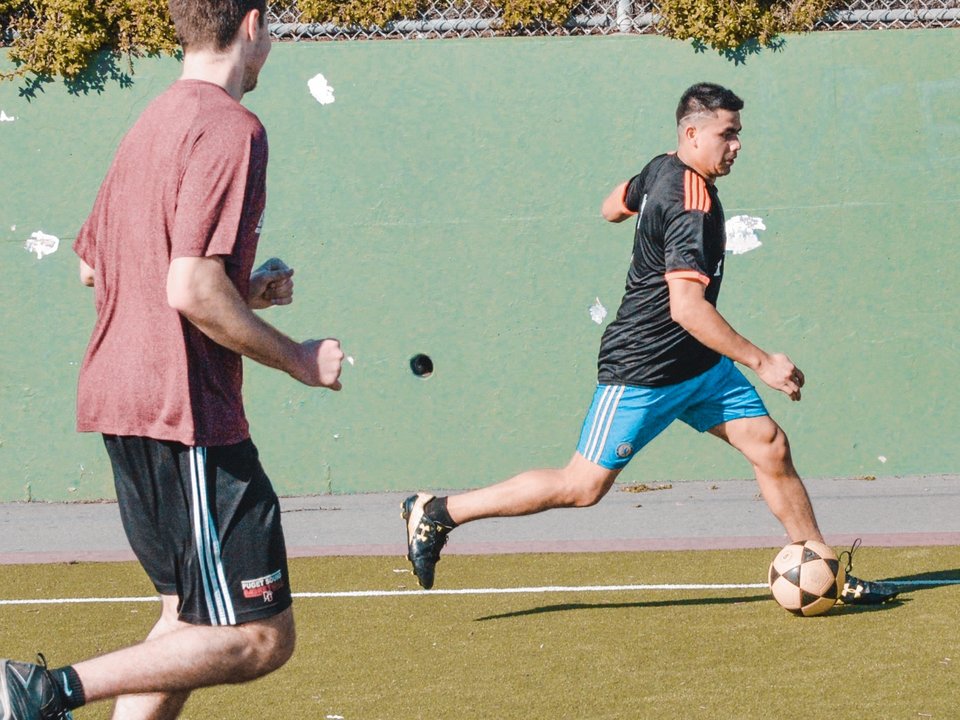 While Squadz is a private company, it's not making a profit on the partnership, says Panu.
"There aren't a whole lot of costs associated with our program," he said. "[But] we do supply all equipment, provide water, play music, and have a staff member on-site each time to make sure everything is running smoothly."
Anyone interested in participating in the soccer or basketball games can download the Squadz app or visit its website to sign up for free. 20 spots are available for each activity, and while a few are reserved for walk-ins, registering ahead of time is highly encouraged.
Panu said the games have drawn a diverse group of attendees so far. "They're from all over the place and different backgrounds," he said. "It's one of the coolest things about this."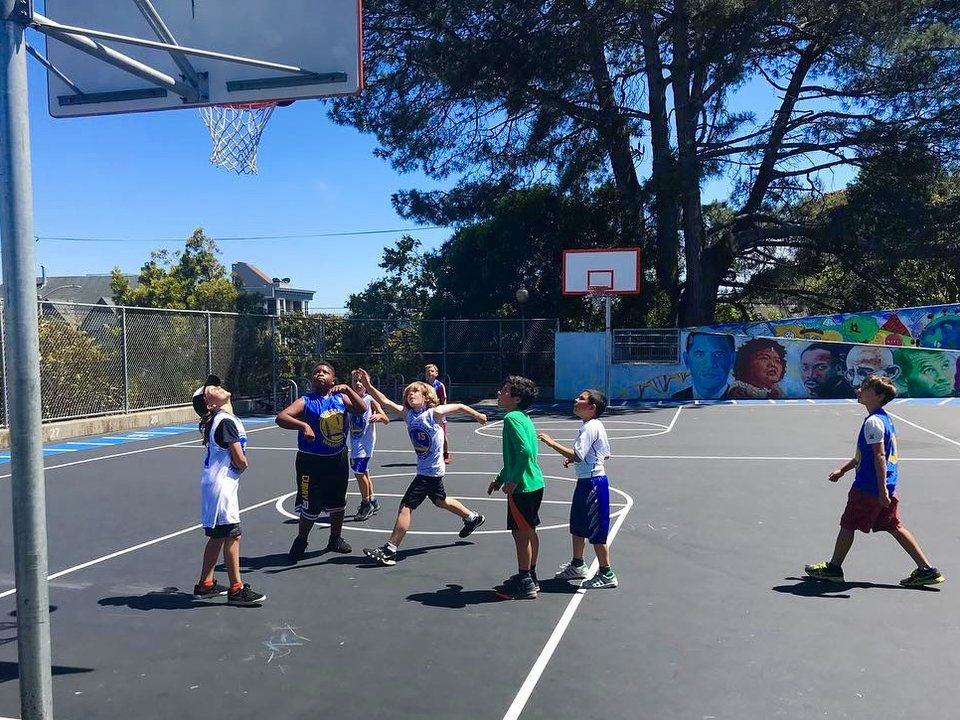 More adult games might be in the offing: the Shared Schoolyards Project currently had 50 facilities on board, with plans to expand to 80 in the future. 
To decide where the program will expand next, Shared Schoolyards' Randel said that the project will analyze not only basic statistics like number of attendees and cost per participant, but the question of whether the community has gotten involved in activating the space. 
Squadz' Panu said he's expressed interest in serving more of the facilities as Shared Schoolyards expands. 
"We hope to give every neighborhood access to some sort of sports program, and through this program, we can do that," he said.