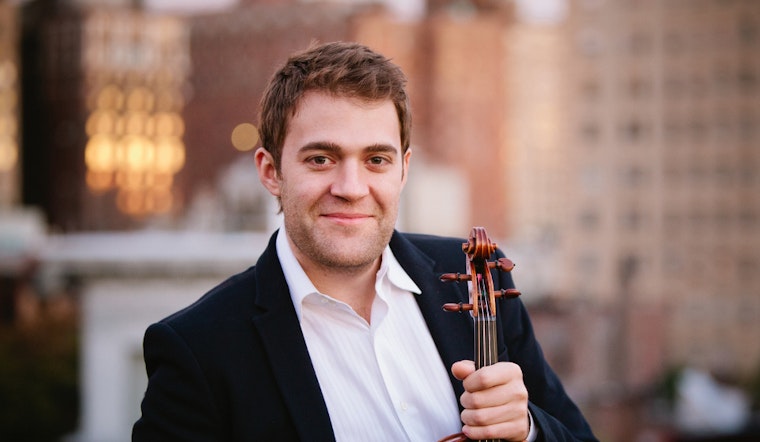 Published on February 08, 2019
When violinist Owen Dalby joined the St. Lawrence String Quartet — described on Wikipedia as "one of Canada's premier chamber ensembles" — it didn't involve moving north of the border. Instead, Dalby left Brooklyn to return to his native Bay Area. 
Founded in Toronto in 1989, the St. Lawrence String Quartet, or "SLSQ" for short, has been nominated for two Grammy Awards and performed with top orchestras around the world.
But since 1998, it's been based not in Canada, but at Stanford University, where its members both teach students and rehearse for its more than 60 global concerts per year. Given its busy schedule, the quartet rarely performs Bay Area shows outside the Stanford campus. But this weekend, the SLSQ will offer a rare treat for San Franciscans: a performance in Noe Valley.
That's thanks to Dalby, who, in addition to his role in the quartet, is the co-curator of Noe Valley Chamber Music. He and his wife, violist Meena Bhasin, organize a variety of shows for the group each year, for everyone from serious music enthusiasts to young children. Now, he's uniting his two worlds for a special performance. 
"Getting to perform here in the Bay Area, in our home ... that's something we don't do very often," said Dalby, who grew up in Berkeley, earned bachelor's and master's degrees from Yale, and now resides in Glen Park with Bhasin and their six-month-old baby.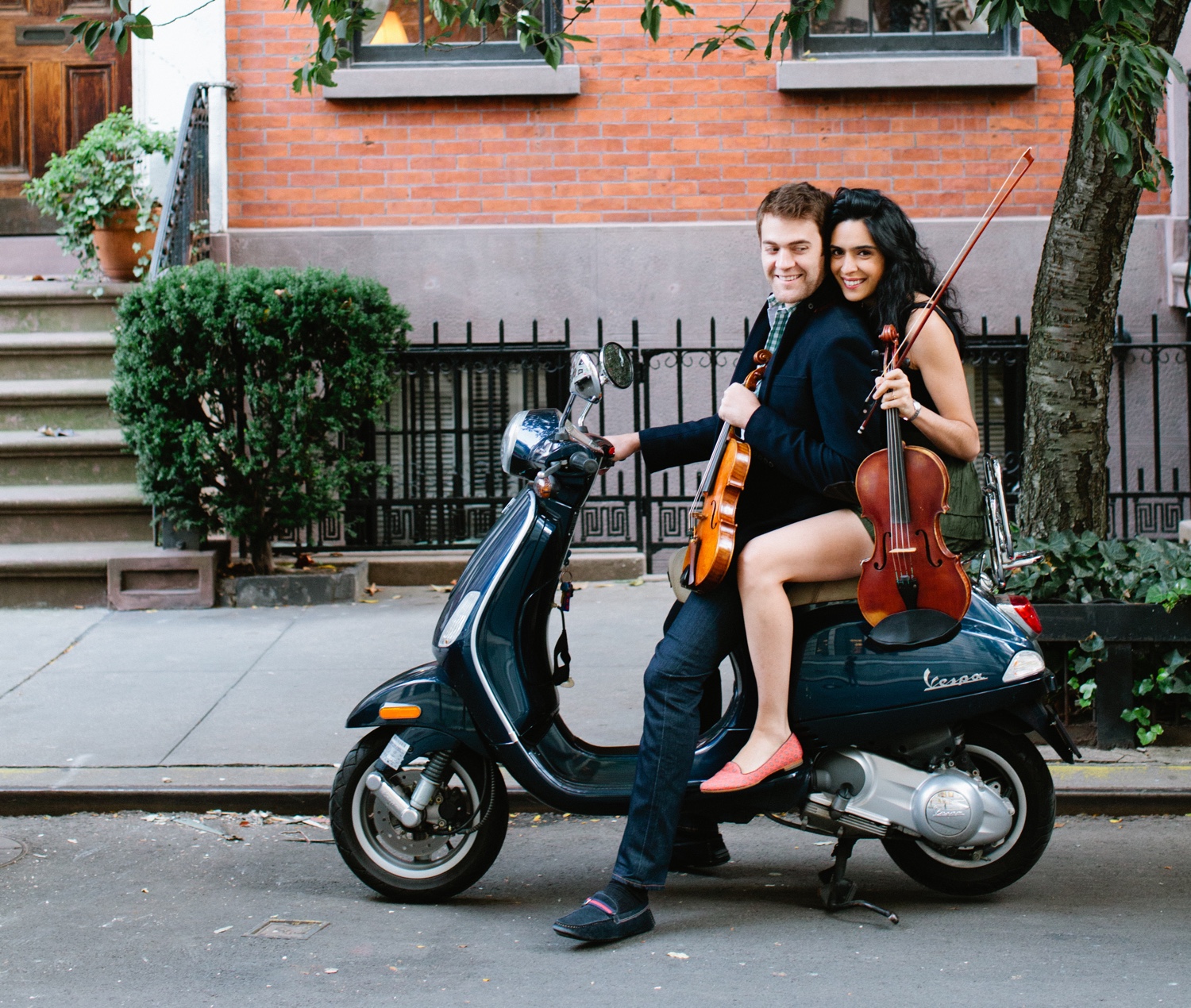 Dalby first joined the SLSQ in 2015, after a dozen years studying and performing on the East Coast.
"As a young violinist and chamber music fan, they were what I wanted to do with my life; they were heroes to me," he said of the group. "[But] the cherry on top is that I grew up here and I could come home."
After he and Bhasin moved to Glen Park, they caught the attention of Noe Valley Chamber Music's founding director, Karen Heather, who was retiring and looking to pass the reins of the group to someone new. 
"For Meena and me, it was a perfect opportunity to wear the curator hat," Dalby said. "We had a lot of experience as performers. This was a really good opportunity to put down roots, so to speak, in our home community."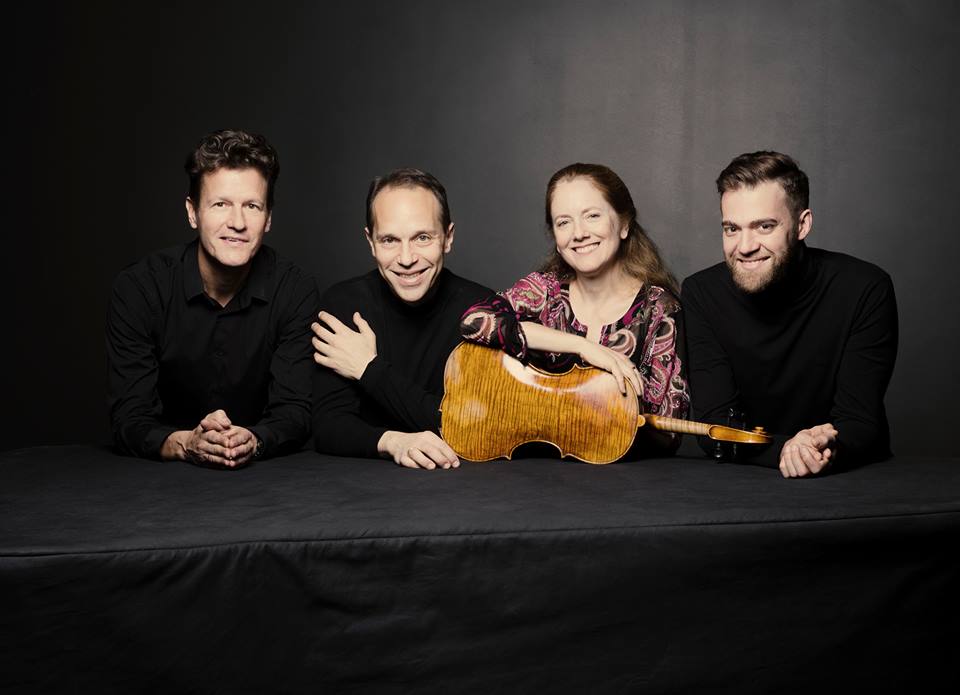 Noe Valley Chamber Music's 2018-19 season is the first to be curated by Bhasin and Dalby, and bringing the SLSQ to perform was part of the plan from the get-go. (Since Noe Valley Chamber Music is a member of the Bay Area Music Consortium, he and the quartet have also agreed to perform three more shows for members in other parts of the Bay Area: Berkeley Chamber Performances, Lafayette's Gold Coast Chamber Players, and Mill Valley's Marin Chamber Performances.) 
The Noe Valley show "provides me with a unique look at this concert, both as performer and presenter," Dalby said.
At this Sunday's concert, the SLSQ will perform a new piece by Stanford colleague Jonathan Berger, as well as three historic pieces that reflect its interests and musical philosophy.
Here's a guide to each piece, in Dalby's words:
Song of Thanksgiving from the A minor quartet opus 132, by Beethoven
He had a near-death experience, and he's describing in musical terms his thanks for surviving. It's incredibly powerful.
Haydn's String Quartet in D major, Op. 20 no. 4
It's one of the early set of quartets by Franz Joseph Haydn that he wrote in a brilliant flash of inspiration in 1770 or 1771. Prior to that, you had one dominant voice and a back-up band playing complementary parts. In this set of quartets, for the first time, you start the piece with a cello solo. It's not radical for us in 2019, but it was really groundbreaking.

All the voices converge in such a way, it's clear there is no one leader. There are four leaders, and four followers. It's this amazing democracy in action.

Haydn also has this four-movement structure that he invented out of whole cloth, this perfect balance: the first movement, a sonata form story; the second movement, a dance; the third movement, a song, and that's interchangeable; and the fourth movement, a rondo finale, or maybe, in the case of this week's concert, a fugue. It has the democracy of voices built in, baked in the way it's composed. He does it in this sparking, humorous, witty, theatrical way.

We're really obsessed with Haydn, and this group of six quartets. We're trying to play them as much as possible, and make a case they should be as celebrated as Beethoven's quartets. It really shows what the quartet is all about about: the democracy of the voices, the personal expression, the intricacy of the parts, and of course, humor and unexpected twists and turns.
Dreams and Prayers of Isaac the Blind, by Osvaldo Golijov
Golijov is a musical kindred spirit. It's probably his most well-known chamber work. It was not written for SLSQ, but it's a piece that they championed earlier in their career. They made a recording that was Grammy-nominated, and it's something they've been affiliated with for a long time.

At its core, it has this amazing experience of communion: between the players, the composer, the audience. It has a very, very powerful sense of oneness when you perform it. It requires a lot of improvisation in interpretation, more than most classical pieces. 

Osvaldo uses very subjective scenarios to describe what he's after, like the wheezing of a dying accordion. He's got notations strongly associated with the klezmer tradition, the Jewish cantorial singing. There is a flexibility and looseness in the notation; you won't hear the piece performed the same way by two different groups. You have to put your own unique stamp on it as a performer.

To play this with the SLSQ is amazing for me. I've played it with another group in New York, but to work with these guys? It's in their bones, they've been playing it for 25 years. That's going to end the program: it's an important snapshot of who the group is and what it stands for.
The St. Lawrence String Quartet will perform this Sunday, February 10, at 4 p.m. at the Noe Valley Ministry (1021 Sanchez St.) Tickets are $60. 
For more info on the group's shows at other members of the Bay Area Music Consortium, go here.