After five years as the president of Castro Merchants — the neighborhood's coalition of local business owners — Daniel Bergerac will be stepping down at next week's meeting. 
Bergerac, co-owner of dog-grooming business Mudpuppy's Tub and Scrub (536 Castro St.), has been the organization's president since 2014. But he now feels that "it's a good time to step out of this role."
"What I've found is that after about five years, [the organization] needs reinvigorating, and someone new at the helm," he said.
Bergerac will be succeeded as president by real estate agent Masood Samereie, of 18th Street's Aria Properties. (We'll have more on Samereie, and his plans for Castro Merchants, in a follow-up story next week.) 
But before Bergerac leaves office, Hoodline sat down with him to get his perspective on his biggest accomplishments as president, as well as the most pressing issues currently facing Castro businesses, from retail vacancies to homelessness.
In terms of accomplishments, Bergerac says he's most proud of helping the neighborhood through the 2014 Castro Streetscape Improvement Project, which caused revenue declines for retailers as potential customers avoided the construction and noise.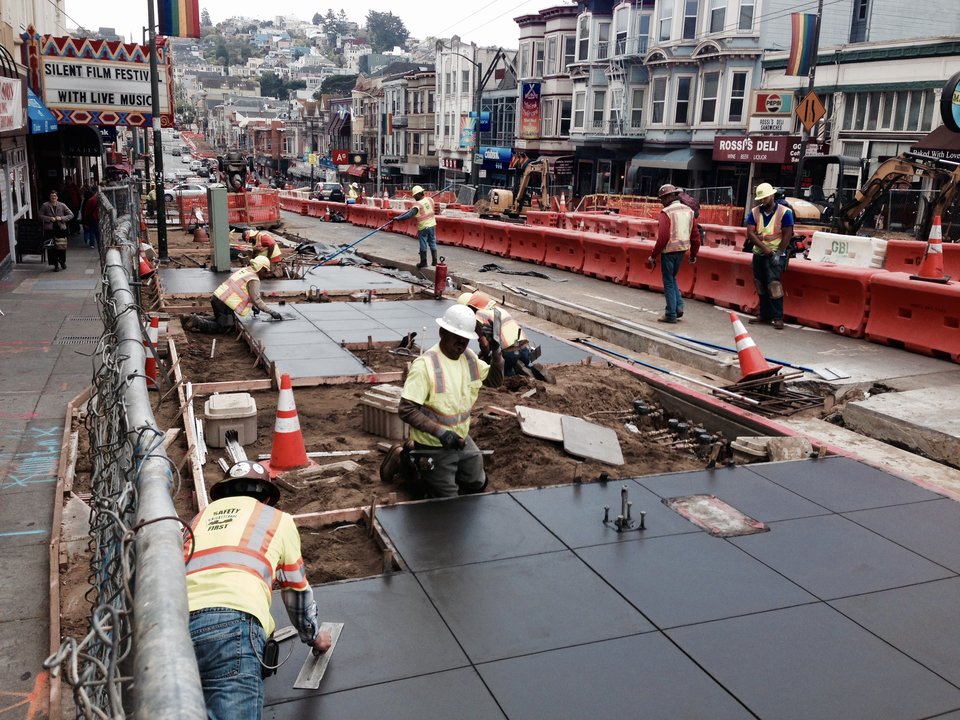 He's also proud of initiatives he's taken to keep the neighborhood vibrant,  like Windows For Harvey, the Castro Art Walk, and the Holiday Tree and Hanukkah menorah lighting events. 
In his role as president, Bergerac frequently made active efforts to support new businesses moving into the neighborhood. Two recent openings he acknowledged assisting were Barry's Bootcamp and SoulCycle.
He's also led occasional opposition to projects he and others felt "just weren't the right fit for the neighborhood," including the proposed Umpqua Bank in the former Magnet space at 4122 18th St.
And he's worked in coordination with many city agencies, including SF Planning, Public Works, SF Film, and Recology, to keep the neighborhood vibrant and activated.
"It's been a pleasure working with Daniel on important issues in the neighborhood," District 8 Supervisor Rafael Mandelman said of Bergerac's departure. "I'm truly grateful for his service."
Castro CBD Executive Director Andrea Aiello echoed Mandelman's praise. "Daniel is passionate about small businesses, passionate about this city and understands how to get things done."
"This man is all about giving back," she said. "I'm excited to see what his next adventure will be."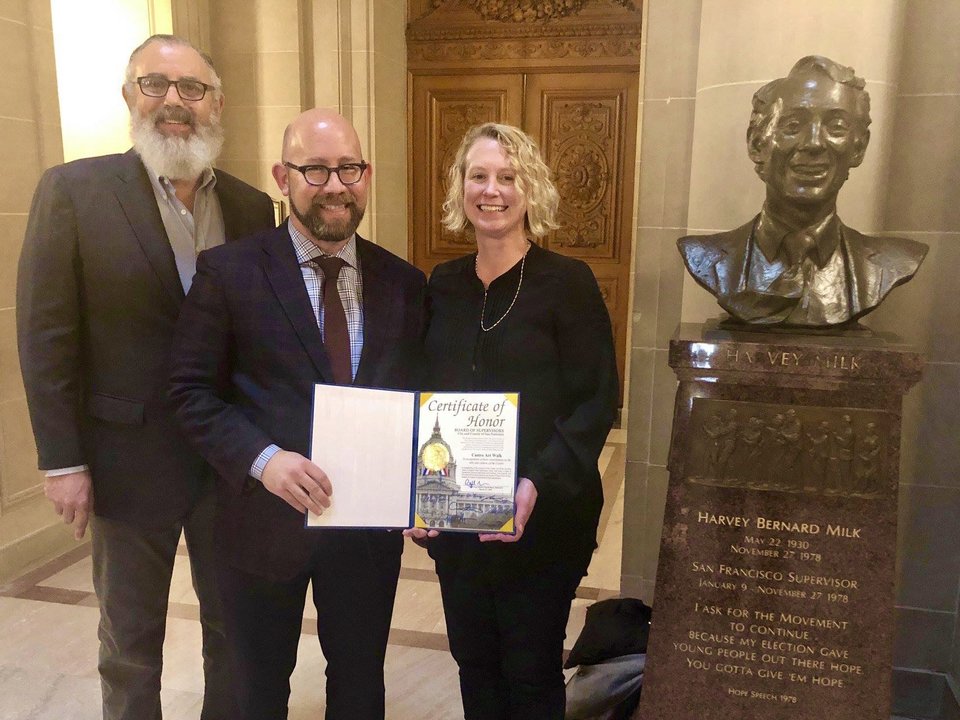 Bergerac's time as president has also brought its fair share of challenges. One of the toughest has been filling retail vacancies in the Castro, which a Hoodline data study found had increased significantly from 2015 to 2017.
In the past month alone, the neighborhood has said goodbye to two longtime businesses: Chow on Church and Firewood Cafe, both of which were open for more than two decades. (Chow will reopen under a new name and ownership.)
Asked why the neighborhood has so many vacancies, Bergerac said he believes that "the cost to play is too high."
"A lot of [landlords] have unrealistic goals as to what the value of the property is," he said. "Many of them, you can't get ahold of. They don't have the same ties to the neighborhood that their grandparents may have had when they originally bought the property."
Bergerac believes the solution lies with the Board of Supervisors, and that Supervisor Sandra Lee Fewer's recent legislation requiring vacant storefronts to be registered citywide is a good starting point. He said he's also keeping an eye on Supervisor Aaron Peskin's proposed retail vacancy tax.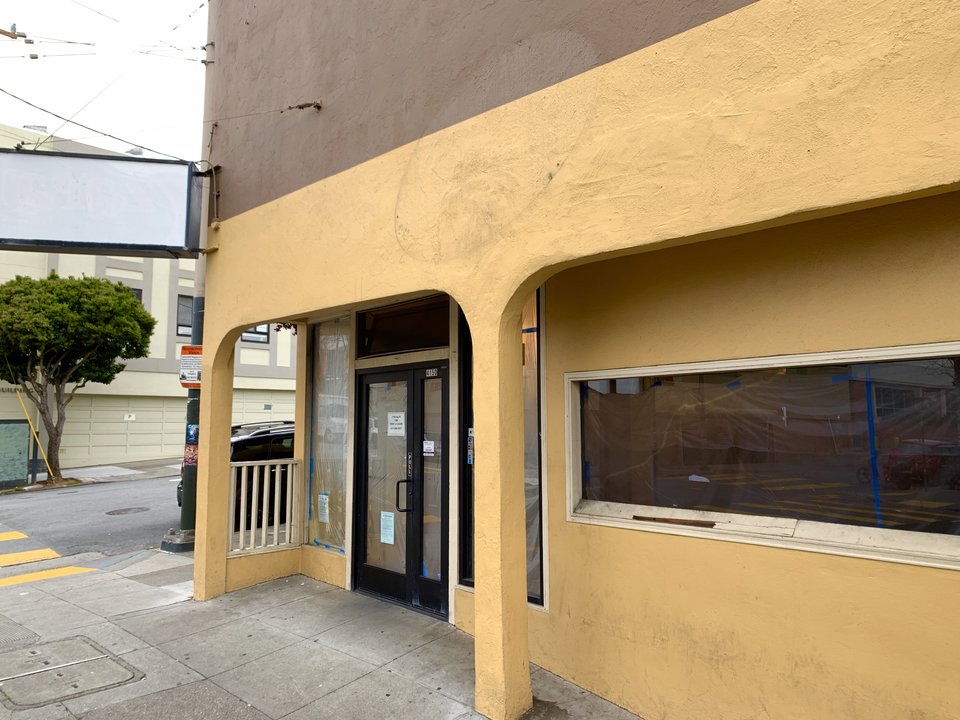 In the meantime, Bergerac said, he's been trying to fill any space he can in the neighborhood. 
"I'd love to fill retail spaces up," he said. "I think it's an absolute crime that we have three restaurant spaces unoccupied" — the former homes of Zapata, Bisou, and Sweet Inspiration.
Activating 468 Castro St., the former A.G. Ferrari, has proven to be a particular challenge. The space has sat vacant since 2015.
In 2017, Indian restaurant Deccan Spice announced it would be opening there, but permitting issues have delayed the project, and it's still not open.
"Trying to get Deccan Spice open, that's been a sore spot for me," Bergerac said.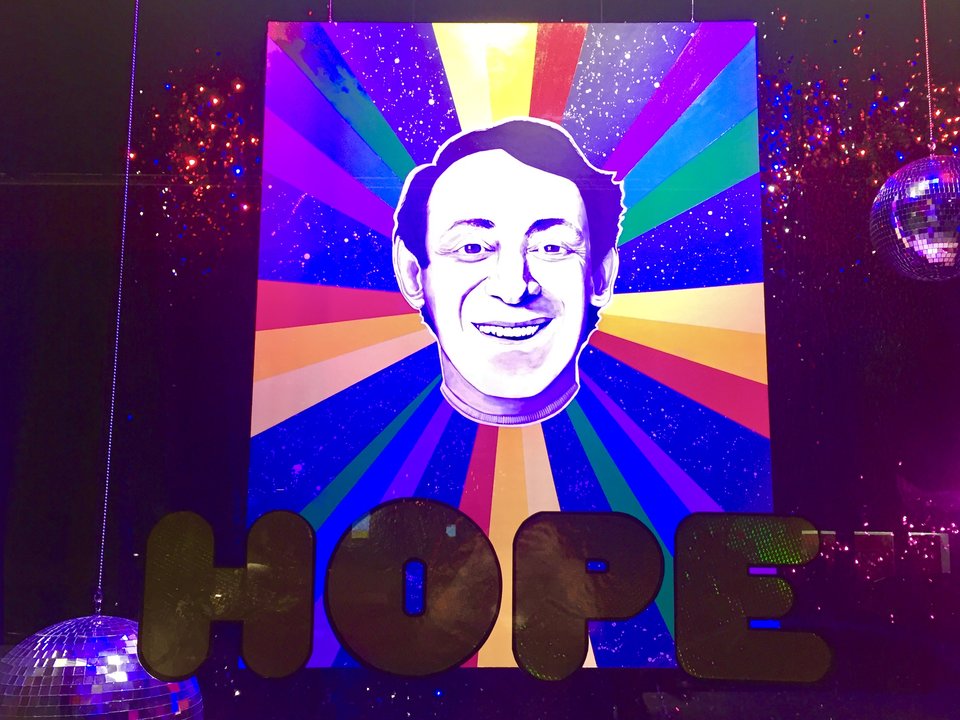 Homelessness and unwanted street behavior are always a hot topic in the neighborhood. One Mudpuppy's customer recently told Bergerac that they don't feel safe in the Castro. "That's a horrible reputation for a neighborhood to have," he said.
Bergerac believes the nature of homelessness in the neighborhood has changed. "It feels like we're getting less of the travelers, and we've shifted more towards chronically homeless people with mental health issues."
But he also notes that homelessness isn't just an issue in the Castro. 
"It's not just a San Francisco, Bay Area, California, or even United States problem," he said. "This is a worldwide problem."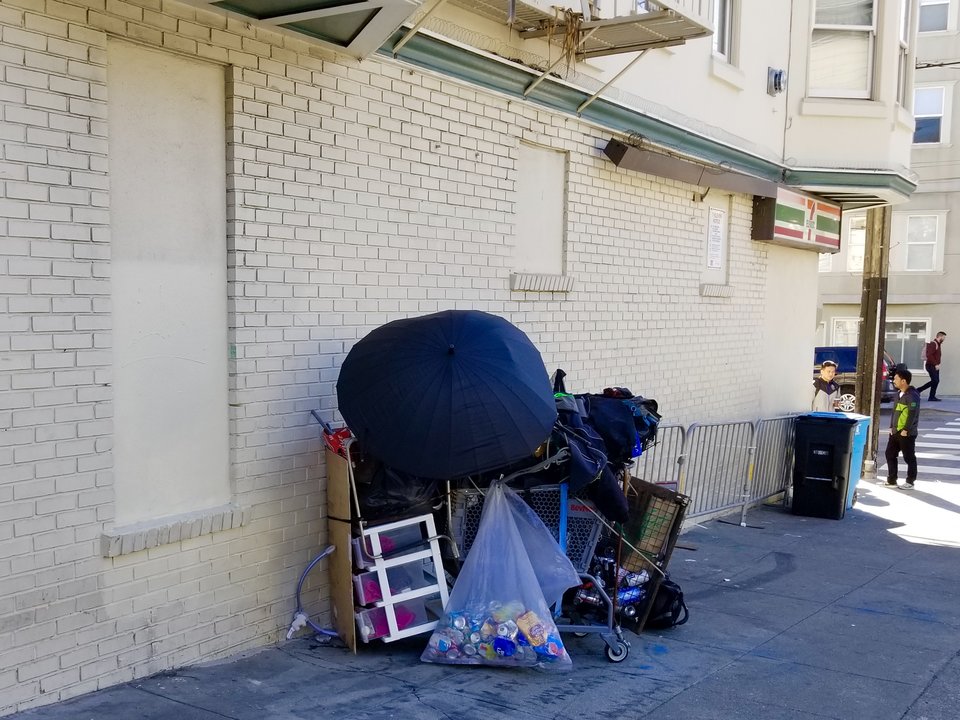 Bergerac won't be going anywhere once he steps down from Castro Merchants. In addition to running Mudpuppy's, he remains involved with Castro Cares, Castro CBD renewal, the Friends of Harvey Milk Plaza, and the Mission Station Community Police Advisory Board. But he's also making some time for fun.
"I plan to play more bridge," he said, quipping that "it's harder to find a bridge partner in this town than a husband."
His advice to new president Samereie is to "enjoy it — it's a really fun gig. Merchants are a unique breed of human, they put all their resources and heart and soul into a business."
"Whatever negativity is thrown your way, it's more about the person throwing the negativity than it is about you," he added.
One thing everyone can do to help the Castro, Bergerac said, is to "support each other."
"If you want a great neighborhood, it's up to you to be a part of that neighborhood."