In early April, Hayes Valley boutique Gather will close at 541 Octavia St. (at Grove), after five years in the neighborhood. 
With their lease up, husband-and-wife team Daisy and Christian McClellan are saying goodbye to the retail side of their business, which sold goods from local artisans. Instead, they plan to open a dedicated craft workshop and event space elsewhere.
The new incarnation of Gather will likely be in the East Bay, where the couple reside. With two children and a third on the way, they said, the commute to San Francisco has become too challenging. 
Daisy McClellan noted that Gather's craft workshops — which range from sewing to perfume blending — have become the most profitable part of the business, and are also much easier to coordinate than the retail side.
While she believes Hayes Valley is a great shopping destination, citing its attractiveness to tourists who spend money, "retail is so hard," she said. Letting go of the store means that "a huge weight is lifted off our shoulders."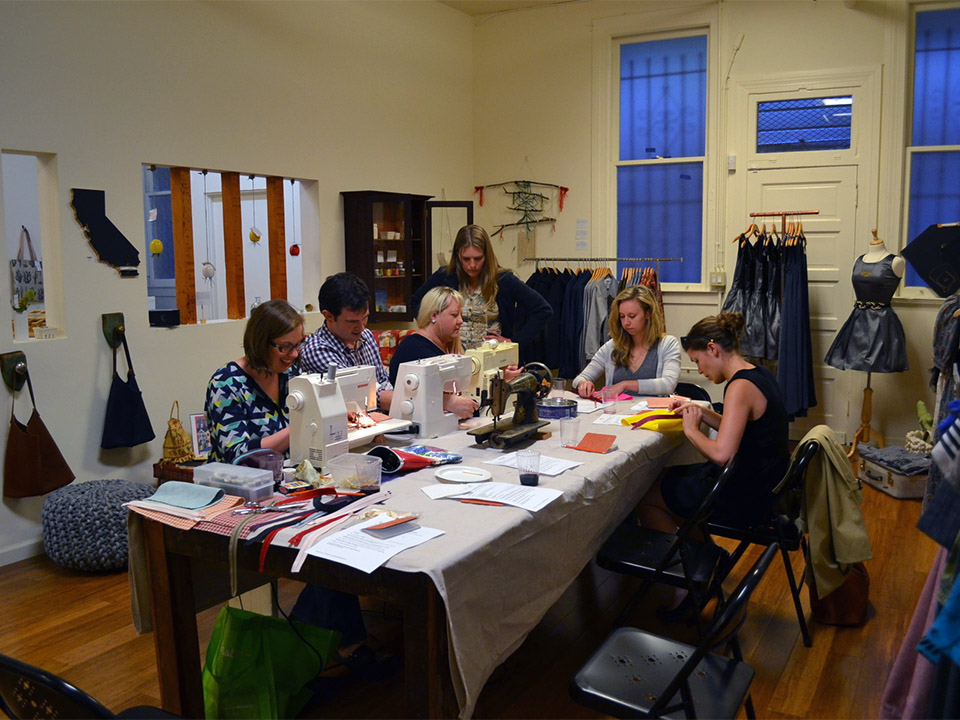 Starting today, everything in the shop will be discounted, with at least 20 percent off all merchandise. Furniture and fixtures — like clothing racks, bookshelves, and a yellow vintage bench — are also up for grabs, and will be listed on Gather's website.
To bid the neighborhood farewell, Gather will host a "moving party" on Sunday, March 31 from 4-6 p.m. with more discounted goods and drinks.
But even after its storefront closes, Gather will still have a presence in San Francisco — starting with an appearance at the Renegade Craft Fair at the Fort Mason Center Festival Pavilion on April 13 and 14.
From there, the McClellands will continue to host pop-up workshops at different businesses around San Francisco and the East Bay, including a natural perfume workshop for beginners in Oakland (May 12), a modern calligraphy workshop in Berkeley (May 16), and a knit blanket workshop at the Lower Haight's Golden Gate Doula (May 19).
"It's a nice way to highlight businesses we like," Daisy said, noting that Gather's own 1,152-square-foot retail space with a "beautiful glass storefront" and a "spacious floor plan" is still looking for its next tenant. 
She says she and her husband are looking forward to Gather's new incarnation.
"We are telling people that we are moving, not that we are closing," she notes. "We will still support local artists."