Just last week, Hoodline broke the news that Spanish restaurant Beso was closing at 4058 18th St., after five years in the Castro.
But didn't take long for a new business to take over the space it vacated. And its owner, Coskun Abik, will be quite familiar to the neighborhood: he also owns Lark, right next door at 4068 18th St.
Public records indicate that Abik took over Beso's beer and wine license last week, and is planning to open a restaurant called Butcher & Farm. Hoodline reached out to Abik for more details, but did not receive a response.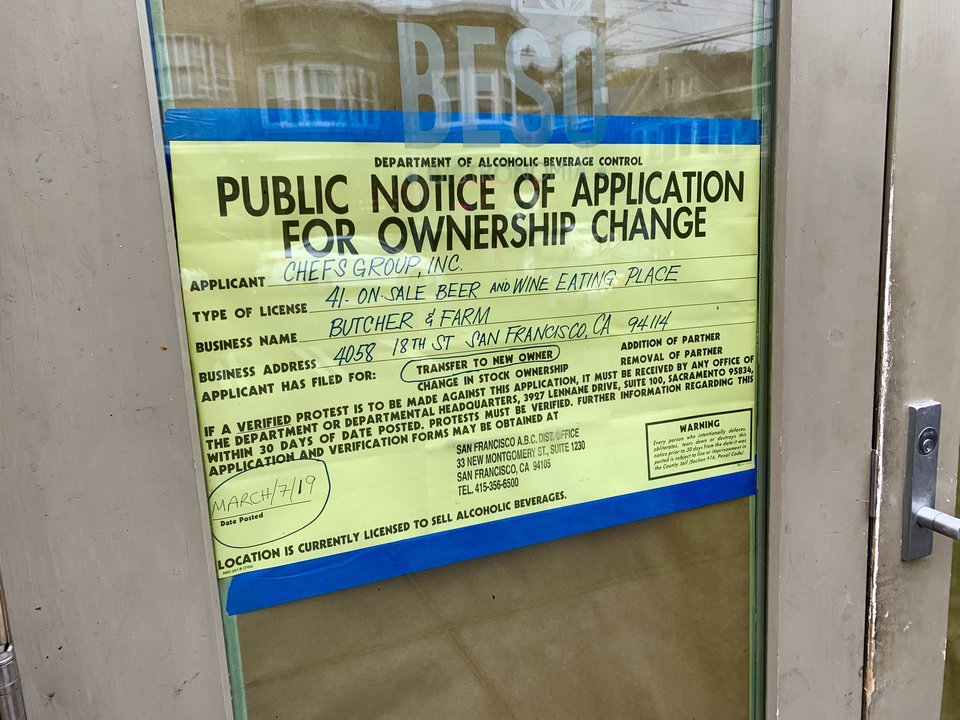 Abik and business partner Sertac Yildizhan opened Lark in the former Brandy Ho's space in 2014, serving a mix of New American and Mediterranean dishes.
Abik also owns another pair of neighboring food businesses on Polk Street: Mediterranean bistro and wine bar Dunya (1609 Polk St.) and Moka Coffee (1605 Polk St.)
We'll keep you posted on the details of Butcher & Farm, and when it might open.