The sun was shining and Irish eyes were smiling on Saturday, as San Francisco celebrated its 168th St. Patrick's Day Parade.
Touted as the "West Coast's largest Irish event, celebrating Irish history and culture," the parade's theme this year was "Women Breaking Barriers," with Mayor London Breed as Grand Marshal. 
"Mayor Breed has broken many barriers in her career to date," said United Irish Societies (UIS) President Liam Frost. "She is the perfect person to honor our theme this year."
Honorary Marshals for this year's parade included Bernard Crotty, a founding member of the United Irish Cultural Center of San Francisco (UICC), and Jack Jordan, a former UICC president who was also a member of the San Francisco Irish Pipers Band.
Martin McGuinness, the chief negotiator for Sinn Féin in the talks that led up to the Good Friday Agreement of 1998, was also an Honorary Marshal.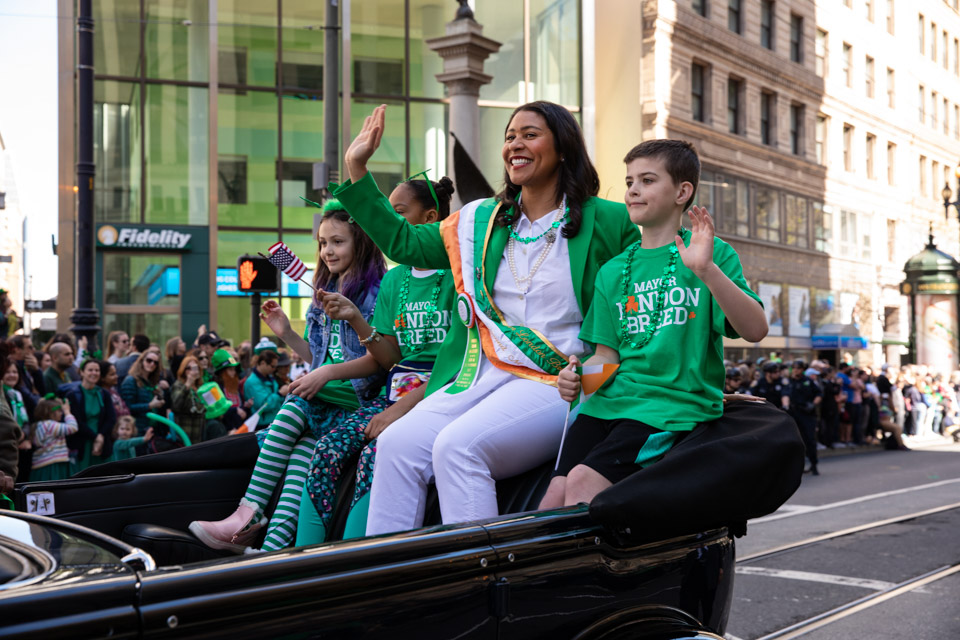 Over 100 floats, marching bands and Irish dance groups took part in the parade. They were joined by schools, youth organizations, labor unions and cultural groups from throughout the Bay Area and California, as well as outside of the state.
The San Francisco Fire and Police Departments were also well represented in the march up Market Street.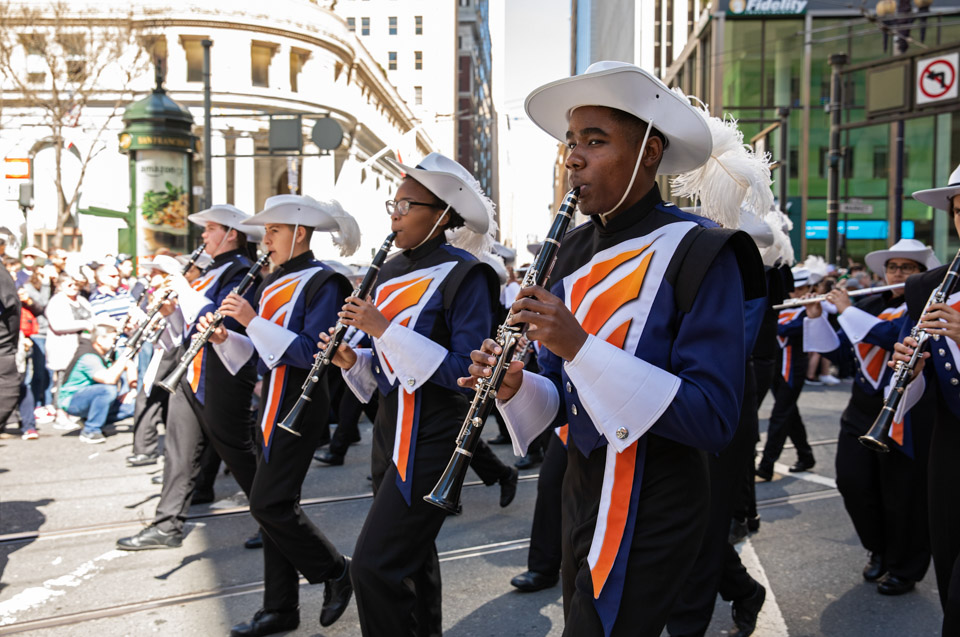 Missing this year was the St. Patrick's Day Festival, which normally takes place where the parade wraps up at Civic Center Plaza. UIS had previously announced that the festival was canceled "due to unforeseen circumstances."
The festival's cancellation may have shortened the day's celebrations, but it certainly didn't dampen spirits. Here are more scenes from the 168th St. Patrick's Day Parade: