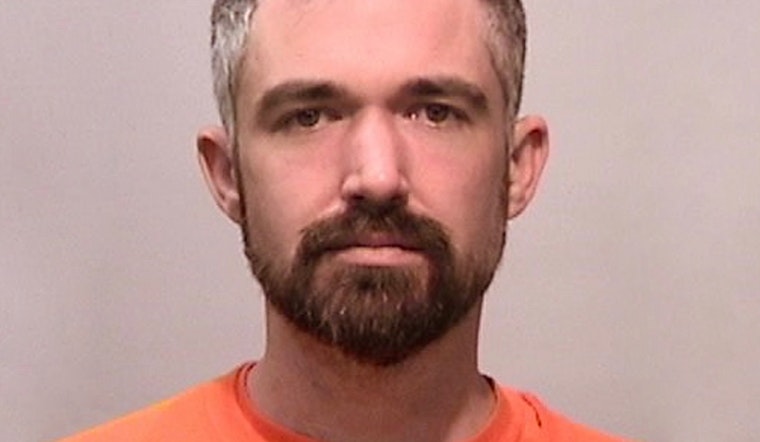 Published on April 17, 2019
It's time for another look at the notable crimes reported in the Castro since our last roundup. All details are from official SFPD reports, unless otherwise noted.
Four teens rob man aboard Muni bus
On April 15th at 4:20 p.m., a 22-year-old man was riding a Muni bus near Duboce and Church when a male suspect, 17, approached him and pushed him to the ground. Three additional male suspects, all 15, then punched and kicked the victim before stealing his phone, backpack, wine bottles, and other items. The suspects fled on foot.
Man makes shooting threats, arrested
Slightly later on the 15th at 5:40 p.m., a 23-year-old man was heard announcing that he was going to shoot people near 18th and Dolores. Police arrived and arrested the man. No weapons were found.
Grenade discovered near Duboce Park
Even later on the 15th at 6:36 p.m., a patrol discovered a grenade on 14th Street, near Noe. Officers determined that it was inert, and no suspect was associated with the incident.
Dolores Park stabbing
On April 13th at 3:20 p.m., a 45-year-old man was in Dolores Park when a male suspect approached him from behind and stabbed him with an unknown object. The suspect then punched the victim in the head before fleeing on foot. The victim was transported to the hospital with non-life-threatening injuries.
Attempted kidnapping ends in arrest
On April 12th at 12:24 p.m., a 34-year-old man approached a woman, 32, and her 2-year-old son at Jane Warner Plaza. The man then grabbed the child and attempted to flee. The mother fought back and was able to free her son. The suspect then fled on foot, but was chased and detained by bystanders until officers arrived and arrested him at 17th and Noe.
Officers later identified the suspect as Roscoe Bradley Holyoake of East Victoria Park, Australia, who is currently being held on $500,000 bail.
Prowler claims home belongs to them
On April 9th at 12:30 p.m., a 31-year-old man found a man unknown to him, 30, inside his residence on Dolores Terrace. The suspect fled, but later returned, claiming that the house was his. The suspect then fled again.
Hartford assault with chain
On April 7th at 2 a.m., a 25-year-old man was at 18th and Hartford streets when another man, 30-40, hit him in the face with a lock and chain. The suspect fled the scene, and the victim was transported to the hospital with non-life-threatening injuries.
Dolores Park skateboard assault
On April 6th at 6:59 p.m., a 21-year-old man got into a verbal argument with another man, 25, at Dolores Park. The older man subsequently punched the younger man in the face, and a second man, 25, hit the 21-year-old in the head with a skateboard. The victim was transported to the hospital with non-life threatening injuries.
Early morning robbery with gun
On April 5th at 1:20 a.m., a 34-year-old man was walking near 15th and Landers streets when a vehicle with two 18-year-old men inside approached him. Both men exited the vehicle, and one pointed a handgun at the older man, demanding his property. The suspects stole the victim's cell phone and fled in the vehicle.
---
Anyone who has information about any of these incidents is encouraged to contact SFPD via the department's anonymous tip line at (415) 575-4444, or text TIP411 with "SFPD" at the start of the message.
Here's why we usually don't include suspect descriptions in crime reports.