In this edition, the city welcomes Nepalese and shabu-shabu eateries; permits to serve boozy items at an ice cream museum are rejected; and a longtime Mission eatery faces closures and changes. 
Opening
SoMa
Bini's Kitchen (1001 Howard St.)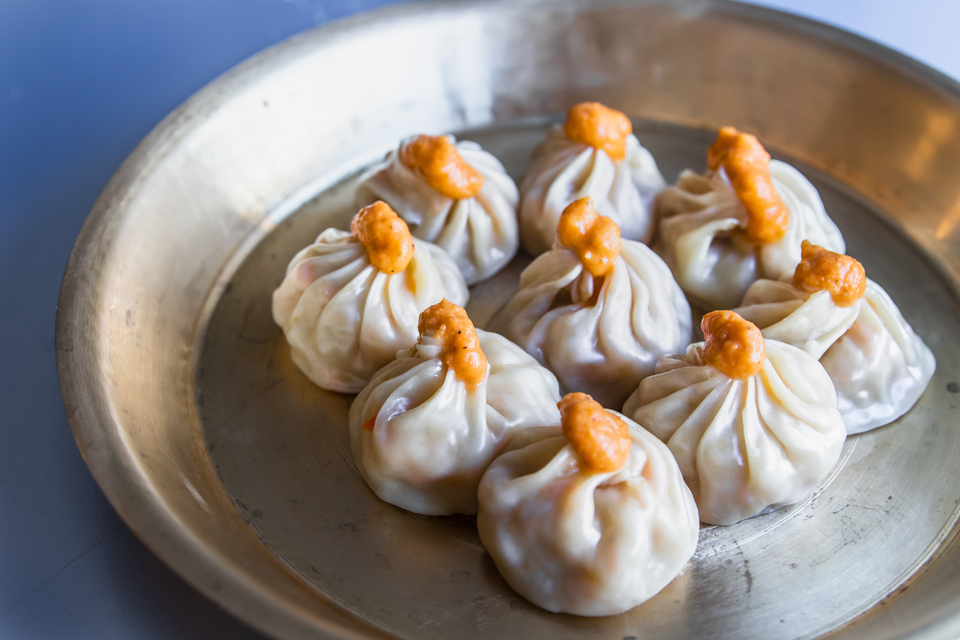 Nepalese eatery Bini's Kitchen is now open at 1001 Howard St. (at Sixth Street) in SoMa. Known for its momos, or Nepalese dumplings, the restaurant is currently open only for lunch on weekdays from 11 a.m. to 3 p.m., with breakfast and dinner hours to be added later this summer.
Chef/owner Chef Binita Pradhan, a native of Kathmandu, Nepal, is a La Cocina alumnus. Her mother cooked for the Nepalese royal family, "so delicious food has always been woven into the fabric of my everyday life," she said in a statement.
After joining La Cocina in 2012, "Bini" began making weekly appearances at Off the Grid's food truck events and selling prepared foods in some Bay Area Whole Foods markets. In December 2015, she opened a kiosk at 1 Post St. to serve her momos and curries, and now she's expanding to SoMa.
For lunch, Bini's will serve build-your-own rice plates with momos on the side. Customers can choose a main dish like gurkha chicken, pork choila, or baigun bharta eggplant, and their preferred momo filling.
Dessert items include Nepalese popsicles (in flavors like chai, mango lassi and whipped yogurt) and kheer (rice pudding). You can see the full menu here. 
Sunset
Sunset Shabu (1360 9th Ave.)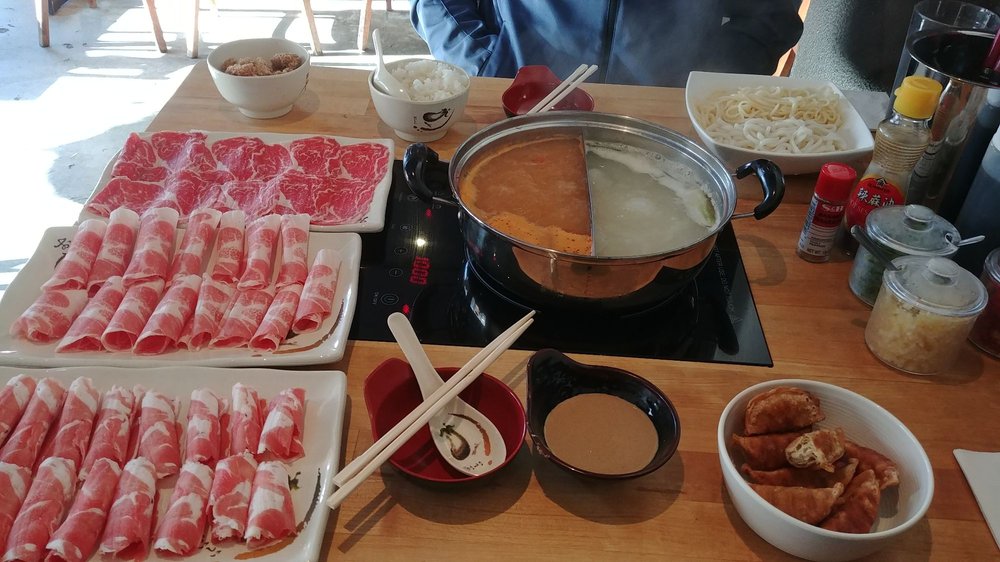 Tipster Kevin alerted us that Sunset Shabu has opened its doors at 1360 9th Ave. — the former location of Nan King Road Bistro, which closed in late 2018.
The menu features all-you-can-eat Japanese hot pot meals for $21.99 from Monday – Thursday and $24.99 and on Friday, Saturday, Sunday and holidays. Options include a choice of up to two broths, and diners can select from beef, lamb, pork and shrimp for dipping.
The deal also includes appetizers like gyoza and chicken karaage. The space currently doesn't offer alcohol, but a beer and wine license is on the way. Here's the full menu; hours are 5-10 p.m. nightly. 
Updates
Union Square
Museum of Ice Cream (1 Grant Ave.)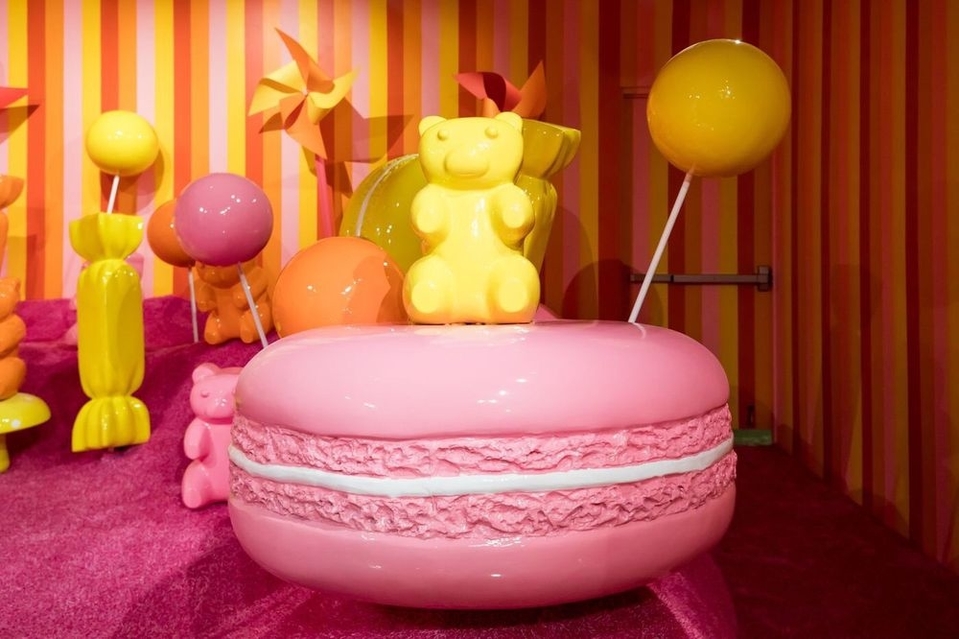 On Tuesday, the Board of Supervisors rejected a permit for the Museum of Ice Cream to serve alcohol. Supervisors voted 11-0 against granting the business a beer and wine license, in alignment with a recommendation from the board's Neighborhood Services and Public Safety Committee. 
This is the second time the Instagram-centric "museum," where visitors can take photos with a variety of ice cream-themed installations, has been foiled in its attempts to open a bar in its mezzanine. Its first attempt at obtaining a Type 42 beer and wine license was also rejected by the board in February. 
Founders Maryellis Bunn and Manish Vora told the Examiner that they strongly disagree with the Board's decision.
"This delay will not deter us from our steadfast mission to offer a city so deeply imbued in technology and dominated by multi-billion dollar tech companies, with a safe, family-friendly, offline space that fosters happiness and joy," they said in a statement, adding that they will be appealing the license decision. 
They may be incorrect on that score: Supervisor Aaron Peskin, whose district encompasses the Museum, told the Examiner that no appeal was possible.
Mission
Bissap Baobab & Little Baobab (3388 19th St.)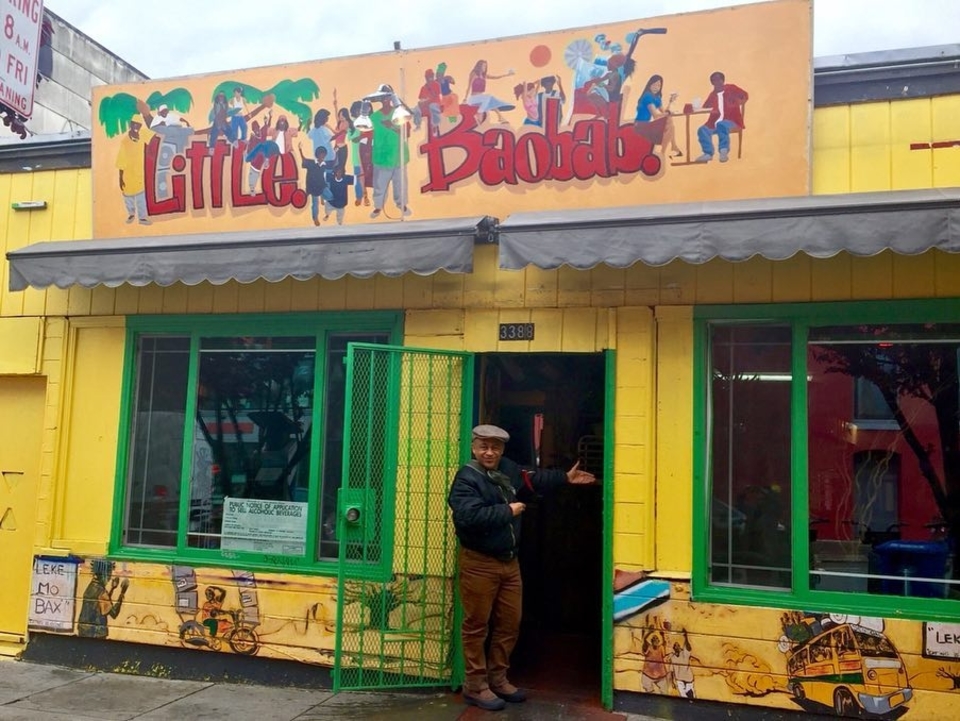 Over the past year, Marco Senghor, the owner of longtime Mission Senegalese restaurant and dance club Bissap Baobab, has faced serious legal challenges that would have automatically withdrawn his U.S. citizenship.
Last month, federal prosecutors dropped some of the charges against Senghor in a plea deal that allows him to retain his citizenship. However, Senghor will continue to be charged on one count of "false claim or statement involving an immigration document," a felony with a maximum 10-year sentence. 
With more legal difficulties ahead, Senghor has decided to close Bissap Baobab, whose last day is this Sunday. (The space and its liquor license have been sold to Peruvian restaurant El Porteño, which also purchased the former Alba Ray's space around the corner at 2293 Mission St.)
Senghor is in the process of shifting all of his operations to his original location, the neighboring Little Baobab. Though it's a smaller space than Bissap Baobab, with just 700 square feet, it feels "much bigger than ever now," he said, and he's in the process of making updates to it.
"I am back to my little house," he told Hoodline. "I feel like that's where I was born in America."
Senghor plans to add some new menu items at Little Baobab, such as a kale salad with quinoa and akara, a West African dish made from peeled beans formed into a ball and then deep-fried.
He's also working on building a small sidewalk patio in front of Little Baobab, with outdoor heaters and room for 10 diners at two tables. If all the permits are approved as expected, he said, it should be up and running by May 15.
Over the past week, Senghor and his crew have been working to move his favorite items of art and decor from Bissap Baobab into Little Baobab. Last weekend, friends helped him move a large mosaic from next door, made for him 15 years ago by friend and artist Laurel True.
Bissap Baobab's final soirée on Sunday will be a pop-up dinner, with an a la carte menu created by Senegalese-American chef Serigne Mbaye and cocktail pairings by Senghor.
---
Thank you very much to Kevin for the tip! If you've seen something new in the neighborhood, text your tips and photos to (415) 200-3233, or email [email protected] If we use your info in a story, we'll give you credit.