In this edition, we've got some info for Giants fans on the various new menu additions to Oracle Park this season. Meanwhile, a popular dumpling spot in Parkside appears to be making a comeback, and we've got more information about a Filipino restaurant's expansion to the Mission. 
Mission Bay
New menu additions to Oracle Park 
Spring is in the air, and baseball is back. For the San Francisco Giants' 2019 season, ballpark attendees can expect a few new additions to the menu at the recently renamed Oracle Park. 
Local chain Super Duper Burgers is coming to the park for the first time, taking over the former McGraw Grill space on the promenade level. They'll be joined by cookie dough purveyor Doughp and Dri Dri Gelato, as well as a new addition at wine bar Vintage 58: frosé, rosé wine in slushy form. 
On the club level, the former Bar San Pancho space is becoming another outpost of fried chicken sandwich eatery Organic Coup, while pizzeria Tony Gemignani's Slice House is adding a third location. All three of the Slice Houses will be offering SF-based Holy Craft Brewing Company's American Bombshell blonde ale on draft as well.
In addition to their usual spread of flatbreads, salads and sandwiches, Garden Table and Hearth Table, the eateries that flank the park's culinary garden behind the centerfield wall, are adding some new menu items: soft-serve ice cream (with toppings like fruit or chocolate chips), Irish coffee, and a vegetarian chili made with Impossible's faux-meat.
The meatless Impossible Burger can also be found at Oracle staple Derby Grill, which is adding a bacon mac and cheese to its menu this year as well.
And if you've still got room, CREAM's ice cream cookie (and brownie) sandwiches are joining the fray at four carts between sections 128 and 130. 
Updates
Parkside
Dumpling Specialist (1123 Taraval St.)
In February, we learned that popular Shanghainese eatery Dumpling Kitchen had thrown in the towel after more than eight years in business at 1935 Taraval St.
Known for its xiaolongbao, or soup dumplings, and shengjian, fried soup dumpling buns, the restaurant regularly drew lines out the door, making its closure a surprise to locals.
According to a message posted to the business' window and Yelp page, owner Rebecca Yu closed the restaurant so that she could retire. But back in 2017, Yu had also filed a change-of-use permit request to move into the space of the former Taraval Nails at 1123 Taraval St. (between 21st and 22nd avenues). Though the plan was approved by the city, Yu didn't move forward with opening the restaurant — until now. 
Hoodline tipster Fiona L. spotted new signage adorning the former nail salon earlier this week, billing it as "Dumpling Specialist."
A search of public records reveals that Yu is behind the new restaurant, and that it's undergoing renovations to reconfigure its floor plan and add new tile and an ADA-accessible bathroom.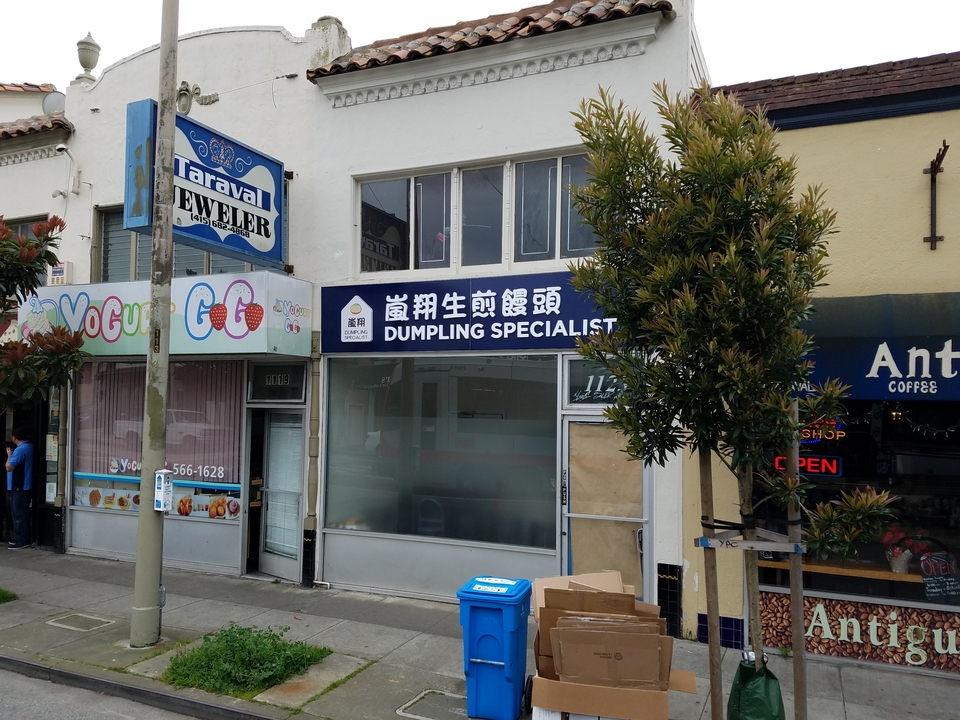 Reached via phone, Yu confirmed that she's behind Dumpling Specialist, but declined to provide any additional details on the restaurant or when it will open. As always, we'll report back with any updates as they become available. 
Mission
Tselogs (514-518 South Van Ness)
Last week, we learned that Tselogs, the popular Filipino eatery with outposts in the Tenderloin and Colma, has been working to open a new restaurant in the Mission. 
Tselogs owner Chel Gilla reached out to Hoodline and confirmed that the restaurant is aiming for a June 2019 debut. "We are in the last phase of construction, just waiting for the final inspections," she said.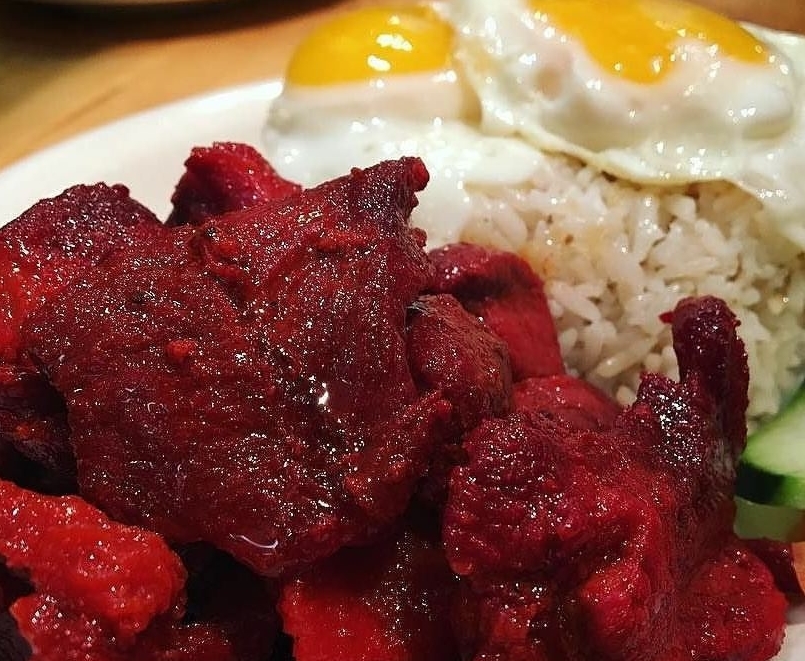 Aside from the restaurant's traditional silog fried garlic rice and egg dishes, "we are putting together a special menu that we believe will cater to the neighborhood," Gilla added.
She's working to get a beer and wine license as well, and plans to stay open until 3 a.m. on Friday and Saturday nights to lure the late-night crowd. 
Once Tselogs opens this summer, its hours will 9 a.m.–11 p.m. Monday–Thursday, and 9–3 a.m. on Friday and Saturday. It will be closed on Sundays.
---
Thank you very much to Fiona L. for the tip! If you've seen something new in the neighborhood, text your tips and photos to (415) 200-3233, or email [email protected] If we use your info in a story, we'll give you credit.