The crisis in affordable housing in San Francisco may be at a fever pitch, but some relief is on the way. A new 100% affordable housing development broke ground last week in the Mission, and one of its partners is also readying to open a 100% affordable Tenderloin project that's near completion.
Casa Adelante, the development on the site of a former bakery at 1990 Folsom St., is a joint effort between the Mission Economic Development Agency and the Tenderloin Neighborhood Development Corporation. It will include 143 affordable units, more than half of which will have two or three bedrooms.
LMS Architects is designing the building, which is expected to be ready for residents to move in by the first quarter of 2021.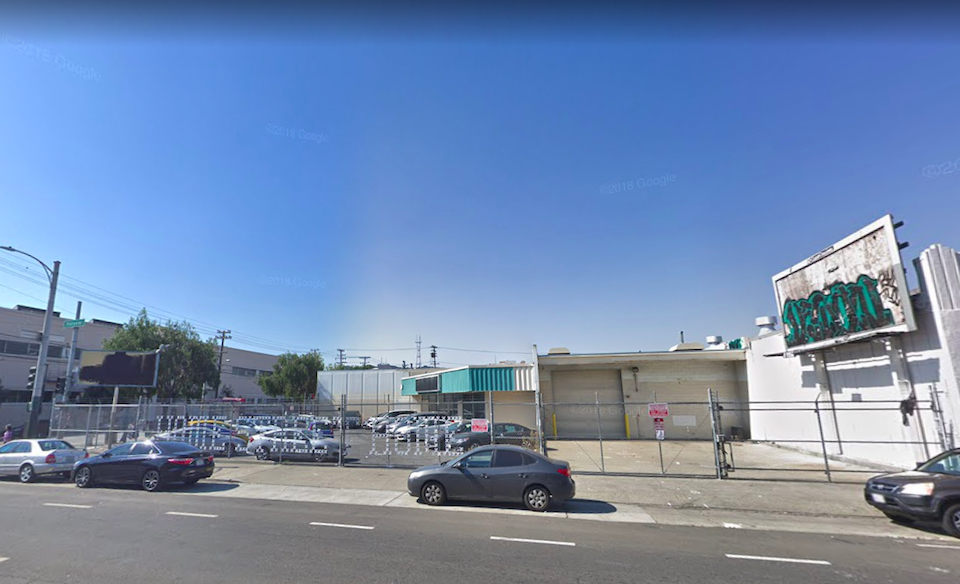 25% of the units at Casa Adelante will be reserved for families choosing to relocate from older public housing that's being updated under the HOPE SF program.
While HOPE SF guarantees public housing residents a place to live during these renovations, moving to a newer building will allow them to avoid the hassle of having to move multiple times within the building to accommodate construction.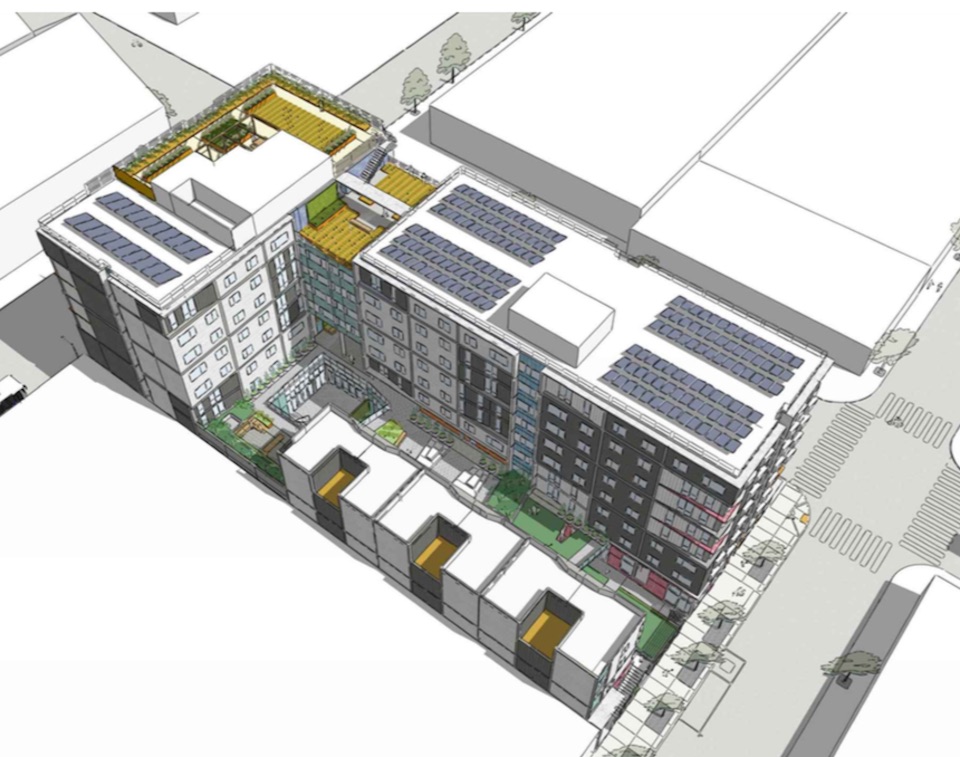 The ground floor of the new development will provide a permanent home for two Mission-based nonprofits, Latinx art space Galería de la Raza and at-risk youth organization HOMEY. A licensed child-care center operated by the Felton Institute will also be located on-site. 
The new development is the third of five major affordable housing projects in MEDA's pipeline, and has received financing from the Mayor's Office of Housing and Community Development, the San Francisco Housing Authority, Bank of America, Barings, California Debt Limit Allocation Committee, California Tax Credit Allocation Committee, Nibbi Brothers General Contractors, Leddy Maytum Stacy (LMS) Architects and U.S. Bank.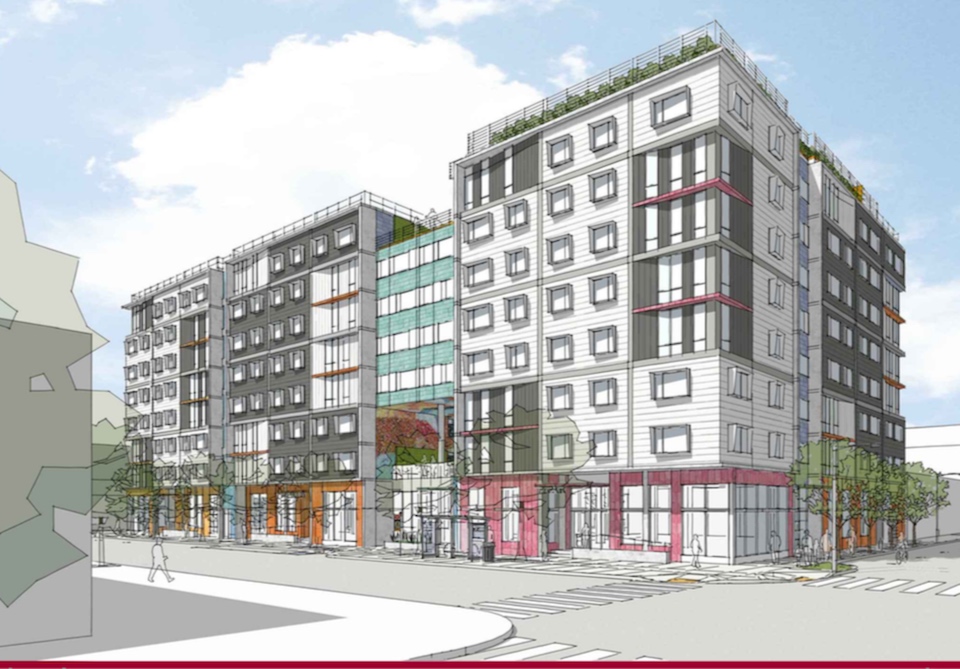 Meanwhile, construction is winding down at another 100% affordable TNDC building, at the corner of Eddy and Taylor streets in the Tenderloin. The first tenants are expected to move into the new eight-story, 113-unit mixed-use building on May 20, according to Don Falk, chief executive of TNDC.
The Tenderloin building includes 30 units that are reserved for residents that are currently or formerly homeless, or at risk of becoming homeless.
Another 23 are earmarked for families, and five are reserved for adults that have a developmental disability or who are exiting long-term care health institutions and don't have access to stable housing. TNDC will also have its own on-site offices to house the property management and program staff.
While each unit has its own private kitchen, the new building also includes a massive shared courtyard and community kitchen for residents. 
Top Leaf Farms has installed two 12 by 30-foot roof planters, where staff will grow food to distribute through the building via community cooking events, TNDC project manager Nick Wilder said. The roof also has a solar array to provide power to the building. 
Construction on the TNDC offices started this spring, and work on the building's two ground-floor retail spaces, which will both have entrances on Eddy Street, will start soon, Falk said.
Corner store Daldas will move across the street into a space twice the size of its current location, where it will offer an expanded selection of groceries and some prepared foods.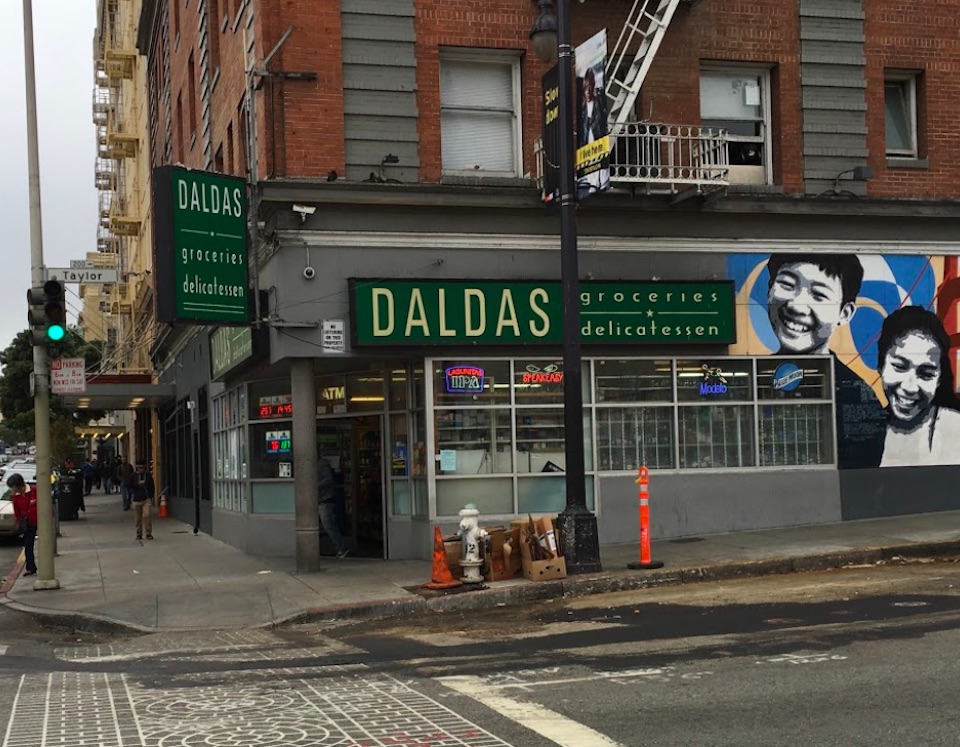 The other ground-floor space will go to nearby restaurant Yemen Kitchen, offering it a space three times the size of its current location at 219 Jones (near Turk).
In exchange for the upgrade, Yemen Kitchen has committed to offering three healthy food options at all hours of the day for $7.50 or less, varying by meal period. The restaurant has been working with TNDC's community organizing team to decide what to offer, and the food will be available to anyone in the Tenderloin neighborhood, not just the new building's residents.
Daldas is expected to open in November, while Yemen Kitchen will debut sometime in the first quarter of 2020, Falk said.