A new route connecting San Francisco's open spaces, urban trails, and neighborhood greenways will launch this weekend, after a years-long collaborative effort.
The San Francisco Crosstown Trail (SFCT) stretches southeast across the city, from the edge of the Pacific Ocean at Lands End to the edge of the San Francisco Bay in the Candlestick Point State Recreation Area.
The route is designed to traverse as many of the city's parks and green spaces as possible — from Golden Gate Park to John MacLaren Park — and to be fully accessible via public transit.
It also hopes to draw hikers, cyclists and runners in the city's busy north to underused green spaces in its south, like McLaren Park and the southeastern waterfront.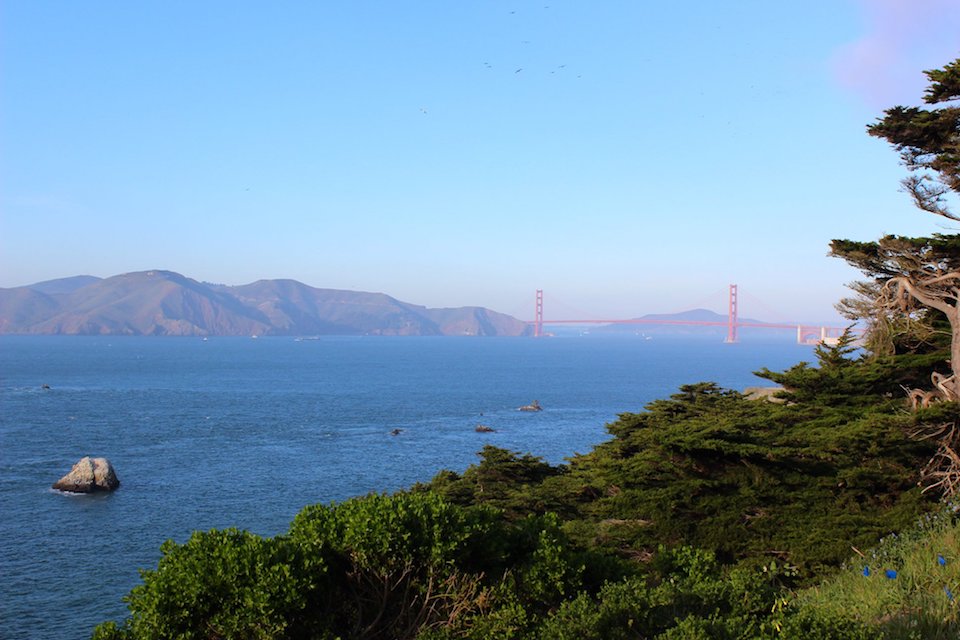 The SFCT was initially envisioned in the Recreation and Open Space Element (ROSE) of the San Francisco General Plan, adopted in April 2014, trail enthusiast and SFCT coalition leader Bob Siegel told us.
The intent was to connect the city's existing parks and open spaces, along with existing regional and local trail systems, to traverse San Francisco diagonally from the southeast to the northwest.
But more than four years later, Siegel still hadn't seen any progress on the effort, so he sent out a call to action. No steps had been taken to formalize the route laid out in the ROSE, so Siegel formed a committee of volunteers from nonprofits and local advocacy groups. By last August, the committee had developed the proposed route.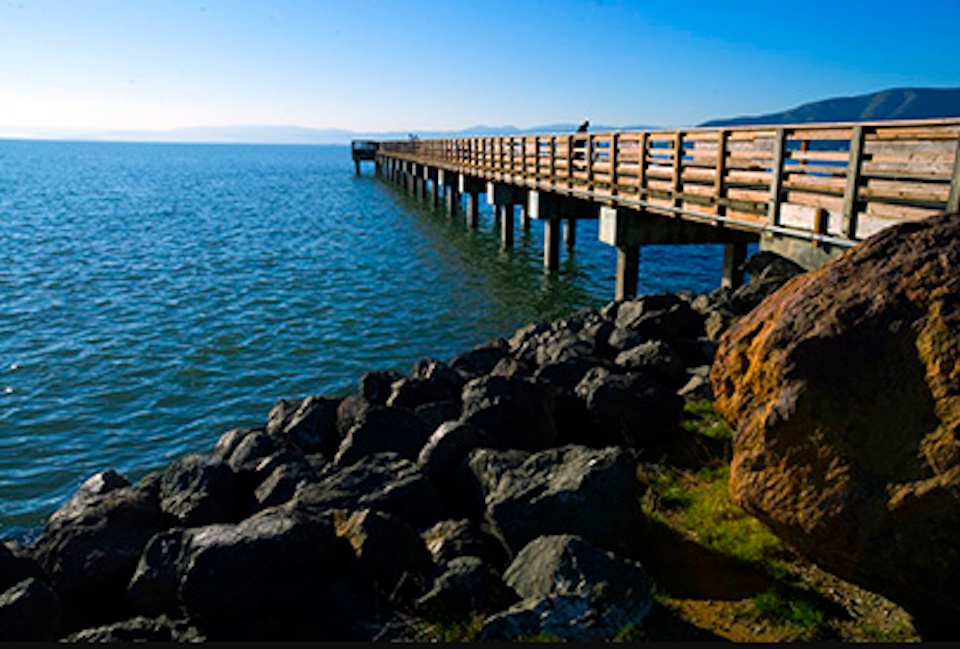 The approximately 16.5-mile proposed route was first circulated to government agencies and other interested parties. The committee met regularly over the past nine months to review the feedback received, and to develop a strategy for fully mapping and publicizing the new trail. [Editor's note: The author of this story worked with the committee as an unpaid volunteer.]
Although no specific San Francisco government agency is involved in the effort, "my view is that the city has given it its full support by including a rough map of the trail in the ROSE," Siegel said.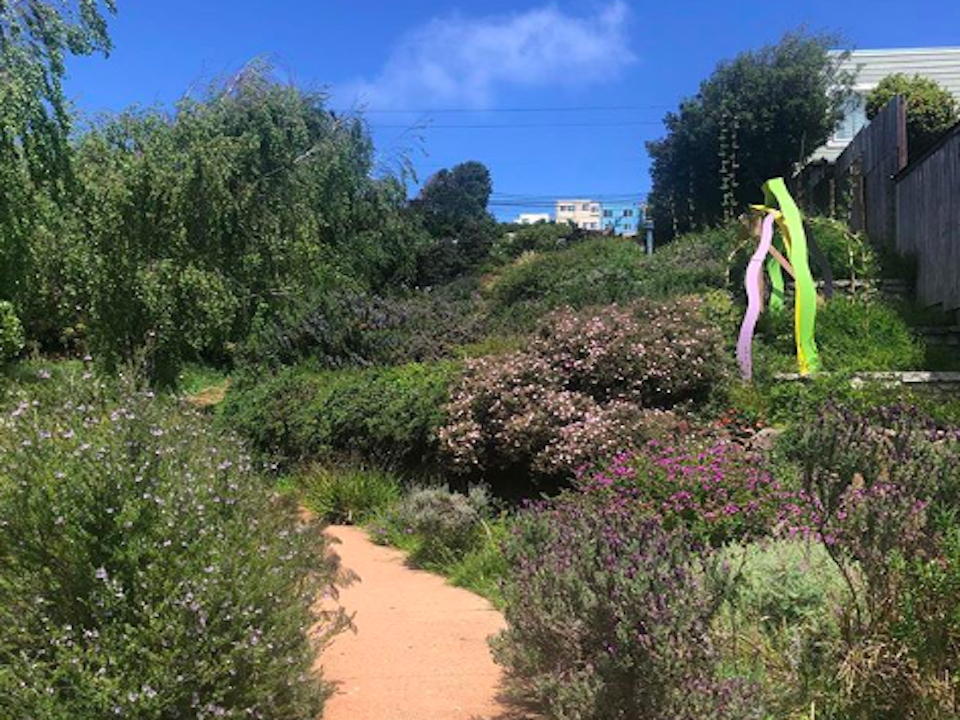 Partners in the coalition include the Bay Area Ridge Trail Council (of which Siegel is a board member), Candlestick Point State Recreation Area, Friends of the Oak Woodlands, Glen Park Greenway, Nature in the City, SF Parks Alliance, SF Urban Riders, Sutro Stewards, Visitacion Valley Greenway, Visitacion Valley Planning Alliance, and Walk SF.
The trail is already open to pedestrians and bikers, with maps and trail cue sheets ready to be downloaded online or viewed through the OuterSpatial app. 
A host of inaugural events on the trail's 16.5-mile route are planned this weekend to align with National Trails Day, including a variety of volunteer-led walks, bike rides, and runs. To participate, sign up at crosstowntrail.org.