April showers have finally cleared, and several art-focused events are blooming in the Tenderloin in the early days of May. Here's what's on tap for art lovers in the neighborhood this week and weekend. 
First Thursday Art Walk + Etsy Pop-Up Market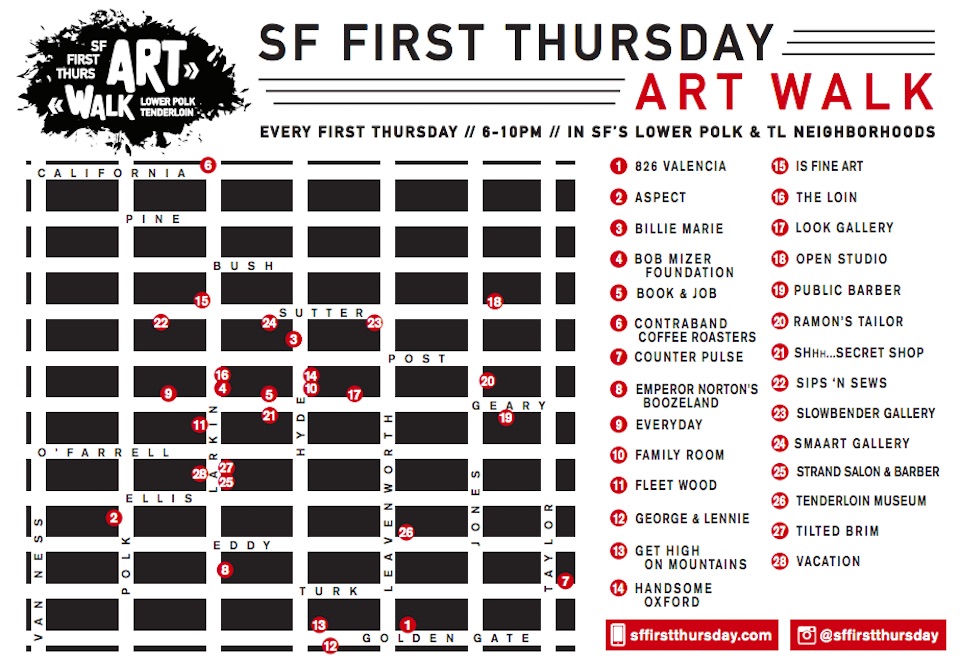 On Thursday, May 2, the Tenderloin will host its monthly art walk, in conjunction with Lower Polk. Events span both neighborhoods, but there's one notable highlight this month: a pop-up maker fair in partnership with Etsy, which will be held at the recently renovated Marker Hotel on Geary and Taylor streets.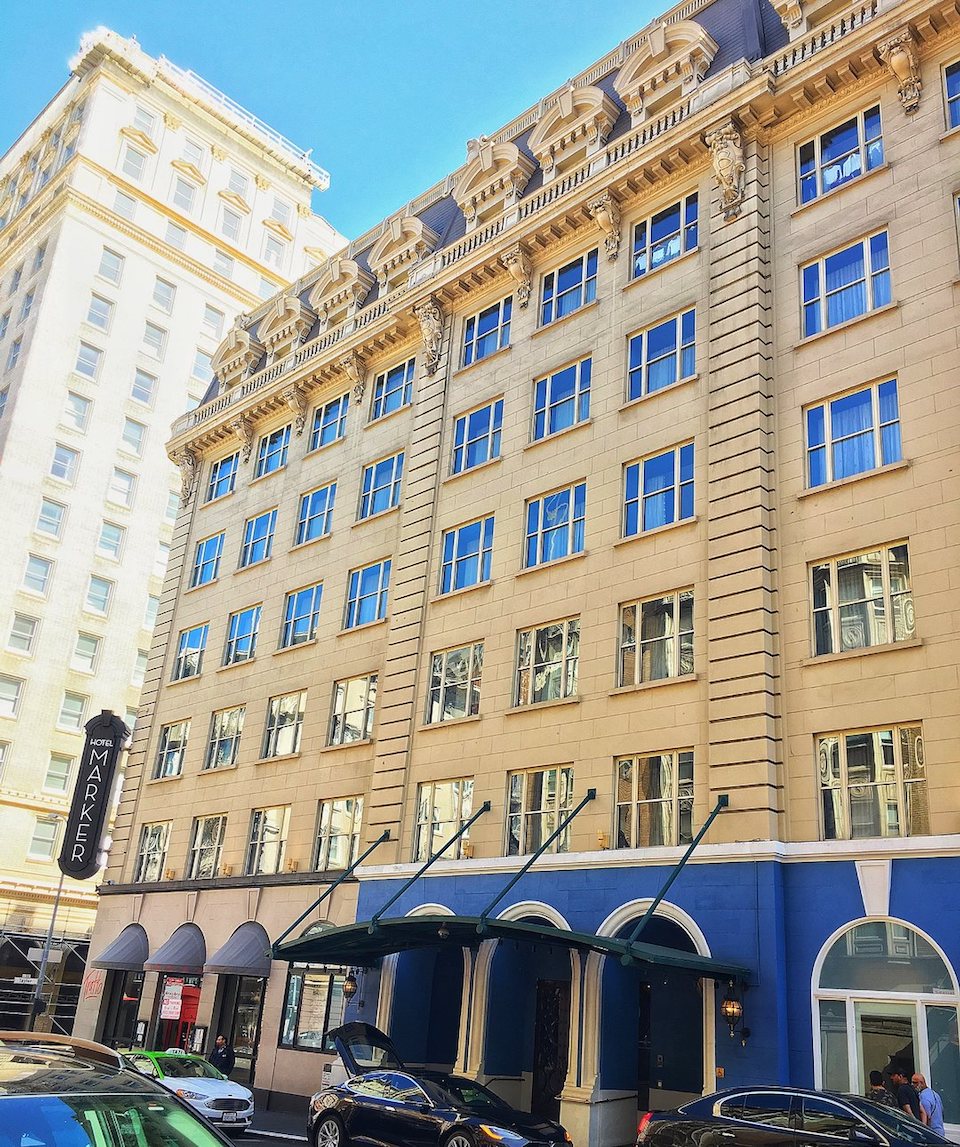 Visitors can shop for locally made artwork, jewelry, cosmetics, knitwear and more. There's also a chance to get a free mini-makeover (advance registration required) from cosmetics entrepreneur Christina Choi, who is releasing a new beauty line. The event is free and open to all from 5-8 p.m.
'Neon Family' at the Tenderloin Museum
Also on May 2, the Tenderloin Museum will stay open late for visitors to check out the new exhibit 'Neon Family' by Roxy Rose Score, whose family owned longtime neon business Alert-Lite Neon, which closed last November. While the exhibit will be on display through June 2, this is the only opportunity for visitors to see the signs after dark, in their full glowing glory.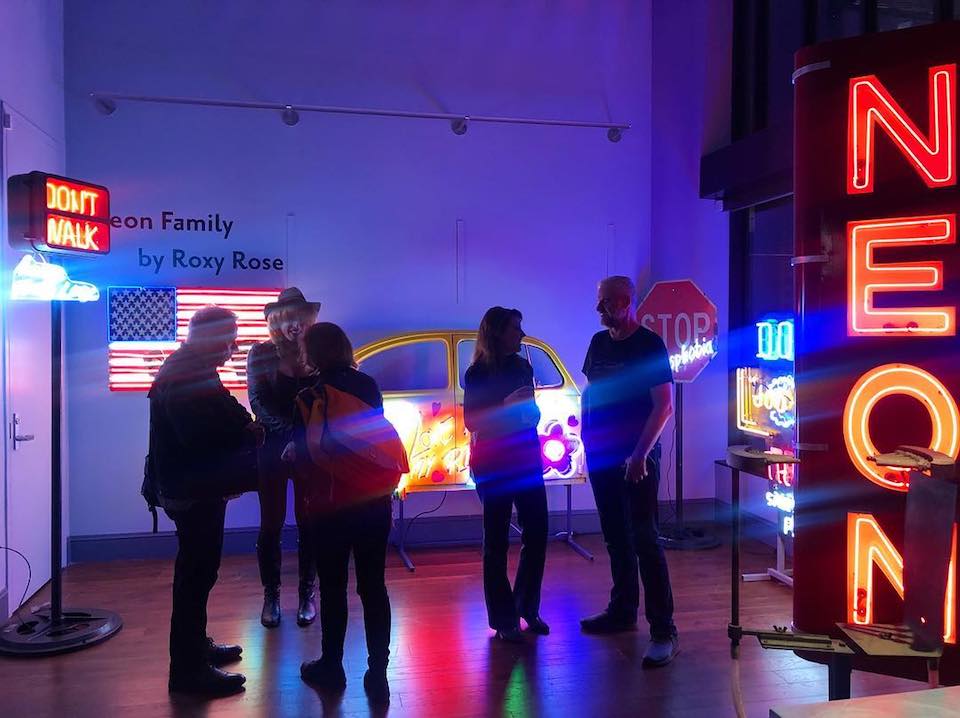 The pieces on display are intended as a tribute to Roxy's father, Rio Score II, who passed away in February. Roxy, who came out as transgender in 2010, transitioned the family neon focus away from mass production to the restoration of historic signs, many of which will be displayed for the event. 
Maya Stovall's 'Theorem, no. 1'
On Friday, May 3, the San Francisco Art Institute will partner with the Tenderloin Museum and Counterpulse Theater to host an outdoor performance by dancer, movement artist and "radical ballerina" Maya Stovall, whose work has previously appeared in the Whitney Biennial and at the Studio Museum in Harlem.
Stovall's new piece 'Theorem, no.1' is an "anti-flash-mob" that aims to weigh and measure the typical distance between neighbors, public spaces, and art in the community. The piece involves outdoor dance, music, monologues, and other actions made specific to each site it visits. 
The performance aligns with a broader exhibition of her conceptual artwork, 'Under New Ownership,' which is currently on display at SFAI's Fort Mason campus. 
Stovall's eight-hour Friday performance kicks off at 1 p.m. in Fort Mason, moves to the Tenderloin Museum at Eddy and Leavenworth at 3 p.m., crawls toward Counterpulse Theater at 80 Turk St. (at Taylor) by 5 p.m. and ends back in Fort Mason at 7 p.m. The show can be viewed in one or more of these four discrete chunks — viewers don't need to attend the full eight hours to enjoy it. 
Del Seymour, also known as the 'mayor' of the Tenderloin, will be a historian and guide during the performance. More information about the performance is available at the Tenderloin Museum's website.