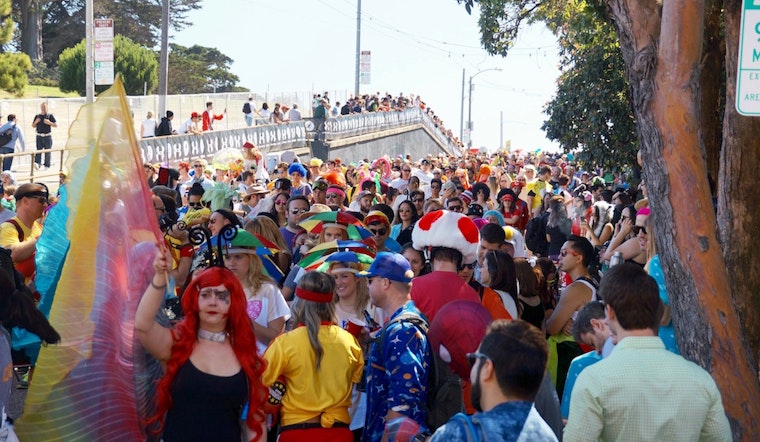 Published on May 15, 2019
On Sunday, the 12-kilometer Bay to Breakers race returns to San Francisco for another year. Spanning from the Embarcadero to Ocean Beach, the race, which kicks off at 8 a.m., is expected to draw 50,000 participants and another 200,000 spectators, many of whom will trail the runners in a colorful, costumed parade. 
To help you survive this year's race, here's the scoop on what to expect, from traffic delays and street closures to restrictions on bags and containers.
For those unfamiliar with Bay to Breakers, the race starts near the Embarcadero, at Main and Howard streets. Participants will then take Howard west to Ninth Street, then travel from Ninth Street up Market Street to Hayes Street.
Revelers remain on Hayes Street until it reaches Divisadero, then continue along Fell until they hit Golden Gate Park. After winding its way through the park, the event concludes at the Great Highway, near Ocean Beach, with a Finish Line Festival featuring food, drinks, live music and vendors.
Outer Sunset and Richmond dwellers should take note of a recent addition: a 3-kilometer race along the Great Highway, which earns runners a bonus medal in addition to the traditional finisher medal. The new addition will shutter the Great Highway from Balboa Street all the way south to Sloat Blvd.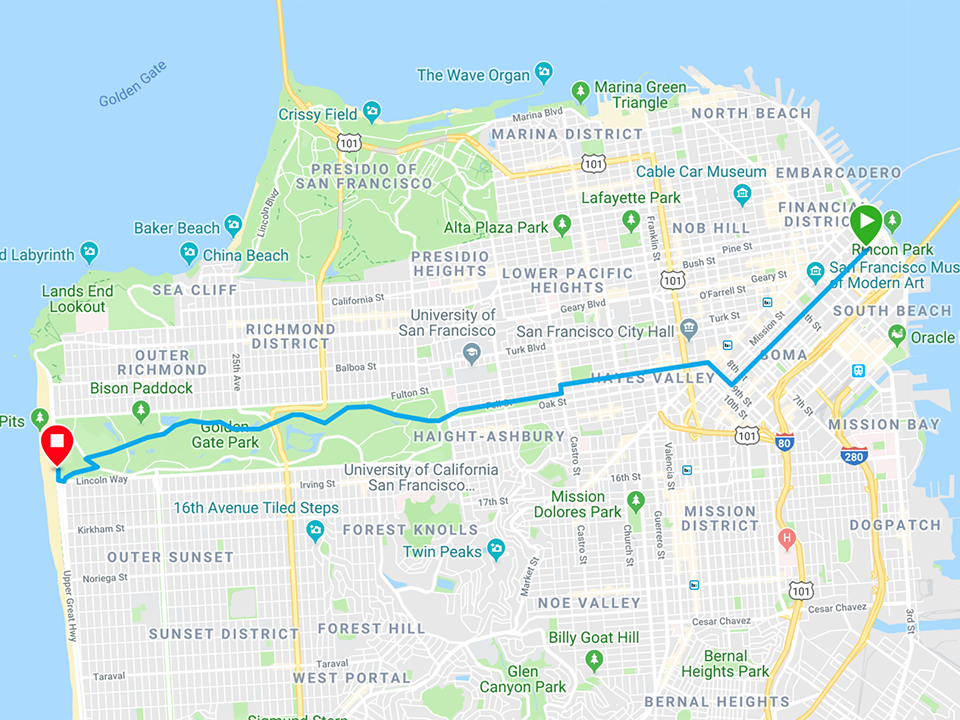 Here's a full list of expected street closures related to the race. Most street closures will start on Saturday evening or on Sunday in the early morning hours, except for the Ocean Beach parking lots, which will already be blocked off by Thursday.
During the event, north- and southbound traffic should use either Embarcadero or 19th Ave. through Golden Gate Park during the race as crossing points. Keep in mind that even though the finish line will close at 12 p.m., some streets won't reopen until 4 p.m.
Muni is asking riders who aren't participating in the race as a runner or spectator to avoid areas affected by Bay to Breakers. On some bus routes, riders should expect their lines to be divided into two sections; they'll have to cross from one side of the race to the other to access the other half of the bus line. Many lines will also see reroutes.
Muni Metro shuttles will begin running at 6 a.m. on race day, traveling between West Portal station and Embarcadero station, the closest stop to the starting line. (Full Muni Metro service won't start until 8 a.m.) 
BART will also open early on Sunday, with service starting at 6 a.m., though trains before 8 a.m. will only arrive in 20- to 30-minute intervals. And Caltrain will offer four special pre-race trains to San Francisco and one additional post-race local train from San Francisco to San Jose.
Organizers recommend buying public transit tickets in advance to avoid long lines. If you're planning a trip on Sunday and need to know how to get around, call 311 before race day for assistance.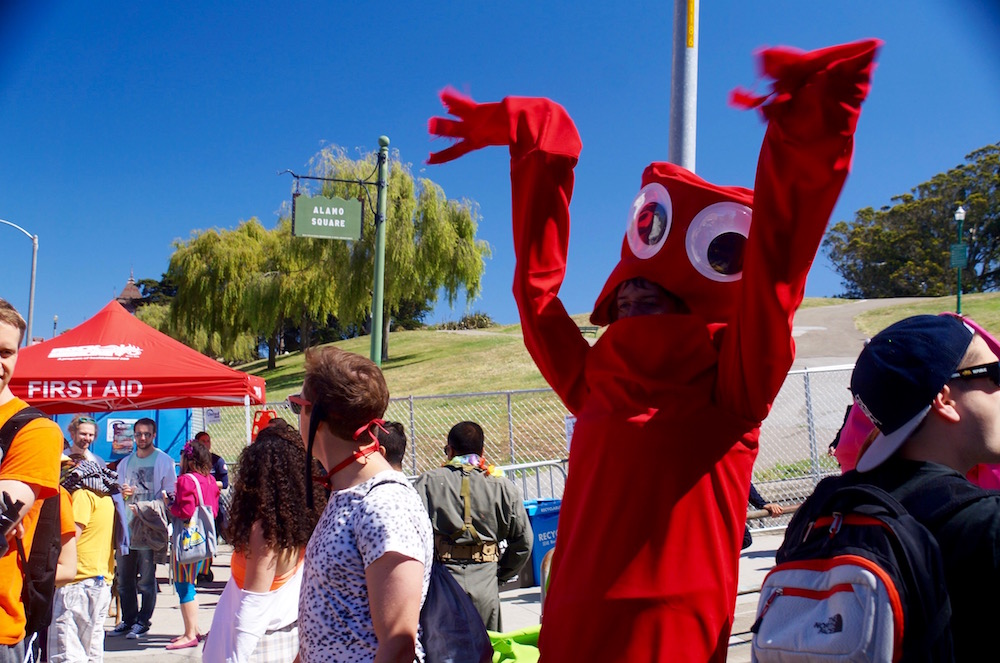 Additionally, special Bay to Breakers shuttles to the North Bay, South Bay, and East Bay shuttles will be available on race day. They'll depart Mill Valley, Millbrae, and Emeryville starting at 6:15 a.m., returning from the finish line starting at 11:30 a.m.
After Bay to Breakers, Muni buses will also be staged in locations close to the finish line (Fulton between 47th and 45th avenues or Judah and La Playa) to provide rides back downtown.
Participants should be aware that bags, backpacks and containers are not allowed on the race course, unless they are clear and smaller than 8.5" x 11" x 4". The consumption or possession of alcohol or controlled substances on the course is also not allowed.