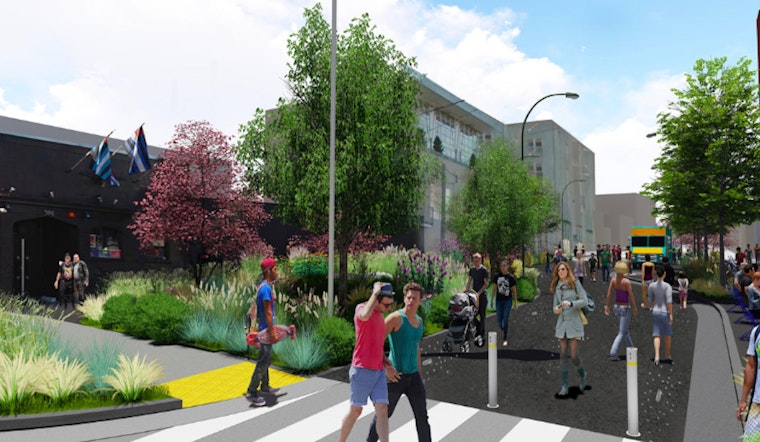 Published on June 17, 2019
Tomorrow, the city will break ground on a leather-themed community plaza in SoMa. But in the wake of a two-month delay, it won't be ready in time for the city's biggest annual leather event, the Folsom Street Fair.
Eagle Plaza will transform part of 12th Street between Harrison and Bernice streets into a public gathering space, paying homage to the leather heritage and LGBTQ+ history of Western SoMa. 
It's expected to be a hub for events hosted by the plaza's namesake bar, the SF Eagle, as well as nonprofits working to support the local LGBTQ+ and leather communities. A community nonprofit, Friends of Eagle Plaza (FoEP), will be in charge of managing and activating the space.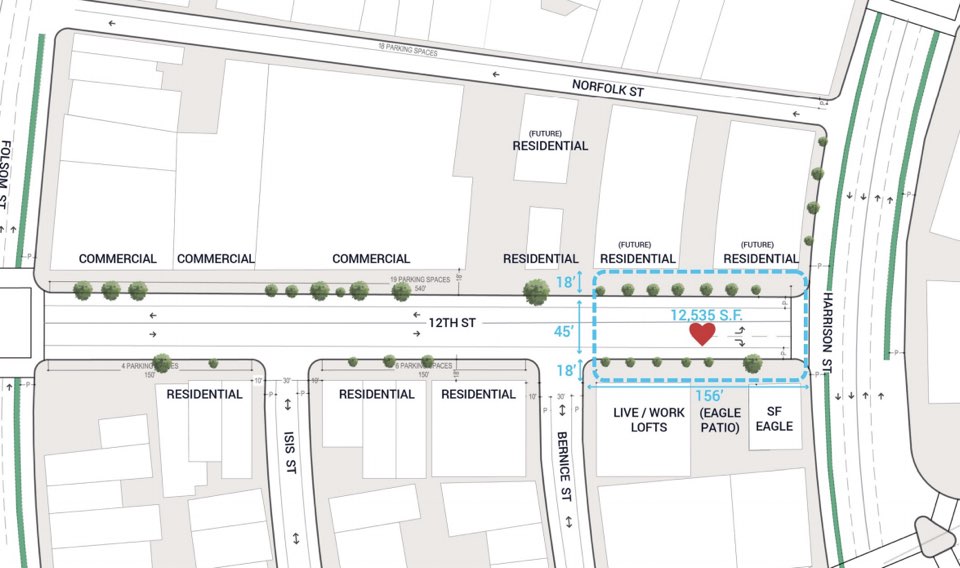 Some of the delay rests on the shoulders of FoEP, which voted unanimously to delay construction in order to accommodate the SF Eagle's sixth anniversary block party in late April.
But after that, the developer and general contractor added their own delays, pushing the project's start date back by another month and a half.
The additional delays were "due to timing on receiving a SFMTA street closure permit," said Mark Bonsignore, Place Lab project manager for the San Francisco Parks Alliance, which is collaborating with FoEP on a plan to activate and maintain the plaza.
There is a plan to host an inauguration party at the plaza on the first day of Leather Week this year, SF Eagle owner and FoEP spokesperson Lex Montiel told us. 
"The Leather Walk will take place on September 22, 2019," Montiel said. During that event, the Leather flag is expected to be raised over Eagle Plaza for the first time, he added.
Construction is being largely funded through a $1.5 million in-kind agreement for Build Inc.'s adjacent new development at 1532 Harrison St., which will add 136 residential units (22 of them affordable) to the neighborhood.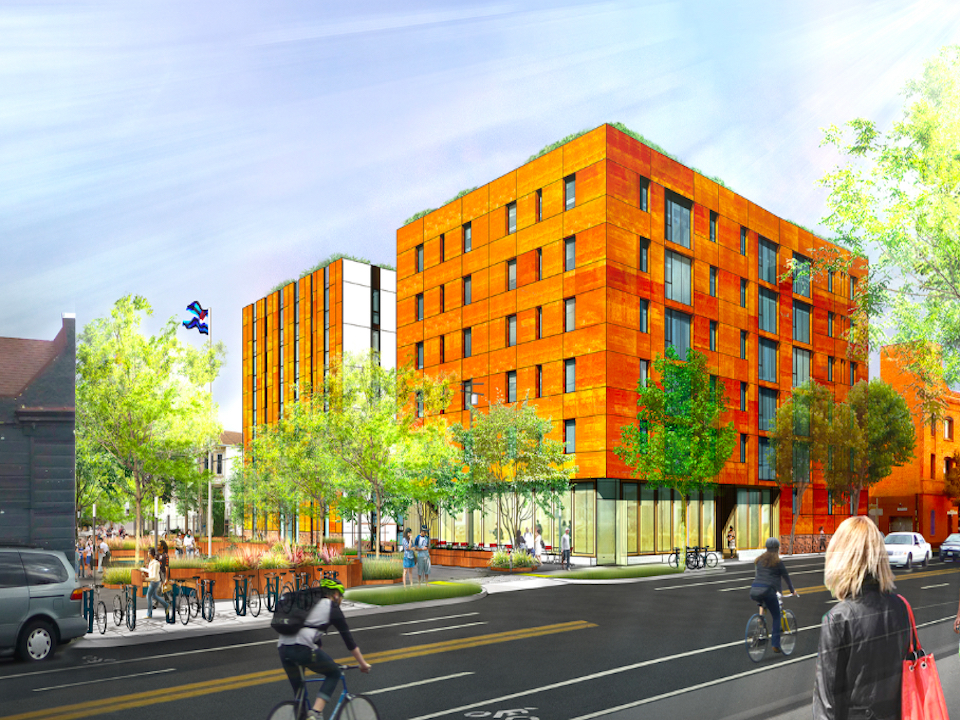 But FoEP must also raise some of its own money. In summer 2018, it set a $150,000 fundraising goal to add plaques and other features commemorating leather history to the plaza. 
Since launching its fundraising effort last summer, FoEP has raised more than $80,000 of the $150,000, Bonsignore said. The anniversary party alone raised close to $11,000 through raffle ticket sales and donations. 
Designed through a years-long community outreach effort, the new plaza will feature a pedestrian-focused shared public way with green spaces. It will have seating and room for food trucks, with areas for hosting events beneath the leather pride flag, which will fly in the center of the plaza.
Although the plaza itself won't be complete in time for the Folsom Street Fair, the SF Eagle will remain open and accessible during construction, according to Build Inc. spokesperson Veronica Bell. Workers will also maintain pedestrian access to 12th Street.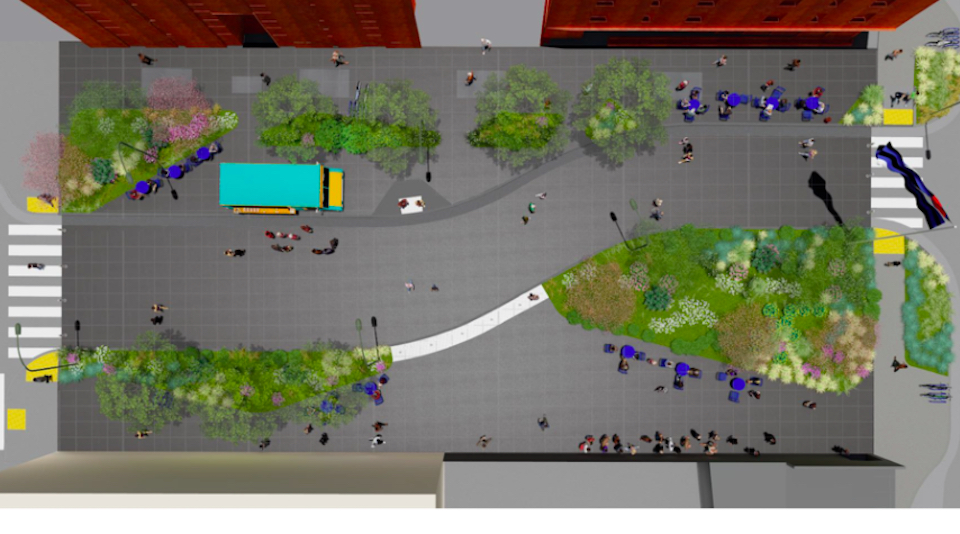 Tomorrow's groundbreaking ceremony will take place at the SF Eagle at 11 a.m. Mayor London Breed, District 8 Supervisor Rafael Mandelman and District 6 Supervisor Matt Haney are all expected to attend, alongside representatives from the Leather + LGBTQ Cultural District and state senator Scott Wiener's office. 
Though FoEP declined to give a specific date, construction on the plaza should be complete by the end of the year.