A few months after antiques collective Past Perfect announced its decision to wind down operations at its 854 Stanyan St. location, a group of consignment vendors who were part of the collective have taken over the space and reopened shop.
Now known as The Eclectic Collective, the new operation will look familiar to fans of Past Perfect: a mix of vintage clothing, decor, art, and furniture, from Victoriana to mid-century modern and beyond.
Eclectic Collective is now owned by Becky Vesperas, one of eight former consignment vendors from Past Perfect who sought to break out and do their own thing in a proven space. They're joined by three new vendors as well.
"We're eclectic with our styles and our price points," Vesperas said of the group, which offers everything from antique vases to cow skulls.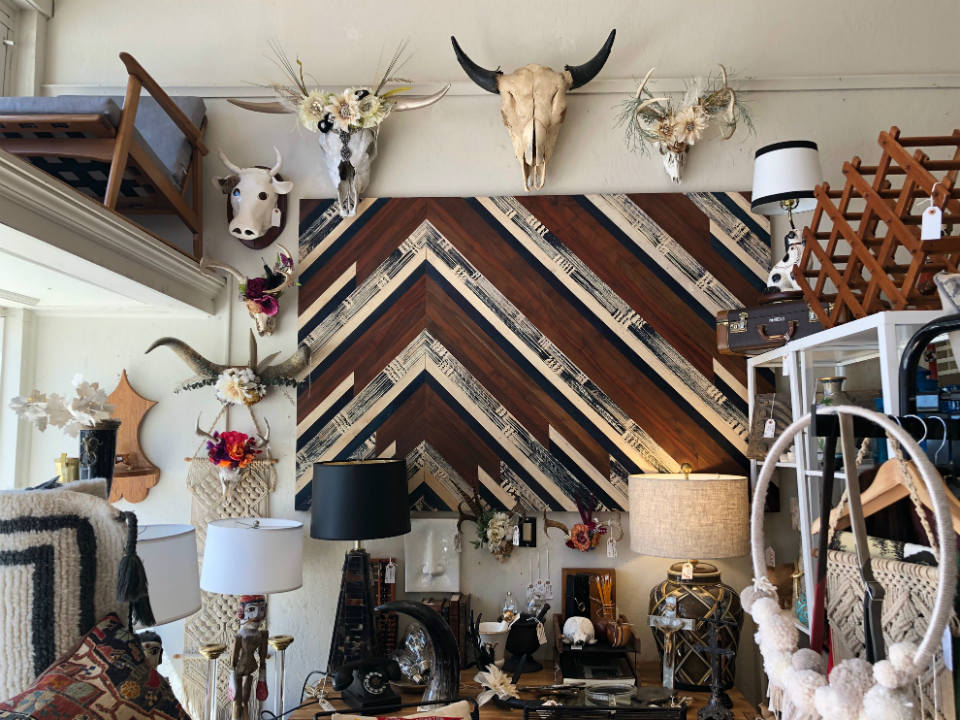 Between Past Perfect's closure in mid-March and Eclectic Collective's takeover of the lease in mid-May, "everything had to be moved out and back in," Vesperas said. Another Past Perfect alum, vendor Angie Petit-Taylor, helped her negotiate the new lease. 
With so many disparate dealers in one space, Vesperas has taken pains to give the shop a slightly more open, coherent feel.
"I put the dealers with the most cohesive style in the front," she said. She also plans to increase the shop's reach and accessibility by gradually moving into online sales.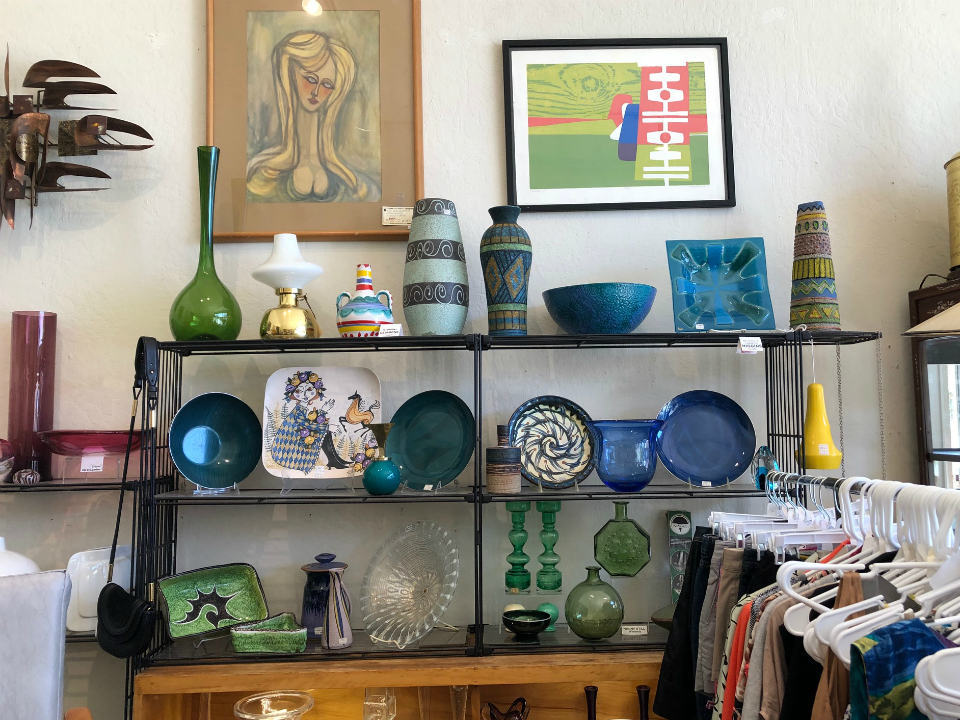 Tomorrow, June 13, the shop will host its grand opening party from 5-8 p.m., with snacks and adult beverages. The parties will continue as monthly events, to be held on the second Thursday of each month.
Vesperas hopes neighbors will welcome the opportunity to "hang out with quirky antiques dealers — and a few normal ones," she said, laughing.
The Eclectic Collective is now open daily from 11 a.m. - 6 p.m.