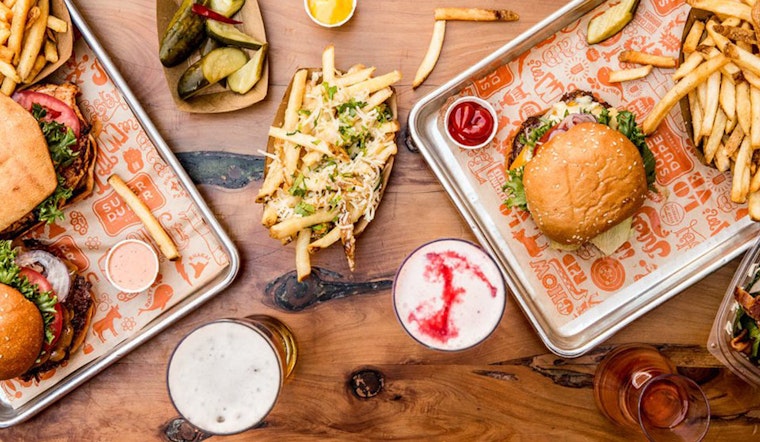 Published on August 02, 2019
In this edition: SoMa gets another Super Duper Burgers, the Japantown mall is now serving mochi doughnuts, and the Salesforce Transit Center's rooftop park gets a lunch spot addition.
Openings
SoMa
Super Duper Burgers (117 New Montgomery St.)
Super Duper Burgers opens its eighth location in the city next Monday, the 18th location in total. The new SoMa burger joint will serve its signature burgers, fries (including garlic fries with fresh garlic and six-month aged cheddar), organic shakes, house-made pickles and local beer and wine. A breakfast menu will be available Monday through Friday. Expect organic egg sandwiches and Mr. Espresso coffee.
Representatives said the restaurant will use fresh, all-natural, locally sourced, non-GMO ingredients. 
"The Bay Area is our home and it produces some of the best ingredients in the world, which is a huge part of why people love our burgers," owner and founder Edmondo Sarti said in a statement. "As we continue to grow, we plan to stay focused right here, supporting our communities while giving our fans a uniquely Bay Area burger."
Japantown
Mochill Mochi Donut (1737 Post St.)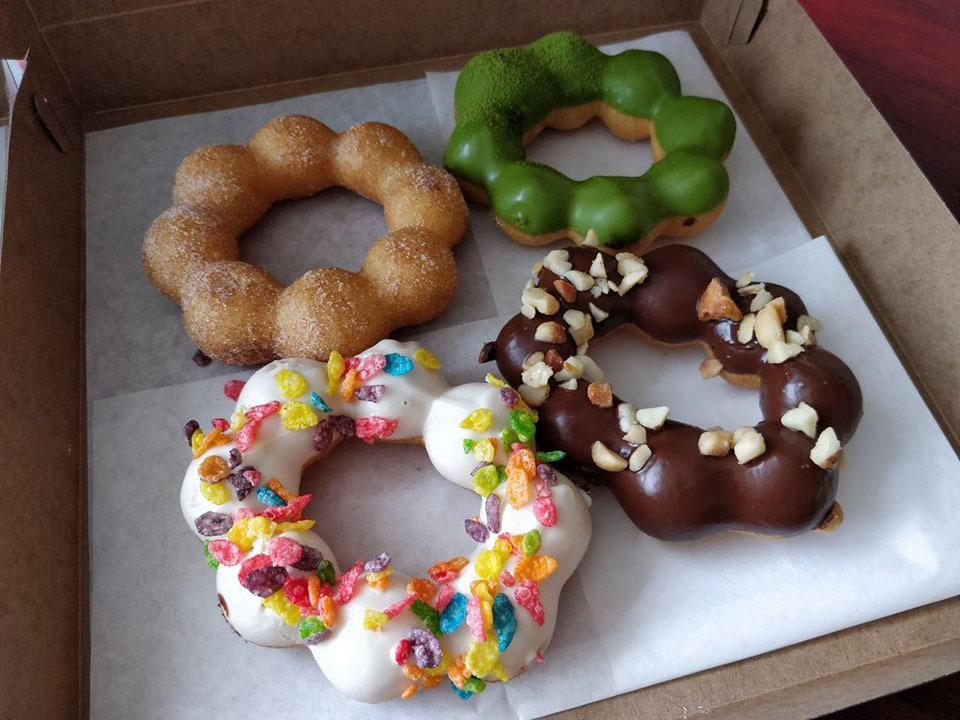 Located in the Japan Center in Japantown, Mochill Mochi Donut is the newest addition to the shopping mall, sharing a booth with Takoyaki Yama-chan. The often colorful Mochi doughnuts have gained some popularity on Instagram and Youtube. Mochill Mochi Donut offers flavors such as cinnamon sugar, matcha milk or chocolate macadamia.
Update
SoMa
Andytown Coffee Roasters (181 Fremont St.)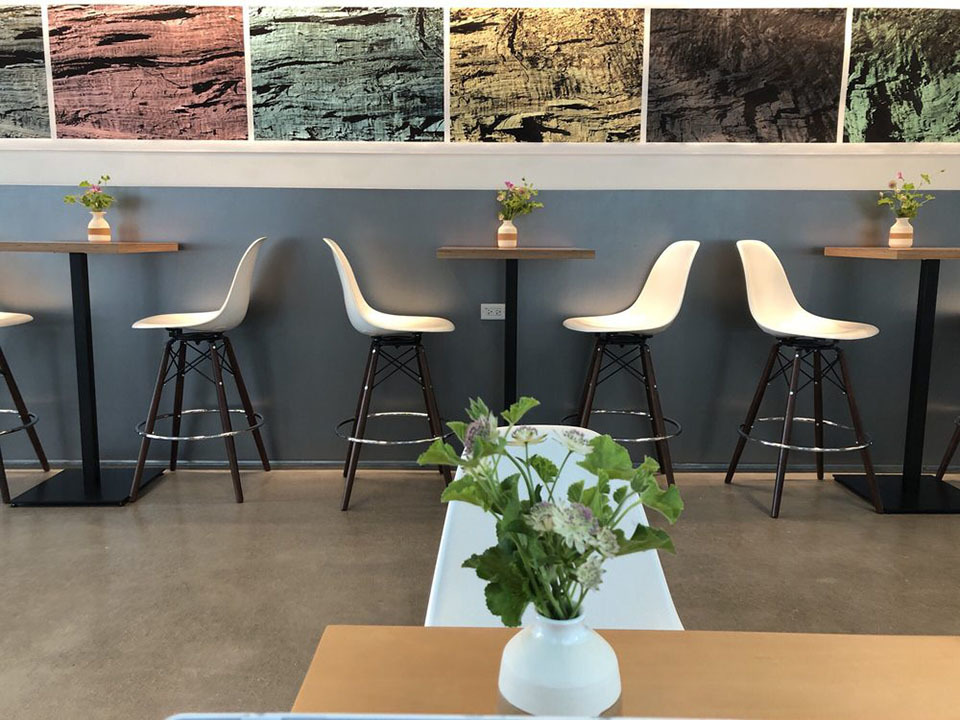 While none of the restaurant or retail spaces at the Salesforce Transit Center have found tenants yet, head over to Andytown Coffee Roasters at the neighboring building's seventh floor to grab a bite.
While technically not part of the rooftop, the café opened earlier this year, and is just steps away from Salesforce Park. It's connected with a pedestrian bridge. Customers can also sit outside while overlooking the garden's landscape.
Chef Ali Hooke has now created a lunch menu, including soups, salads, and sandwiches, Eater SF reports. Customers can also expect bread baked on-site every day. Get ready for a cheese toastie, chicken ciabatta, a grain bowl or a summer melon gazpacho. On the side, order some house-pickled veggies or a toasted graham sourdough with butter and roasted strawberry jam.