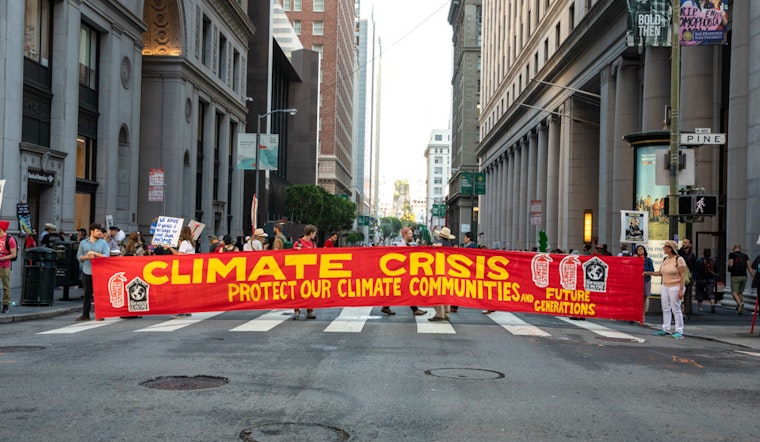 Published on September 25, 2019
Climate activists took to the streets in San Francisco again today, shutting down several adjoining blocks in the Financial District and blocking access to the offices of major banks. 
Beginning at 7 a.m., activists stood in the streets to block cars on Montgomery Street between Pine and Sacramento streets and California Street from Sansome to Kearny streets. Traffic was backed up throughout the area. 
Protesters said they were targeting those blocks because of their high concentrations of big banks that support fossil fuel companies, including Wells Fargo, Chase and Bank of America.
Protesters physically blocked the entrances to the banks, preventing employees from entering. They said they plan to remain in place until 5 p.m.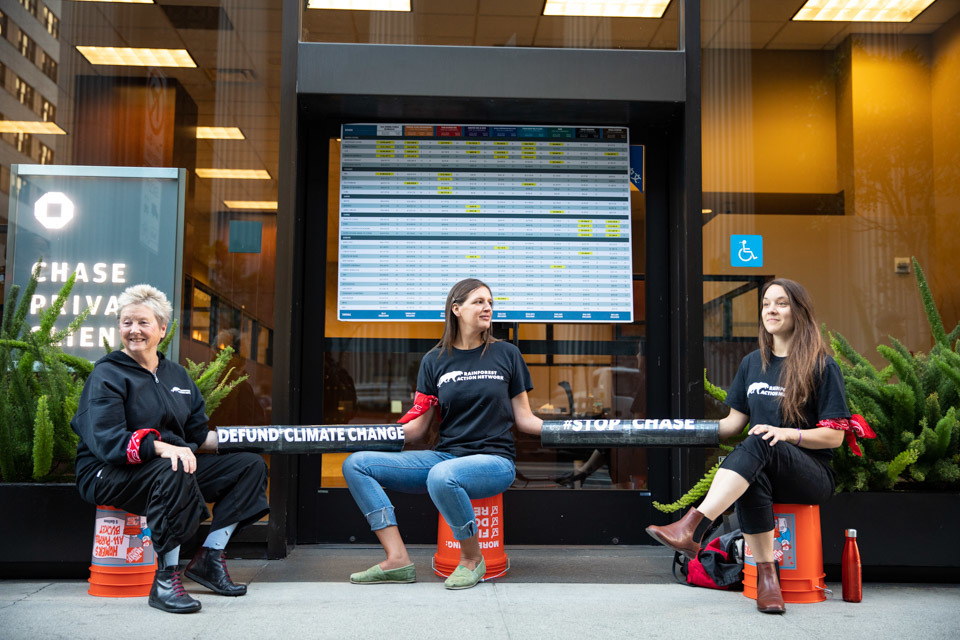 The protest was part of a week of action that began with last Friday's Climate Strike, which saw thousands of youth marching down Market Street to demand action on climate change. Actions are set to continue through this Friday, September 27. 
Today's strike was organized by a coalition of climate-related groups, including Idle No More SF Bay, Diablo Rising Tide, 1000 Grandmothers, Society of Fearless Grandmothers and Extinction Rebellion SF Bay.
"This was in conjunction with the Climate Strike that happened on Friday," Isabella Zizi of Idle No More SF Bay said. "It was really the call to action that started with the youth, and we decided to just up it a little bit and invite more of the adults to take the initiative."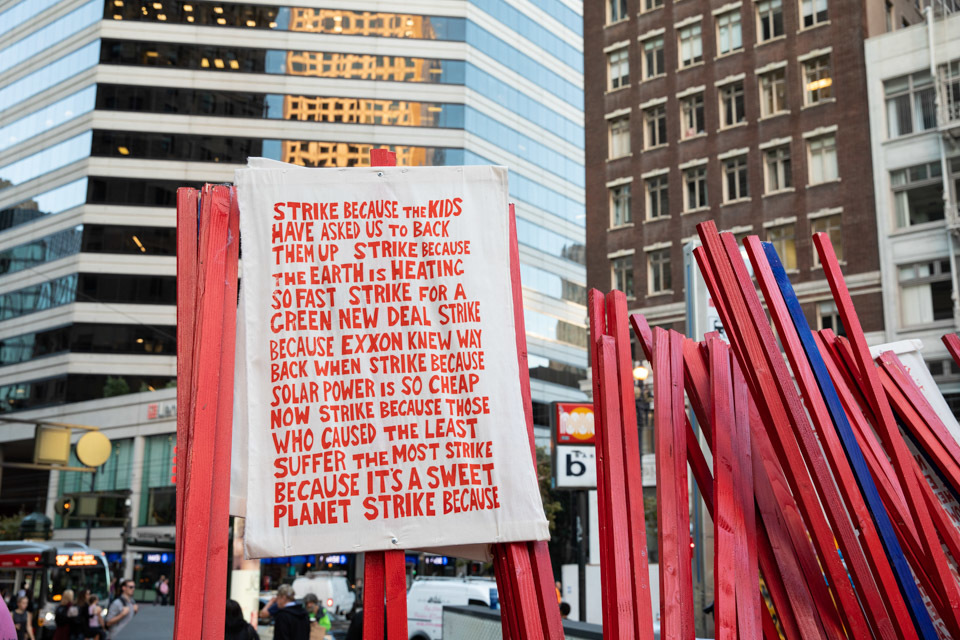 The protest was peaceful, with participants gathering along Montgomery Street to play music and paint murals. 
A Wells Fargo employee, who did not want to be identified, said she was not impressed with the strike. Frustrated after being blocked from entering her office building, she said she was upset that there had been no prior notification.
"I'm all for the cause," she said, "but when that happens, that makes me not for the cause."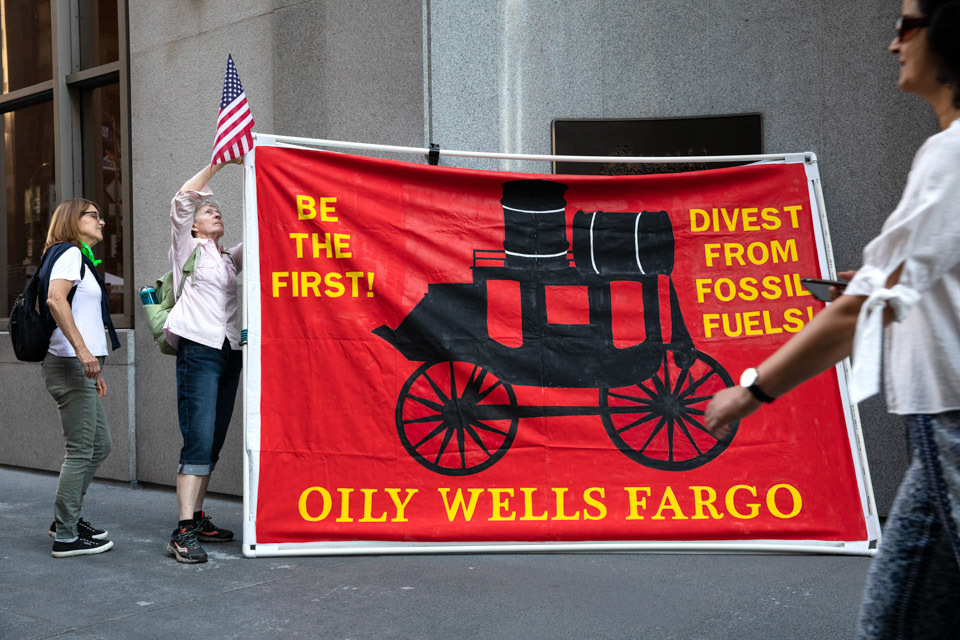 Protester Megan P., a San Francisco resident, participated in the action and handed out fliers. 
She said the climate crisis makes her worry about the future. "I have a lot of anxiety about it," she said, "so instead of being really worried and sitting at home, I'm out trying to spread the word."
Megan said she faced some negative reactions from passerby, including one woman who grabbed a flier and ripped it up. Overall, though, she said that passerby were generally positive, with supportive honks from drivers and a few high-fives.
The strike is scheduled to last through 5 p.m. today.
Here are more scenes from today's climate strike: