Three months first announcing its move from Hayes Valley to the Upper Haight, discount designer clothing retailer Cary Lane has officially opened its doors. 
"We haven't really slept in a few days," said founder Cary LaScala. "But we've been slammed every day, it's been excellent."
Founded in 2008, Cary Lane specializes in selling unworn, discounted designer samples, as well as clothing that never made it to wider production. It also offers its own line of men's shirts, named for LaScala.
While the Hayes Valley store (560 Laguna St.) is now closed, Cary Lane will continue to operate its outlets in the Mission (3153 16th St.) and in the Inner Sunset (1262 Ninth Ave.)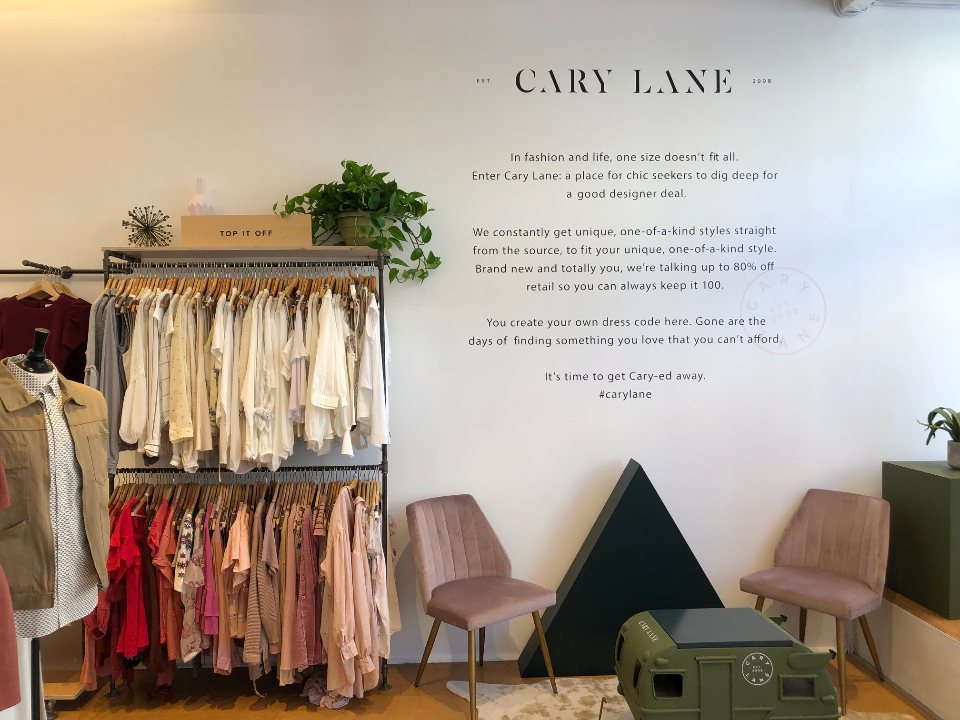 The Haight Street space was one of the neighborhood's longtime vacancies, formerly home to American Apparel, which closed in early 2017.
LaScala said he decided to move after the shop's Hayes Valley landlord doubled its rent earlier this year. The rent in the Haight is higher, too, he said, but the location far outweighs it.
The renovation emphasizes the shop's natural lighting; on Tuesday afternoon, the doors were open to a renovated, public back patio, where customers were welcome to sit and hang out. 
Cary Lane is now open Monday - Saturday from 11 a.m. - 7 p.m., and noon - 6 p.m. on Sundays. They're also hiring; applicants should email [email protected]