Clothing retailer Clobba has closed the doors on its Castro location (587 Castro St., at 19th St.) after 22 years in business. The store's official last day of business was September 30.
In a note posted in the window, Clobba's owners say they've "decided to downsize," focusing on the store's remaining location in the Haight (1604 Haight St., at Clayton). 
The note does not provide a reason for the closure. Hoodline reached out to Clobba for comment, but did not receive a response.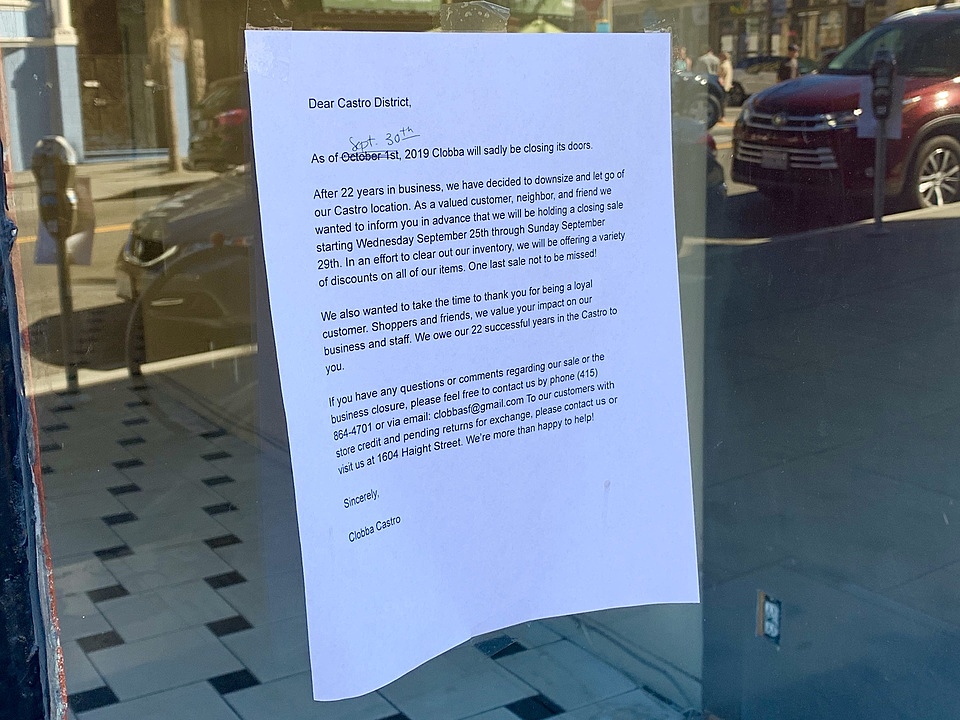 Catering to both men and women, Clobba focused on trendy items like sunglasses, bags and tops with various sayings. After a brief pre-closure sale, all the store's merchandise and fixtures have now been removed. 
With Clobba's closure, the 500 block of Castro Street now has four vacant storefronts.
Mexican restaurant Papi Rico closed its doors at 544 Castro St. last month, after less than two years in business. Dogo Love (538 Castro) shuttered last year, while Under One Roof (541 Castro) has been vacant since 2013, with its space sporadically used for pop-ups. 
With more than two decades under its belt, Clobba is also the latest in a series of longtime businesses to depart the Castro in 2019. Fellow clothing store Unionmade closed both its Castro locations in August, after 10 years.
Other decade- or decades-old Castro businesses that have closed this year include Firewood Cafe, Ixia, Chow on Church (and its successor Cook Shoppe), the Castro offices of Coldwell Banker and Eureka Lounge and Restaurant.
Clobba, Firewood and Chow all opened in the same year, 1997, suggesting that lease renewals and the resulting rent hikes could be a factor. Another business dating to 1997, Hayes Valley restaurant Jardiniére, also closed this year.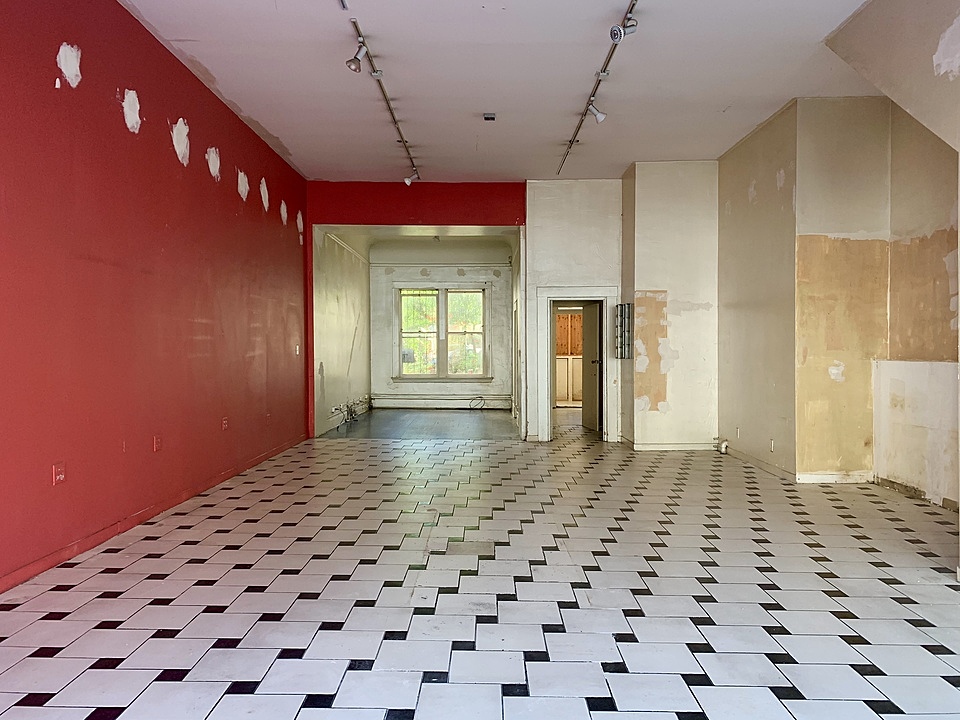 Clobba expressed gratitude to its "shoppers and friends," noting that "we owe our 22 successful years in the Castro to you." Customers with remaining store credit and pending returns for exchange can visit the Haight Street location.
We'll keep you posted on the future of the space. 
---
Thanks to Christopher E. for the tip! See something interesting while you're out and about? Text Hoodline and we'll try to find out what's going on: (415) 200-3233.