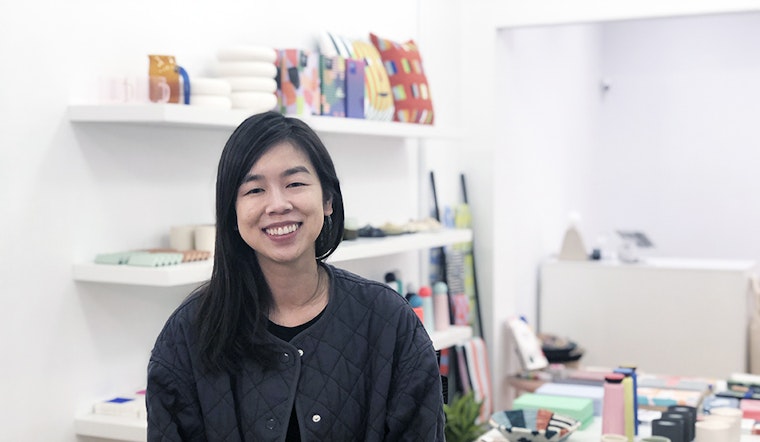 Published on November 07, 2019
This Friday, gift shop Post Script will open its doors at 2413 California St. (and Fillmore), the former location of fashion boutique De Novo and cheesemonger Artisan Cheese.
Shop owner Chandler Tang has scouted about 50 different stationery, jewelry and home brands for her new store, with a focus on colorful products. 
Inside, shoppers can browse UMÉ soaps, MINNA pillows, Goober candles, cups from Pigeon Toe or a pattern puzzle from Dusen Dusen. Hay, Areaware, Poketo, and Papier Tigre are among the other featured brands.
"Each item has a story behind it," Tang said. Little cards next to many items come with a description to help guide shoppers.
Tang, who grew up in the neighborhood and still resides there, studied art history and worked at Levi's and Sephora before deciding to open her own store. 
She loves being able to walk to work, though she noted that bringing together all the small details required to open a store took a surprising amount of time and energy.
The space itself also needed some work: the floors had to be redone, the walls needed to be painted and some clothing racks needed to be taken out. "We cleaned it up," Tang said. 
The walls are mostly white, but to brighten up the space, Tang commissioned a mural at the back of the shop from San Francisco-based artist Katie Benn.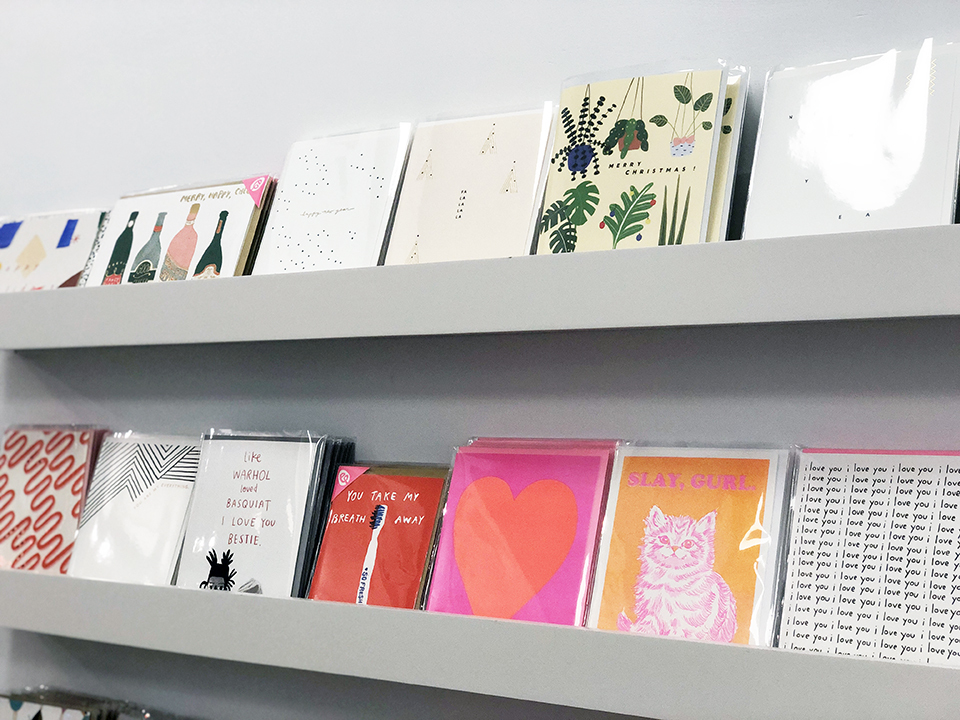 In addition to selling items, Tang hopes to host readings or workshops with local makers, so they can teach their skills to customers. The best way to learn about future events is to follow the shop on Instagram, she said.
---
Post Script's opening party will take place this Friday, November 7, from 7 - 9 p.m. Expect light refreshments, beverages and music. Free tote bags will be included with a purchase (while supplies last). 
The shop's regular hours will be Tuesday to Sunday from 11 a.m. to 7 p.m.