It appears the Castro has yet to hit "peak fitness," as a new yoga studio plans to take over the former Aardvark Books storefront on Church Street.
Aardvark was forced to close in January, after more than 40 years in business, because its building has been sold in October 2018. The deal, valued at $2.4 million, came with the requirement that the commercial space be delivered empty to the new owner. 
Now, public records show that a permit has been filed for a new yoga studio called "Parhelion." The building's facade is set to be altered, with construction costs estimated at $350,000.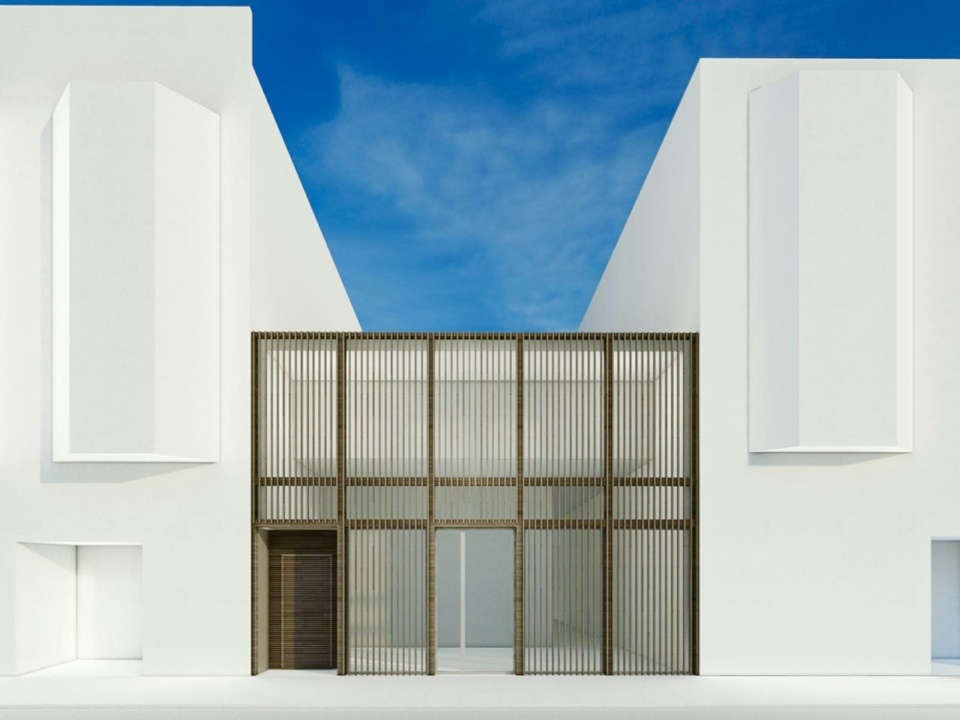 David Salazar, who represents the property owners, told Hoodline that they are a couple who currently live in San Francisco, and this will be their first yoga studio. 
"Their current passion is to build a successful yoga studio that engages with the community," said Salazar. Noting that the project remains in its early stages, he declined to provide the owners' names or any other details, including a timeline for opening.
Hoodline reached out to SF Planning's Gina Simi, who confirmed a yoga studio is permitted in the space under its current zoning. 
However, the building, constructed in 1907, is considered a "historic resource" under the California Environmental Quality Act (CEQA), which triggers a review with Planning before any alterations can be made to its facade.
The yoga studio is being designed by Feldman Architecture. Renderings show a central workout space with room for approximately 28 people, along with retail space, bathrooms and a storage area.
As the project moves along, Salazar said the yoga studio's owners plan on engaging with the community. 
"They're taking the time and doing it right," he said.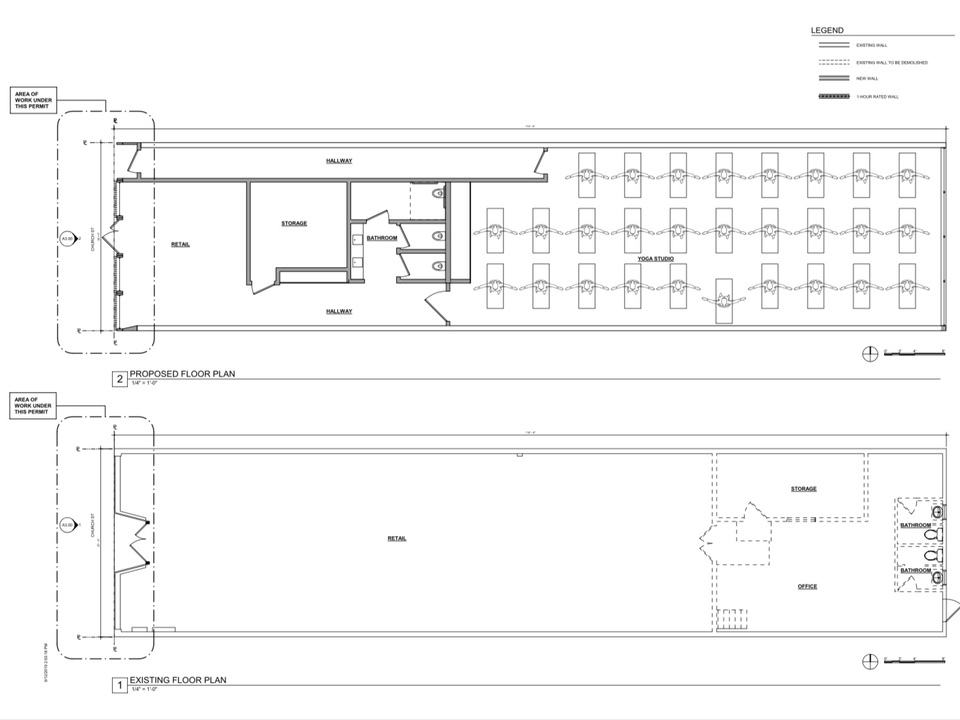 The area around Church and Market streets has struggled with multiple retail vacancies of late. While some new businesses, like pizzeria Il Casaro and plant shop Plant Therapy, have brightened the corridor's prospects, the sudden closure of Cook Shoppe (215 Church St.) and the now-unlikely openings of its planned sister restaurants Gramercy Park (216 Church St.) and Gramercy Park To-Go (212 Church St.) have added further complications.
Fitness studios have proven a rare bright spot for the neighborhood's retail landscape — arguably to the point of oversaturation.
Within a block of the new studio, workout enthusiasts will find another yoga studio — CorePower Yoga (100 Church St.) — along with small-group training studios Boombox Fitness (2109 Market St.) and Flagship Athletic Training (160 Church St.) and gym chain 24 Hour Fitness (2145 Market St.).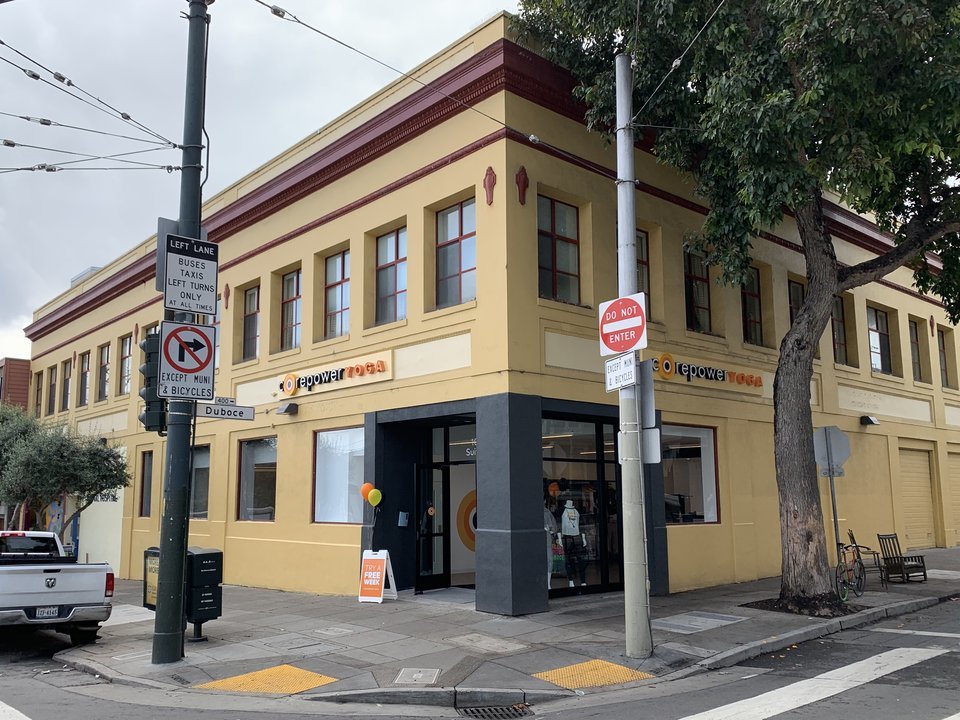 The "Castro Fitness Phenomenon" has also attracted new locations of Barry's Bootcamp (2280 Market St.), MX3 Fitness (2336 Market St.), Core40 (4122 18th St.) and SoulCycle (400 Castro St.) in the past few years. A Pilates studio, Core MVMT, is set to open soon at 2349 Market St., formerly Illy Caffè.
Asked how the new yoga studio will compete with the neighborhood's abundance of workout destinations, Salazar said that "other studios have a different program and energy."
We'll keep you posted as more details about the new yoga studio become available.