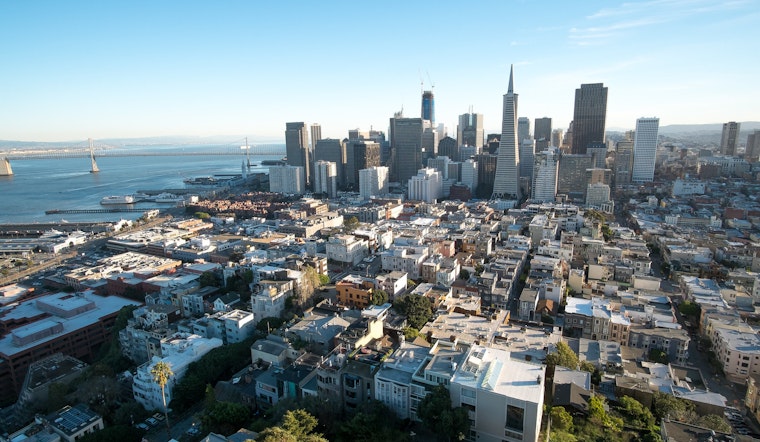 Published on December 04, 2019
Here are some notable crime reports from SFPD's Central District since our last biweekly recap. The district encompasses Chinatown; the Financial District; the Embarcadero; Russian, Telegraph and Nob Hills; North Beach and Union Square. All information comes from official SFPD reports, unless otherwise noted.
2 teenagers take money from woman's hand
On December 2 at 7 p.m., two male teens (aged 17-18), grabbed money from a 63-year-old woman's hand on the 800 block of Green Street (at Mason). The suspects then fled on foot, but were later arrested by police. The victim suffered non-life-threatening injuries. 
Teens steal woman's laptop from coffee shop
On November 21 at 11:45 a.m., a 30-year-old woman was using her laptop inside a coffee shop on the 500 block of Market Street (at Battery) when a male suspect (age 15-19) grabbed it. The victim tried to stop the suspect, but he struck her on the hand. The woman suffered non-life-threatening injuries; no arrest has been made. 
Man robbed with punching threat
On November 20 at 6:50 p.m., a 35-year-old man asked a 37-year-old man for money near Mason Street and Columbus Avenue. When the elder man refused to hand over the money, the suspect threatened to punch him, so the victim gave him the money. The suspect fled on foot, but was later arrested, and the money was recovered.
Teenagers grab phone on Market Street
On November 18 at 8:30 p.m., two male suspects (both 15-17) approached a 57-year-old man from behind at Market and Stuart streets, and grabbed his phone. The teens fled on foot; no arrest was made.
Suspect arrested for attempted arsons near church
On November 14 at 9:22 a.m., police responded to a report of vandalism at a church at Waverly Place and Sacramento Street. A church employee told officers that they had found burnt paper and plastic on the side building on November 10, at approximately 8 a.m. The fire did not cause any permanent damage.
Officers were able to obtain a copy of the church's surveillance video, which showed a person placing material on the sidewalk along the brick wall and igniting it.
On November 15 around 3:30 a.m., a church pastor found remains of a fire set near a vent on the side of the church. Surveillance video showed the same suspect setting set fire to some material, which again caused no permanent damage to the building.
On November 27, police arrested 51-year-old San Francisco resident Jingwen Yu. Yu was booked on two counts of attempted arson, as well as an outstanding theft warrant.
---
Anyone who has information about any of these incidents is encouraged to contact SFPD via the department's anonymous tip line at (415) 575-4444, or text TIP411 with "SFPD" at the start of the message.
Here's why we usually don't include suspect descriptions in crime reports.