The Seventh Avenue Presbyterian Church (SAPC) will be wrapping up the holiday season this year with a New Year's Eve Gala to benefit the restoration of its historic pipe organ. The gala is open to anyone who wants to join in the festive spirit and assist with the restoration efforts.
The organ, which is still played every Sunday, is in need of a little TLC to get it back to its former glory. Organ Restoration Committee Chair Carol Campbell explained that although the organ has undergone regular maintenance, parts of the organ have just started to wear out over the years.
"We have a situation where a bunch of the notes just can't be played anymore," Campbell told us. "We don't even have middle C right now."
The church expects to have its 1930 music-maker fully restored by the end of next year.
The church, the first Protestant church in the Inner Sunset, was established at its current site in 1907. By the mid-1920s, membership had reached 300 and the decision was made to have a new church built. That new sanctuary was completed in 1928 and the congregation pledged donations to add a new pipe organ to replace the existing reed organ.
Coinciding with the Wall Street Crash of 1929, the timing couldn't have been worse. But despite the hard times, the church forged ahead and signed a contract that November with the Estey Organ Company of Brattleboro, Vermont.
Dedicated on April 27, 1930, the total cost for the organ to be built, shipped and installed was $5,016, about $77,250 in 2019 dollars. It took the congregation four years to make the final payment.
The cost for a new pipe organ today would be somewhere between $350,000 and $500,000.
The two-part restoration campaign began in 2018 with money from an Organ Fund that was already established. The Estey Organ Company no longer exists, but the repairs can be done locally by Schoenstein & Co. Organ Builders, who are rich in history themselves. Established in 1877, the company operated out of their landmark building in the Mission District until 2004 when they moved to Benicia.
Campbell said the restoration will transition the organ from an electrical system with wires to an electronic system, which will be easier to clean and repair.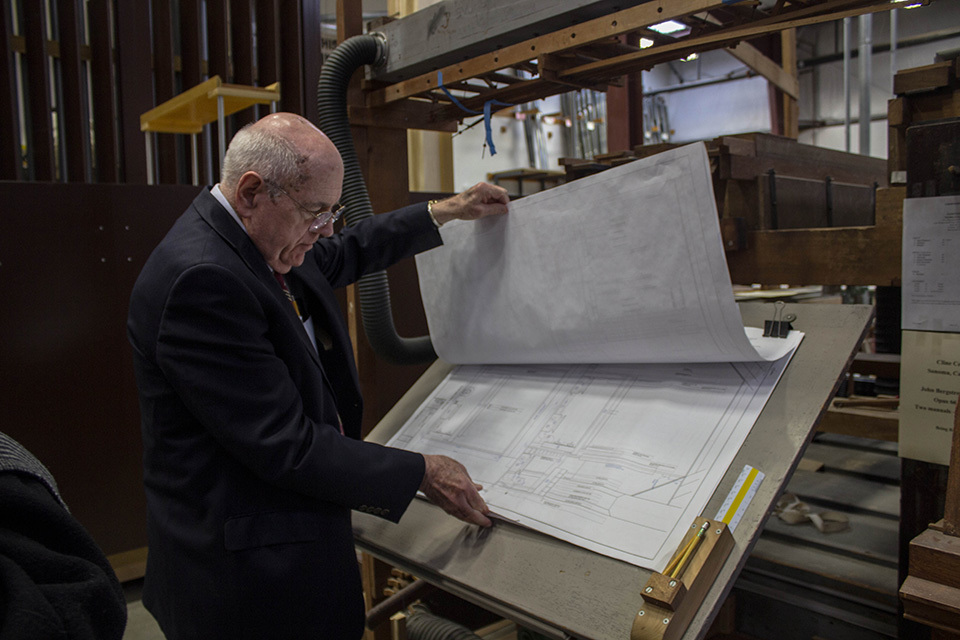 The New Year's Eve Gala fundraiser will take place at the church from 6-9 p.m. Attendees are encouraged to dress up and will be treated to wine, hors d'oeuvres, a silent auction and a cabaret-style musical performance. Kids are welcome and there will be free child care for children under 12. Tickets will be sold online and at the door. The cost is $50 for adults, $30 for kids over 12 and free for those under 12.
Campbell understands people outside the congregation might be a little hesitant to attend. "It's kind of scary to think about going to a social event at a church you've never been to before," she said, "but it's a wonderful congregation, so diverse … [and] the more the merrier."