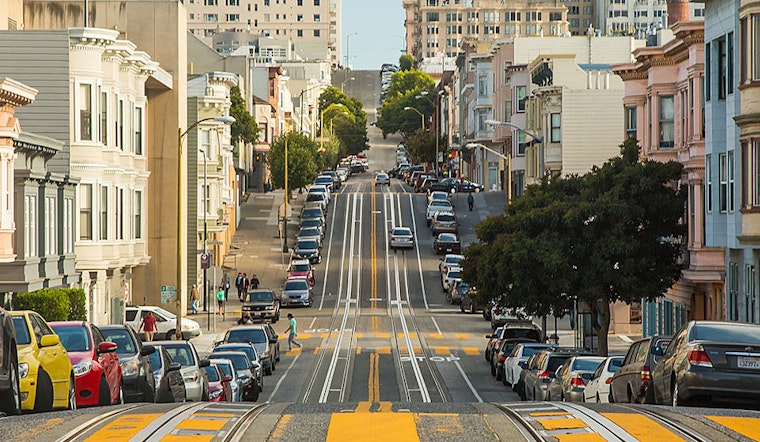 Published on February 24, 2020
Here are some notable crime incidents in SFPD's Central District since our last biweekly recap. The district encompasses Chinatown; the Financial District; the Embarcadero; Russian, Telegraph and Nob Hills; North Beach and Union Square.
Belongings taken in apartment burglary while victim was asleep
On February 19, at 2:31 p.m. an unidentified suspect broke into the apartment of a 31-year-old man on the 900 block of Sutter Street (between Leavenworth and Hyde). The suspect took a wallet, a watch, cash and a passport while the victim was sleeping. No arrest has been made.
Witness of car break-in becomes robbery victim
On February 17, a 41-year old woman witnessed three men in their twenties break into a vehicle at Sansome and Vallejo streets. The woman started taking a picture. She was then approached by the suspects, who took her purse containing a wallet, cash and keys. The woman suffered non-life threatening injuries during the robbery. The three men then got into their car and drove off. No arrest has been made. The robbery occurred at 6:30 p.m.
Man riding bicycle stabs jogger
On February 15, at 6:50 a.m. a 23-year-old woman was jogging on the 700 block of The Embarcadero (between Green and Union) when she was approached by a 47-year-old man riding a bicycle. He stabbed her with a knife and fled the scene. She suffered non-life threatening injuries and was transported to a hospital. The man was later located and arrested.
Woman pushed to the ground in phone robbery
On February 12, a man in his early twenties approached a 38-year-old woman from behind and pushed her to the ground on the 600 block of Market Street (between Montgomery and Kearny). He then took her phone and ran from the scene. No arrest has been made. The incident occurred at 8:51 a.m., police said.
Garage door lit on fire
Also on February 12, a suspect described only as a woman set fire to the garage door of a 72-year-old woman on the 100 block of Filbert Street (between Sansome and Battery) at 3:30 a.m. Officers arrived on scene and took the suspect into custody. Nobody was injured.
Robbery victim chases suspect, takes phone back
On February 10, a 15- or 16-year-old boy approached a 33-year-old woman from behind on the 100 block of Sutter Street (between Montgomery and Kearny) at 7:05 p.m. He then grabbed her phone from her hand and fled on foot with another suspect of the same age. The woman chased him and took her phone back. The two boys were later arrested. 
---
Anyone who has information about any of these incidents is encouraged to contact SFPD via the department's anonymous tip line at (415) 575-4444, or text TIP411 with "SFPD" at the start of the message.
Here's why we usually don't include suspect descriptions in crime reports.