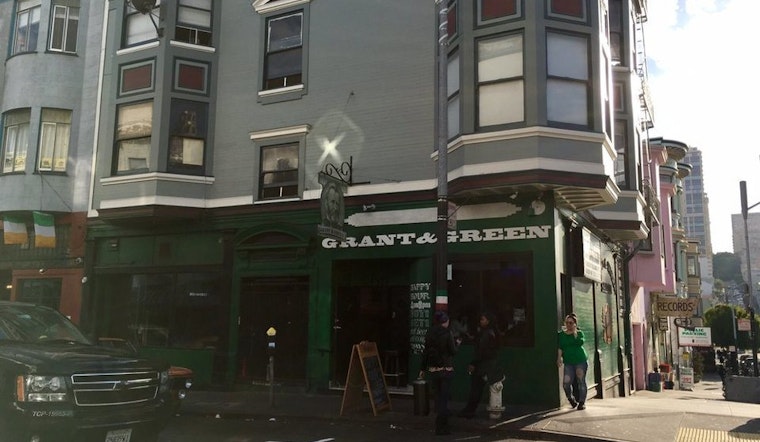 Published on March 13, 2020
Grant and Green Saloon will close at 1371 Grant Ave. The North Beach dive bar and music venue will shutter on March 26. 
A post on its Facebook page announces the closure, which states that it will close indefinitely, "due to coronavirus."
"We would like to thank patrons and staff for their loyalty. We are hoping that there will be relief for businesses like ours and our employees and that we will be able to reopen," the post said.
Last night's news from the bar's social media account comes almost two weeks after Hoodline first heard about the closure from tipster John, informing us that the bar would close on March 22. The news was corroborated by one other source in the neighborhood. Neither  source was able to provide a reason for the closure at the time.
On March 3rd, Hoodline reached out to Jonathan Tourzan, the bar's owner, for verification about the closure but did not receive a response. 
Opened since the 1970s, the bar has a long history as a jazz and blues hotspot, with performers such as Tommy Castro, Johnny Nitro, Ron Hacker, Daniel Castro, Chris Cobb and Mojo Madness all visiting the bar.
Over the past decade or so, the live acts have diversified, featuring DJs, rock cover bands, ska and more.
Since its inception, the bar has switched hands a few times. Its most recent owner, Jonathan Tourzan, took over the liquor license in 2006.
In 2016, Tourzan also opened The Barbary Coast Gastropub around the corner at 478 Green St., formerly home to the Old Spaghetti Factory and Bocce Cafe, but it closed less than a year later.
Since last night's social media announcement, we made another attempt to reach out to Tourzan but have not heard back. We will provide updates when we have then. 
---
Thanks to tipster John.