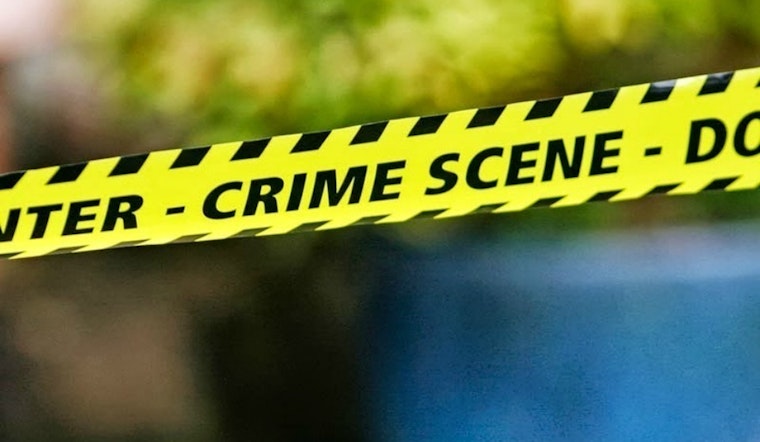 Published on April 28, 2020
It's time for another look at notable crimes reported in the Castro since our last roundup. All details are from official SFPD reports, unless otherwise noted.
Dolores Park assault
On April 25 at 5:31 p.m., two men were in Dolores Park when a male suspect struck them with his hands before fleeing. The victims were transported to the hospital with non-life-threatening injuries.
Phone robbery
Later on April 25 at 8:45 p.m., a 26-year-old woman was at Hancock and Church streets when a male suspect, 18, grabbed her phone. The two struggled over the phone until the suspect took the stolen item and fled. No injuries were reported.
Resident scares off thief
On April 24 at 2:00 a.m., an unidentified suspect opened a bedroom window on 21st Street near Dolores Street while a 28-year-old woman was asleep in the room. The woman awoke as the suspect attempted to steal her laptop, and confronted the suspect before they fled.
Mono Street hot prowl
On April 23 at 10:00 p.m., a 56-year-old man living on Mono Street near Market Street discovered that an unidentified suspect had rummaged through a drawer in his house, and that his wallet and money were stolen.
Fence fire
Early on April 21 at 1:50 a.m., an unidentified suspect set a fence on fire near 16th and Flint streets before fleeing. No arrests or injuries were reported.
Bicycle fire
On April 19 at 6:00 a.m., an unknown suspect set a bicycle basket on fire near Castro and Market streets. SFFD units arrived and put out the fire. The bicycle was damaged, and its owner wasn't identified.
Dolores robbery
On April 17 at 7:20 p.m., a 50-year-old man was near Dolores and 18th streets when an unidentified suspect approached him from behind and punched him. The suspect then stole the victim's phone and keys before fleeing, leaving the victim with non-life threatening injuries.
Two burglars rob Upper Terrace residence
On April 6 at 10:51 p.m., a 32-year-old woman was in her residence on Upper Terrace near Mount Olympus when she heard a noise. She discovered her garage door was open and that two bicycles had been stolen by unidentified suspects.
Burglary on Beaver
Early on April 4 at 1:45 a.m., a 31-year-old male suspect broke into a home on Beaver Street near Castro Street. Two residents, a 49-year-old woman and 57-year-old man, were present and called the police. The suspect was arrested, and no injuries or loss were reported.
Three suspects cut man in attempted robbery
On April 1 at 9:10 p.m., a 41-year-old man was at Dolores and 14th streets when three male suspects in their 50s cut him with a knife and attempted to steal his property. The victim wasn't carrying any personal items. He was transported to the hospital with non-life threatening injuries.
---
Anyone who has information about any of these incidents is encouraged to contact SFPD via the department's anonymous tip line at (415) 575-4444, or text TIP411 with "SFPD" at the start of the message.
Here's why we usually don't include suspect descriptions in crime reports.