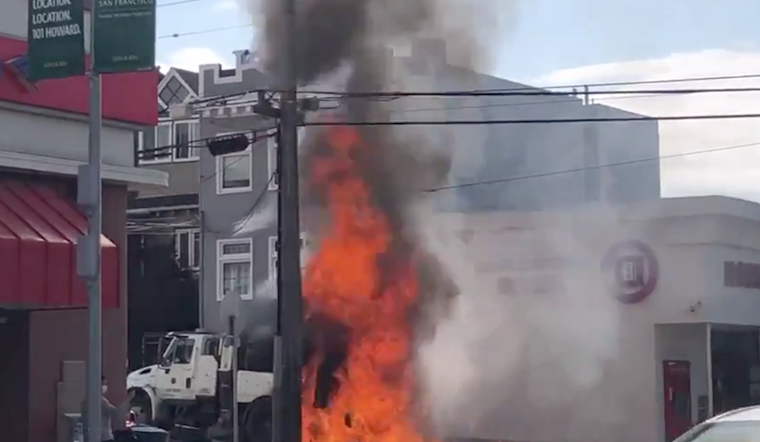 Published on April 09, 2020
An SF Public Works street cleaning vehicle caught fire at 21st Avenue and Irving Street around 4 p.m. on Thursday, the San Francisco Fire Department said.
Black smoke was visible throughout the Outer Sunset. The blaze was extinguished and the driver is safe, officials added on Twitter. It was not immediately clear what led to the fire. No injuries were reported.
STREET CLEANER FIRE 21st and IRVING NO INJURIES #YOURSFFD HAS THE FIRE OUT AND DRIVER IS SAFE @sfpublicworks pic.twitter.com/u3w1NGbPbr

— SAN FRANCISCO FIRE DEPARTMENT MEDIA (@SFFDPIO) April 9, 2020
According to public records, the corner of 21st Avenue (at Irving) was not on today's regular street sweeping schedule.
As we previously reported, during the city's shelter-in-place order the street sweeping program is operating under its regular schedule to help keep the streets clean and leaves and litter out of storm drains.
However, the San Francisco Municipal Transportation Agency has suspended enforcement of the street sweeping parking regulations and parking fines will not be issued when cars aren't moved.