At this time of the year, Mike Sullivan would usually be heading out to lead one of his neighborhood tree tours. But during shelter-in-place, the local tree expert has had to find a new way to introduce locals to the forest around them.
This week, Sullivan, former Friends of the Urban Forest board president and author of the 2013 book "The Trees of San Francisco," picked up a box of chalk and labeled about 75 trees on Cole Valley sidewalks. 
He said he felt encouraged to do it after seeing a Facebook post about someone labeling trees in London. "I thought this would be a good way to share information," he said.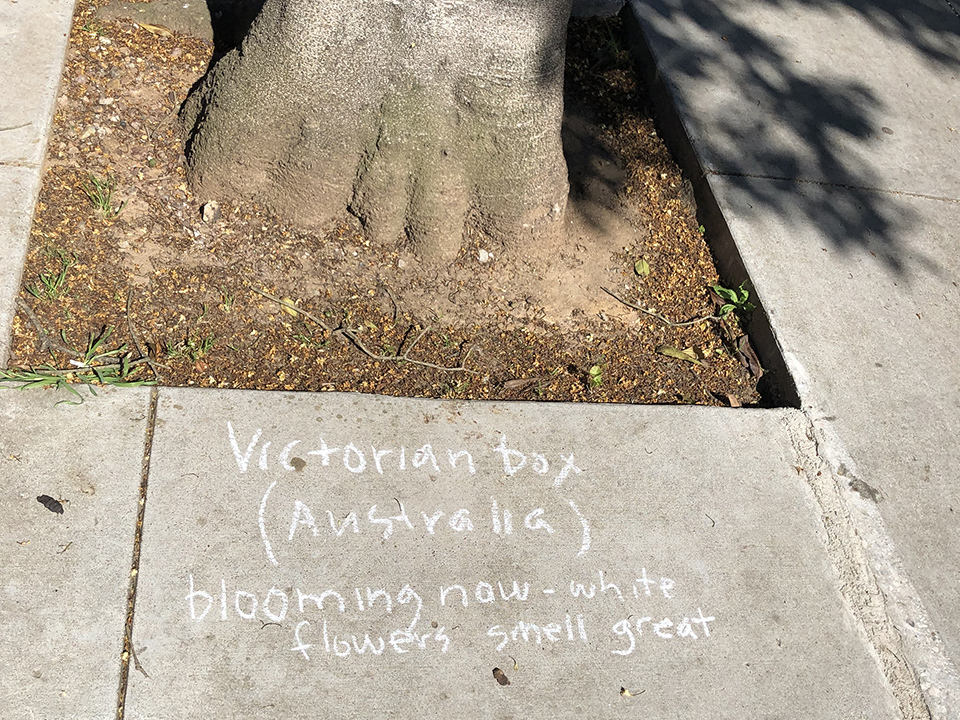 Sullivan grabbed the last box of chalk at Cole Hardware before going on a walk with his dog, he said, and began labeling the trees. He included details such as the species, its native region, and some additional facts, like whether they're rare in San Francisco or if their flowers smell good.
Sullivan said he chose which trees to label by stopping wherever his dog led him — but he also made sure to choose trees that were interesting, rather than just labeling "every plum tree in the neighborhood." Since his dog goes outside three times a day, Sullivan has been able to label quite a few trees.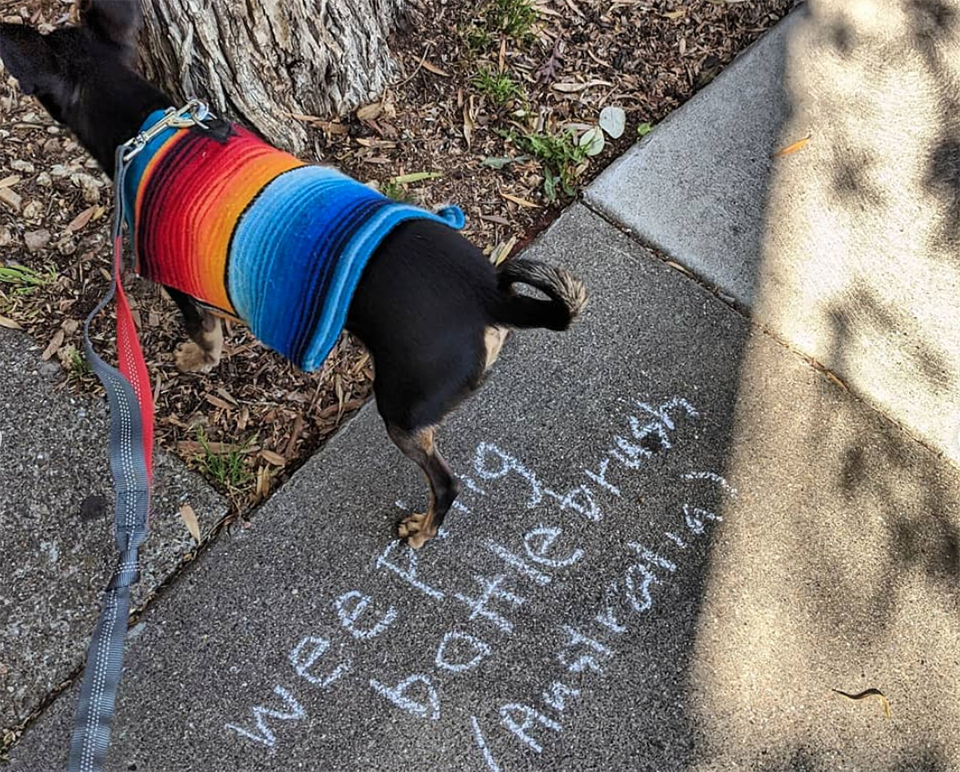 Sullivan said he'd be up for walking to different neighborhoods with a new box of chalk. He has plenty of material — his book contains 12 tree-themed neighborhood walking tours through the Castro/Eureka Valley, Cole Valley, the Financial District, Forest Hill, Golden Gate Park and Panhandle, the Mission, Noe Valley, Pacific Heights, Parnassus Heights, Potrero Hill, and the Presidio. It also has an Upper Market staircases tour.
"I'm happy to keep it up if there is interest," he said.