After 10 years at 526 Hayes St. (and Octavia), Hayes Valley's longstanding vintage boutique Ver Unica has permanently closed its doors. Its space is now up for lease. 
"Even if the pandemic hadn't hit," store owner Cindy Spade said, she was expecting a significant rent increase in the near future that would have forced her to close.
Combined with the shelter-in-place order, "brick-and-mortar didn't make sense anymore."
Spade noted that Hayes Valley has increasingly become the province of larger corporations, many of which just squeak in under the neighborhood's formula retail law (which generally prohibits chains with more than 11 locations).
The trend started with apparel brand Kit and Ace, which opened the eighth of a planned 50 shops on Hayes Street in 2015, despite neighborhood pushback. (It has since closed.)
More recently, a number of ecommerce startups have decided to open brick-and-mortar stores in the neighborhood. Their ranks include Allbirds, Interior Define, Madison Reed Color Bar and Outdoor Voices.
"Hayes Valley has changed so much," Spade says, adding that small business owners are unable to pay the higher rents that these well-funded companies can. 
Tourists are looking for "those funky little shops," not something they can also buy in their hometowns, she noted. "You are watering down anything special."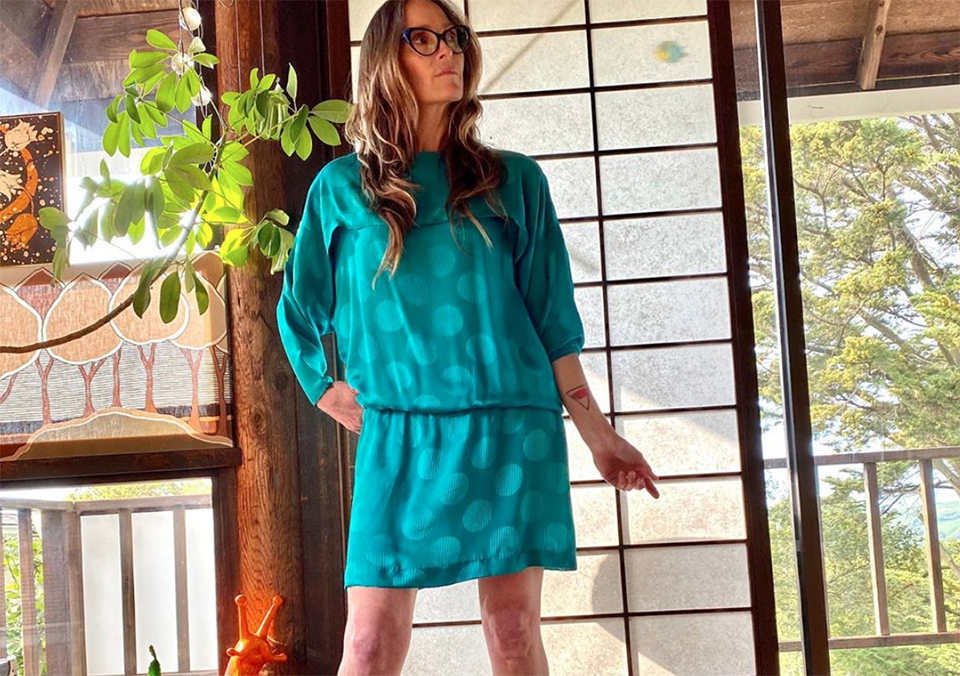 Spade first opened Ver Unica in 1997, at Noe and Henry streets in Duboce Triangle. Her first Hayes Valley store was at 437B Hayes St., but she eventually had to move down the block because a missing gate led to numerous break-ins.
Spade says she also operated another business in Hayes Valley for two and a half years before she started Ver Unica, and at one point, she also had a third store on Octavia Street. 
Of late, many of Spade's out-of-town patrons told her they were thankful she had managed to remain in business in a changing San Francisco.
"'Thank god you are still here,' they kept saying," Spade said. "That kept me going for so long."
She now hopes that those customers will now find her online. She's selling vintage clothing and art via Instagram, and has a Shopify store in the works.
Sourcing vintage clothes won't be a problem, even during shelter-in-place. "I have enough connections," she said.
Spade, who lives in the East Bay, says she is not yet done with Hayes Valley — she hopes to return in the future for pop-ups at friends' stores. 
"I'm going to miss seeing people and working with my employees," she said, adding that she believes the store had a special atmosphere "created by everyone that worked there."
---
Thanks to Hoodline tipster Sebastian L.! See something interesting while you're out on an essential trip? Text Hoodline and we'll try to find out what's going on: (415) 200-3233.