Over the Memorial Day weekend, many San Francisco residents flocked to parks and beaches, in search of relief from the record-breaking temperatures.
But one local was noticeably absent: Karl the Fog.
San Francisco's mist-erious mascot, who has a mischievous (and anonymous) social media presence, hasn't been heard from in months. And the locals who love his wit, wisdom and weather reports have begun to notice.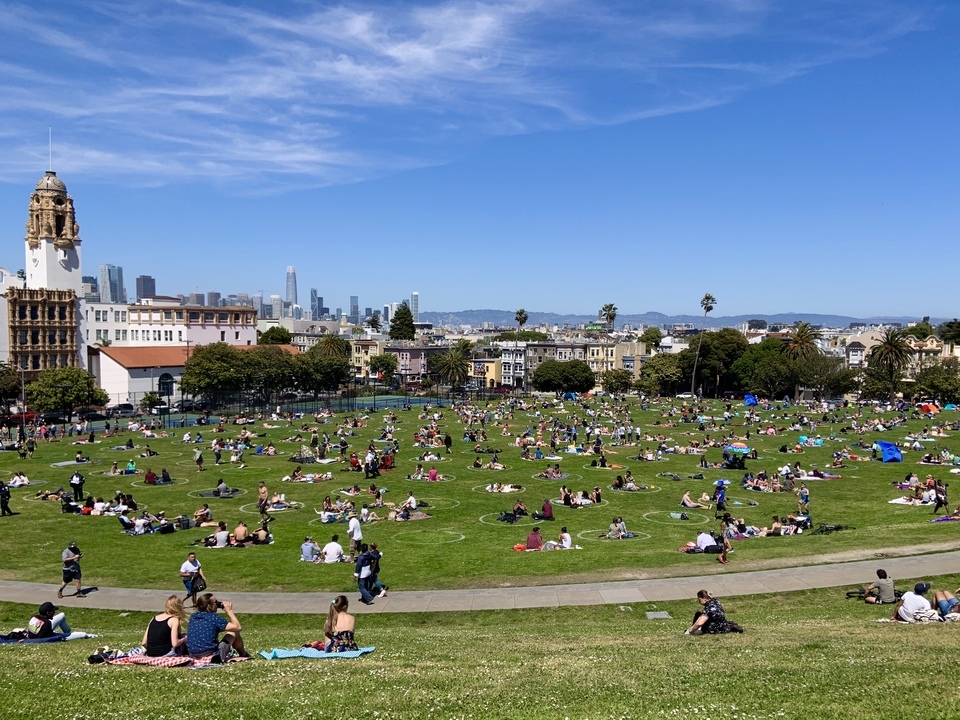 On a hot weekend like the one San Francisco just had, Karl would typically relish the opportunity to tease San Franciscans for their misery in scorching-hot temperatures.
You in your apartment:

-feeling sweaty
-takes a cold shower
-feels 20 seconds of relief as you dry yourself off
-moves into another room, gets sweaty again
-repeats until the June temperature returns to a normal 59 degrees#Heatwave 🔥

— Karl the Fog ☁️ (@KarlTheFog) June 11, 2019
Instead, San Franciscans were left to gently mock themselves.
"No wonder it's hot — Karl the Fog hasn't been seen since January," wrote wine writer Blake Gray on Twitter.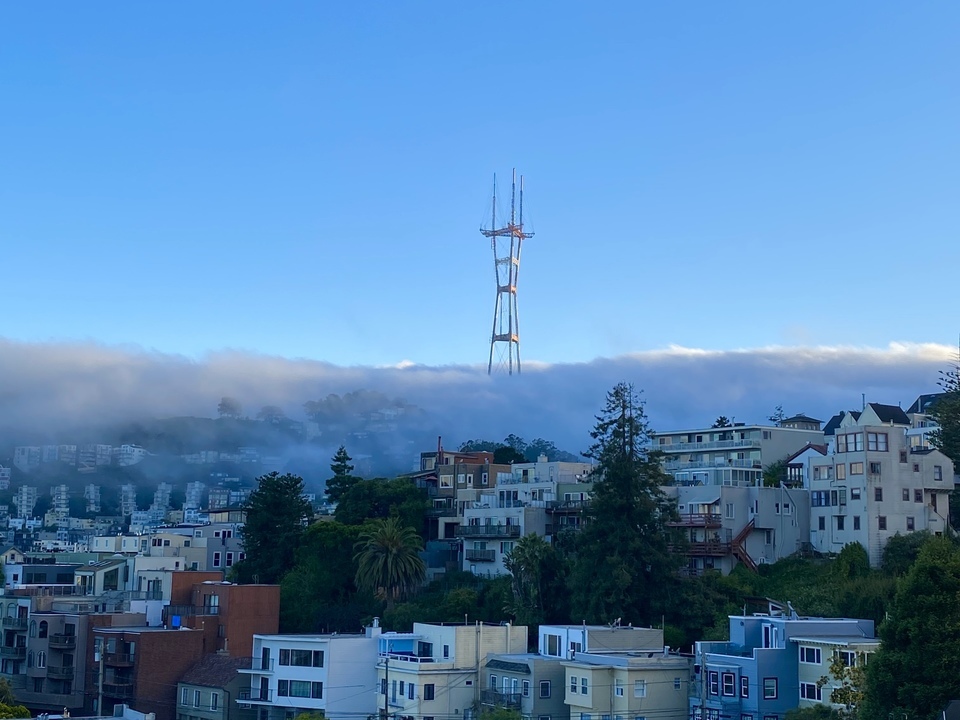 Long before the heatwave hit, Karl had rolled off the radar of his roughly 360,000 Twitter followers.
The disappearance doesn't appear to be related to the pandemic. He last posted on January 19, long before COVID-19 was a concern in San Francisco (and when locals still had hope that the Niners might win the Super Bowl). 
The fog horn blows because the #49ers are going to the Super Bowl!!

— Karl the Fog ☁️ (@KarlTheFog) January 20, 2020
Hoodline reached out to Karl to find out what he's been up to these past few months, but did not receive a response.
Chronicle Books, which published his self-titled book about San Francisco last year, didn't have any clues, either. 
"To be honest, he was pretty much anonymous to me, too," said Karl's Chronicle Books publicist, April Whitney. "I don't know the person behind the account, and I communicate with him via email."
It's possible that Karl is still getting over the 49ers' second straight Super Bowl loss. But while he does, don't be fooled by imposter Twitter account "KarlTheFog_," which has tried to capitalize on Karl's fan base by claiming to be the 'original' (but mostly posts ads for a stock-trading website).
Um...has anyone else noticed that @KarlTheFog hasn't tweeted in several months? And that an almost-but-not-quite-the-same account has popped up, claiming to be the original Karl the Fog? What's going on, tweeps?

— jjinsf (@jjinsf) May 28, 2020
While the witty jokes are gone for now, San Franciscans don't have to worry. We all know Karl will roll back in when we least expect it — to ruin our picnics, spoil our beach days, and end some uncomfortable heat waves. 
"I do wish [Karl] would come back to the Bay Area," Chronicle Books' Whitney said. "It was an unbearable 103 degrees yesterday in Vallejo, where I live."