More than 40 years ago, Double Rainbow Ice Cream was founded in the Castro. Now, it's set to return to the neighborhood. 
Later this summer, the ice cream company will be opening a scoop shop in the former Sunglasses on Castro space (415 Castro St.) — just two doors down from where it all started in the 1970s. (That space is now home to Hot Cookie.)
"This was the community and neighborhood that gave us our start, and we're so excited to return full circle," said president and CEO Taryn Segal.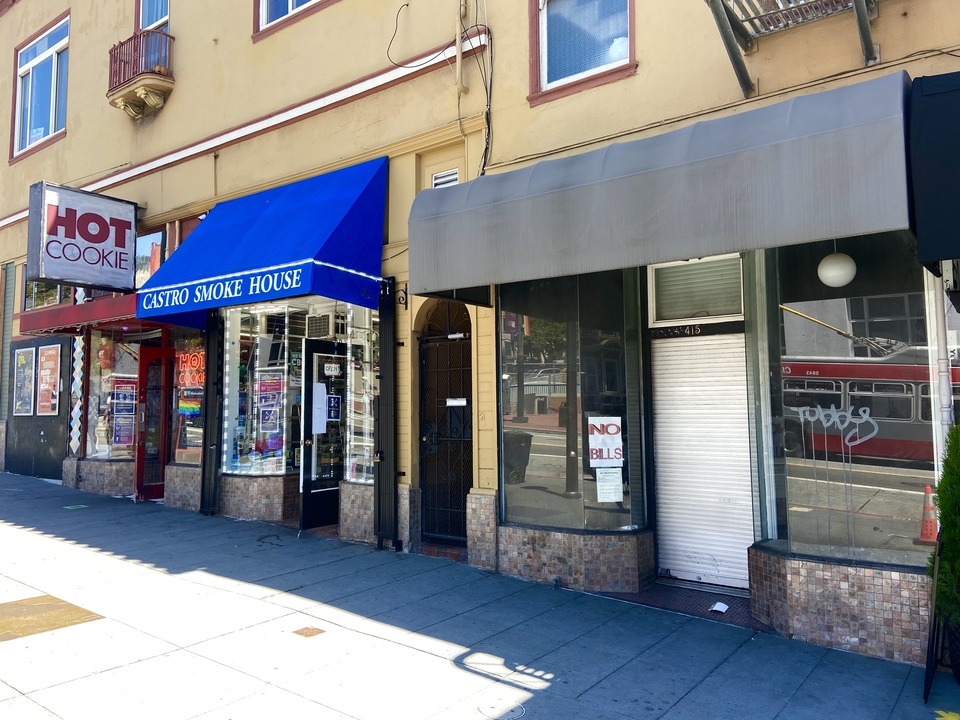 Double Rainbow was founded by Segal's father, Michael Sachar, and his childhood friend, Steven Fink. As the story goes, the ice cream shop was named after a double rainbow that appeared on the day Sacher and Fink signed the lease — September 28, 1976.
The brand went on to own and operate many more stores throughout the Bay Area in the '80s and '90s. It also launched a line of packaged ice cream, which is still sold at local stores like Safeway and Rainbow Market. 
Over the years, the Double Rainbow brand shifted more to manufacturing and distribution, franchising the scoop shops to their longtime managers. According to Segal, the Castro Double Rainbow shop transitioned to an independent owner sometime in the late '80s, and all the shops were franchises by the early '90s. 
It's unclear exactly when the Castro Double Rainbow closed. Hot Cookie opened in 1997.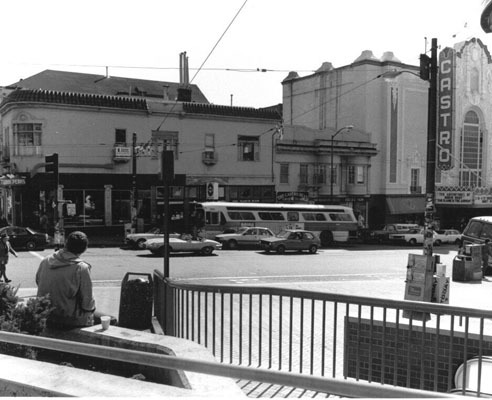 While independent ice cream shops in San Rafael, Benicia and San Pablo still offer Double Rainbow ice cream, this will be the company's first foray into owning its own shop in nearly three decades. Segal plans to keep it simple: cups, cones, shakes and sundaes.
"We've been a little bit under the radar," she said. "We're looking forward to opening our store and reintroducing those that don't know us, and welcoming back those that grew up with us."
Segal herself joined the company 11 years ago. Both the founders passed away in the 2010s — her father in 2013, and Fink in 2017. 
"Who wouldn't want to make ice cream with their dad for a living?" said Segal. "I learned so much from him along the way."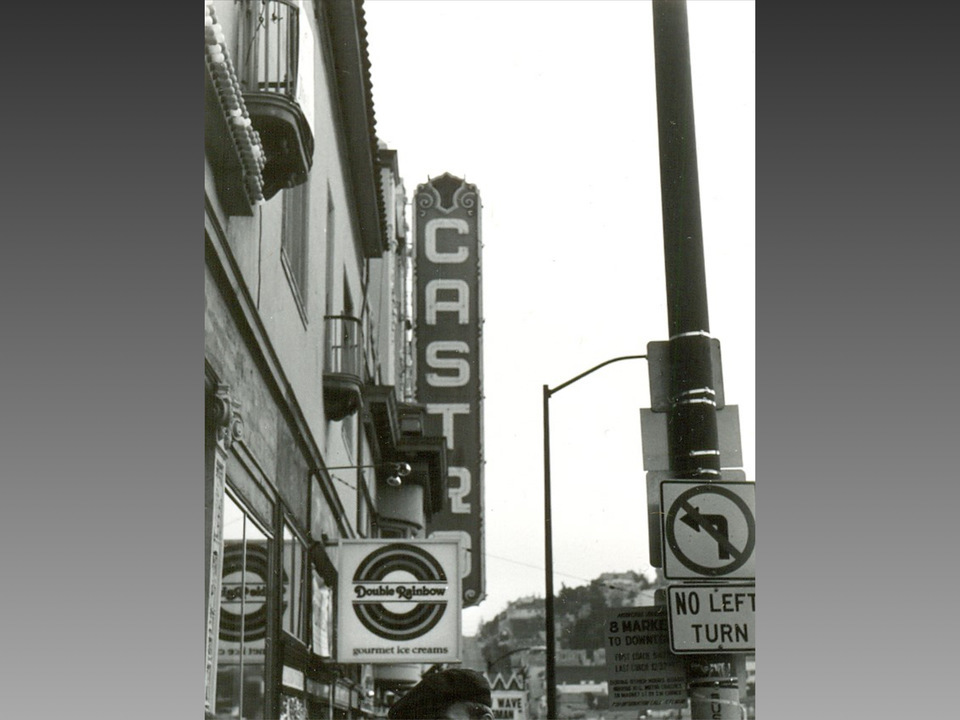 While Double Rainbow manufactured its ice cream out of a Mission District warehouse (275 South Van Ness Ave.) for 40 years, it moved production to Emeryville last year. 
The Castro location will boast 16 flavors made at the Emeryville facility, including classics like French Vanilla, Ultra Chocolate, Coffee Blast and It's a Goody (vanilla with fudge chips and peanut butter).
Some fan favorites will also make return appearances, like White Pistachio, Cappuccino Chocolate Crunch, and Cinnamon Caramel. Plant-based flavors will be offered for those who can't eat dairy. 
While the Castro Fountain is just a block away, Segal thinks there's plenty of room for another ice cream shop in the neighborhood.
"The more ice cream, the better," she said. "We should all carve out a moment in our day to enjoy a little more sweetness."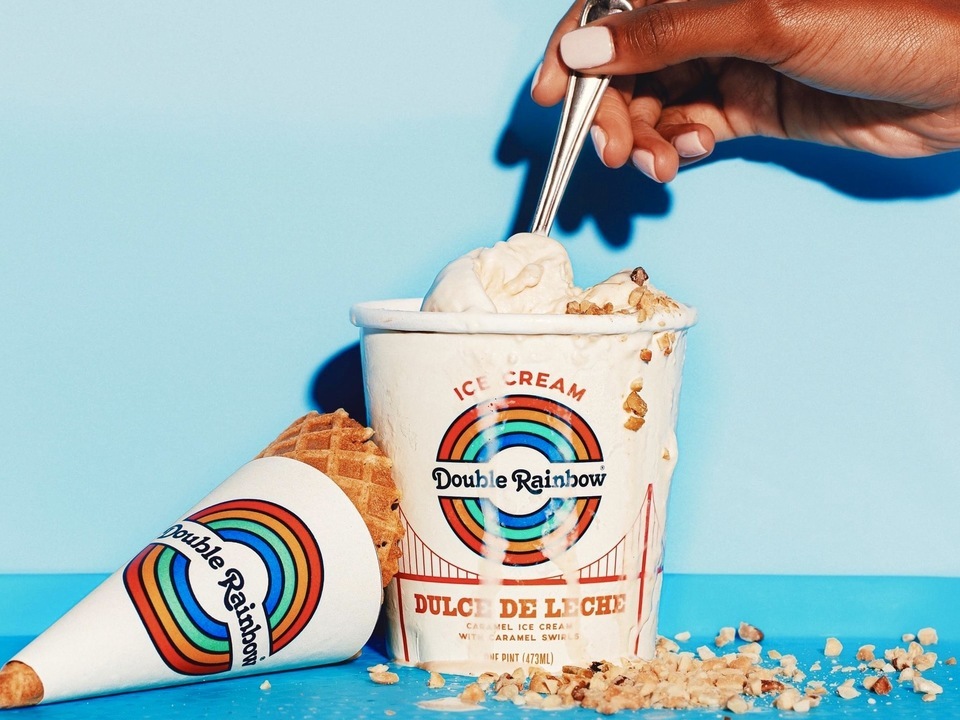 Technically, the new scoop shop isn't Double Rainbow's first return to the Castro.
When the Oscar-winning Harvey Milk biopic "Milk" shot in the neighborhood in 2008, Hot Cookie had its sign temporarily redone to resemble Double Rainbow's look in Milk's '70s heyday.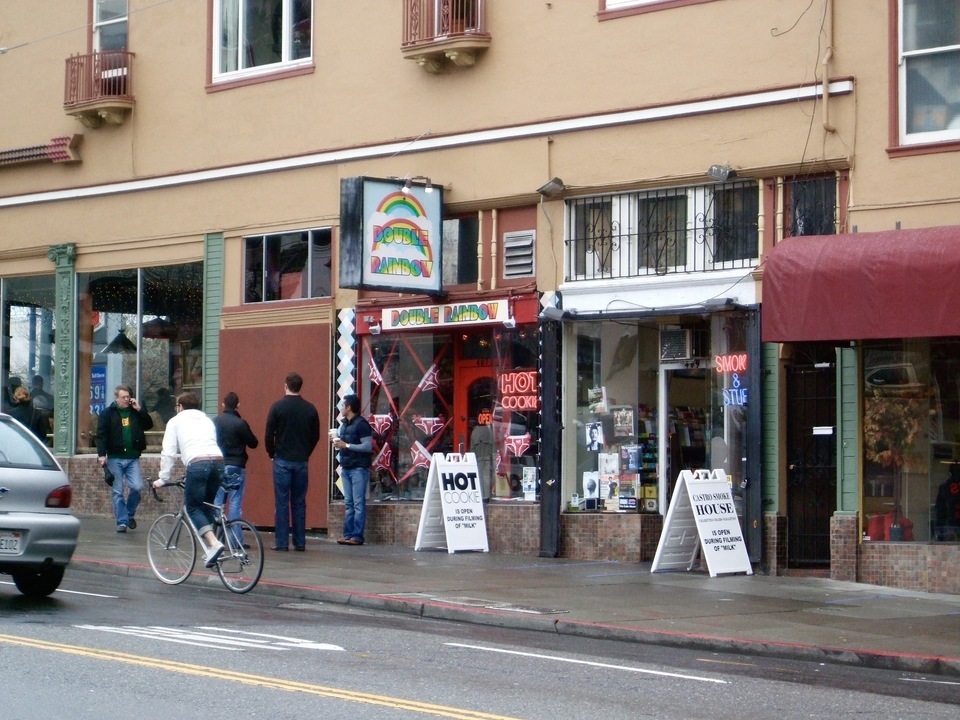 The return of Double Rainbow also brings some much-needed good news to the 400 block of Castro, which has struggled in the past year.
Four businesses on the block have permanently closed — Park Gyros (449 Castro), Sweet Castro (451 Castro), Socialhaus/Flying Falafel (463 Castro), and Slurp Noodle Bar (469 Castro). Another two, Q Bar (456 Castro) and Osaka Sushi (460 Castro), are still undergoing renovations after being damaged in a four-alarm fire last November.