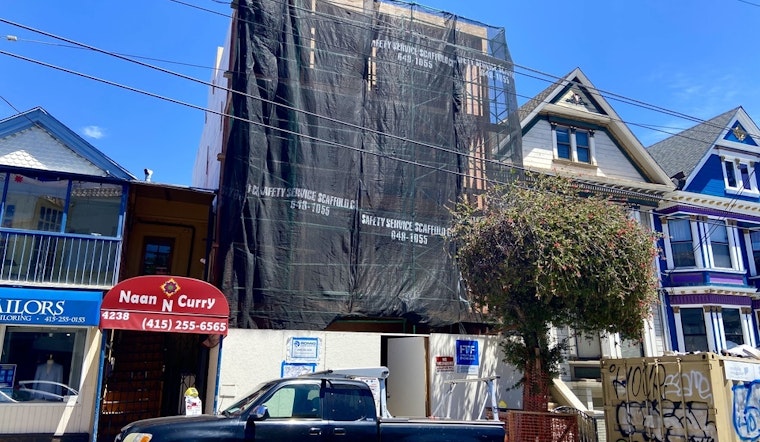 Published on June 16, 2020
Next year, the Castro will get a new hotel — and with it, a new restaurant and bar, run by the co-owner of popular gay sports bar Hi Tops. 
Hi Tops' Jesse Woodward and his business partner Blake Seely are turning the hotel's ground floor cocktail bar called Lobby Bar, which is set to open on May 1, 2021.
Described as "a neighborhood cocktail lounge with shareable, local fresh food," the new spot will take over the full liquor license from Dosa's original location at 995 Valencia St. (It closed last year after 15 years in business.)
While Woodward expects to serve some hotel guests, "it will mostly be a neighborhood bar for residents of the Castro," he said.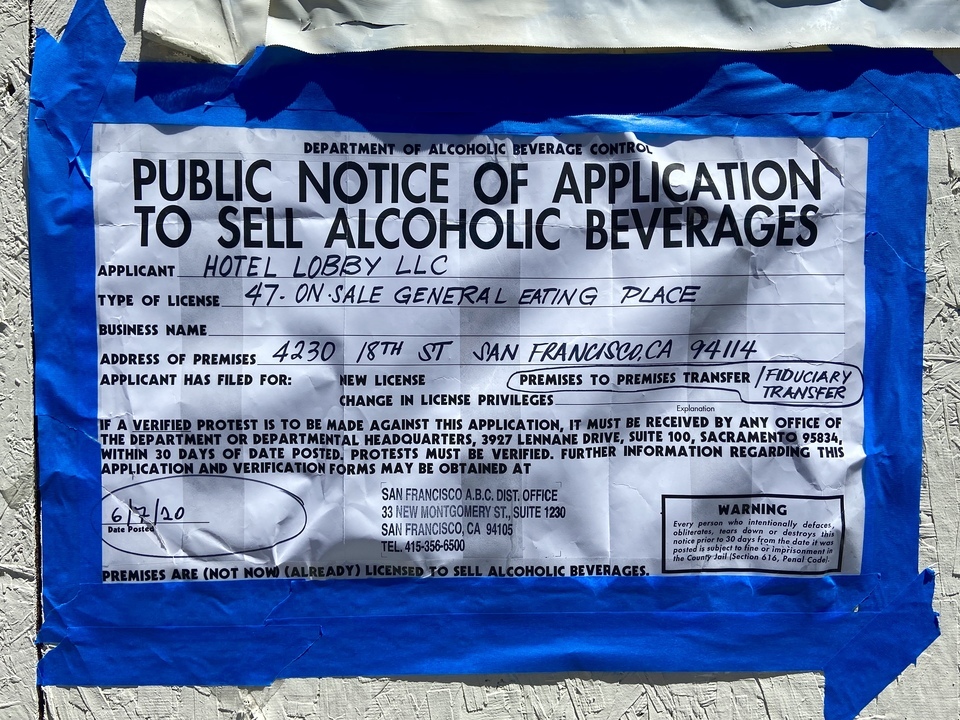 The Hotel Castro (4230 18th St.) won't have a formal lobby, so Lobby Bar will serve as its informal entrance. The interior will be designed by Jon de la Cruz (de la Cruz Interior Design), who also designed Divisadero restaurants Che Fico and Che Fico Alimentari. Woodward says it will be "small and intimate," with about 40 seats and a couple of sidewalk tables. 
The hotel will have a rooftop deck, but Woodward says Lobby Bar customers will not have access to the roof. However, he hopes to host parties on the roof down the line. 
While he hasn't yet hired a chef, Woodward describes the food as "high-quality local fare that's great for a bar snack, a meal, or sharing with friends." He and Seely are currently in the process of developing a menu, with items like seasonal flatbreads, chicken karaage, and a Scotch egg made with quail eggs.
Zach Brown, currently at Hi Tops, will manage the bar. Woodward says the cocktail menu will include creative drinks made with freshly made ingredients and a spirits menu of rare and hard-to-find options.
"It's going to be stuff you really don't see in the neighborhood," said Woodward. "We're going to step up the cocktail game of the Castro."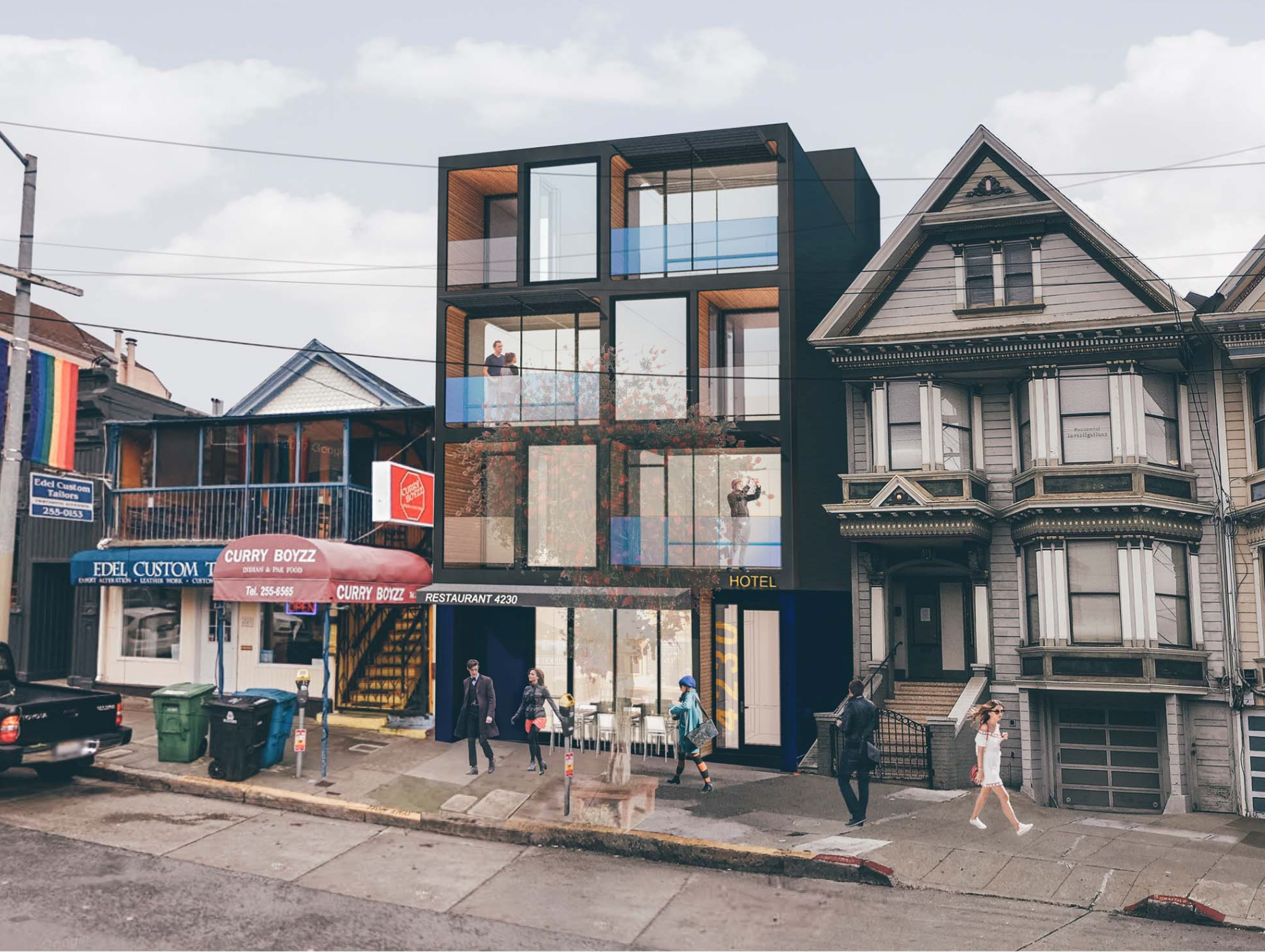 Hoodline readers will recall that the Hotel Castro was first announced nearly three years ago, and approved two years ago by the Planning Commission. The four-story, 12-room hotel aims to offer a "high-style boutique offering," property owner Gannon Tidwell said when it was first announced.
Demolition of the two-story building began last year, and construction has been ongoing. But the temporary halt on construction for the COVID-19 pandemic has slowed things down, delaying the hotel's opening from January 2021 to May 2021.
"It will be four years in the making by the time we open," said Tidwell. "I am hopeful, due to our size, that we can weather it better than most."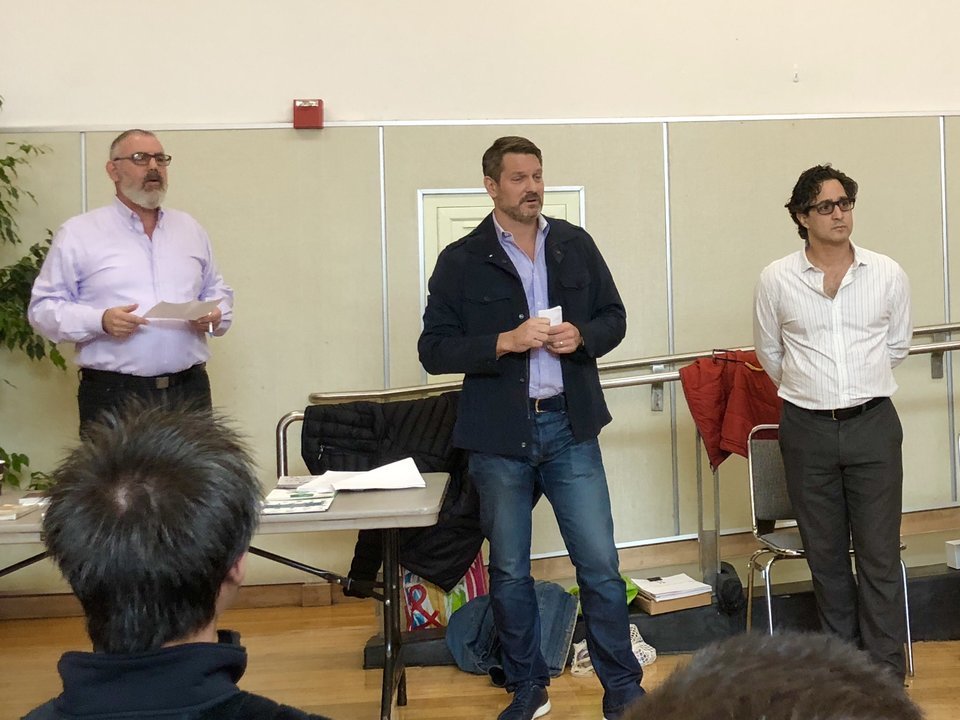 In the meantime, Castro residents can look forward to another spot from a seasoned local restaurateur. In addition to Hi Tops, which he opened alongside co-owners Dana Gleim and Matt Kajiwara in 2012, Woodward also ran Mexican restaurant Hecho, which operated at 2200 Market St. from 2014 to 2017. 
Originally named Bandidos, Hecho rebranded after Latino residents expressed concern about the name's insensitivity. Unfortunately, the restaurant never took off, even after a concept change and rebrand as Hecho Cantina. It closed in 2017, and its space is now occupied by restaurant and arcade bar Detour (formerly Brewcade, which expanded from next door).
"There's always going to be a demand, whether you had a business that didn't make it or not," said Woodward of his decision to once again expand in the Castro. "You can't just give up if you're a business that didn't make it."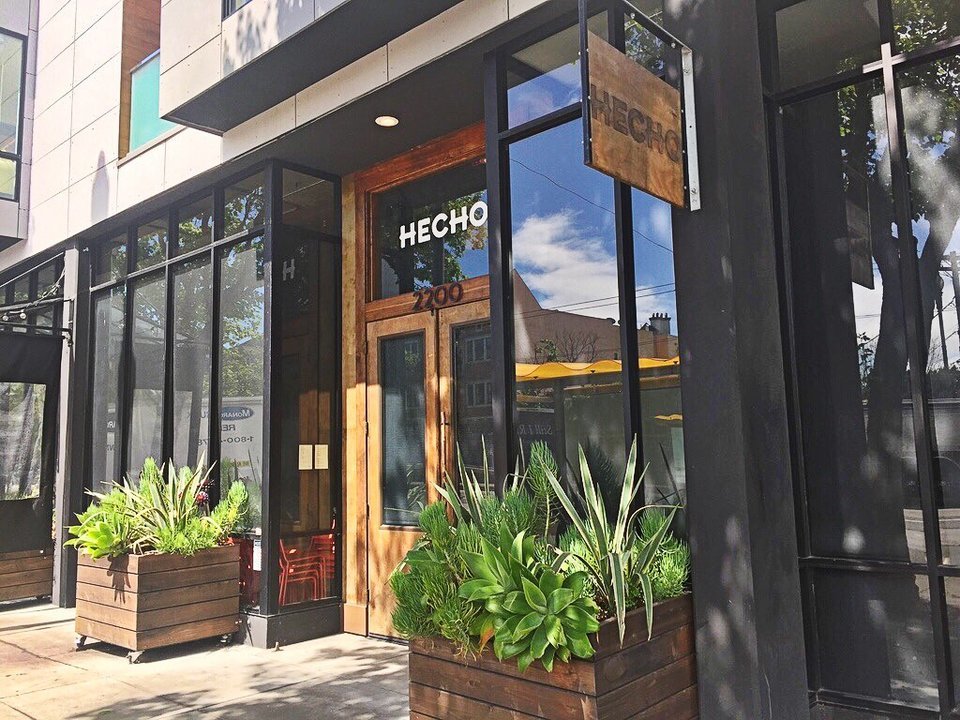 After operating in the Castro for nearly a decade, Woodward says he still sees a need for more and better food and drink options.
"I live right up the street from the hotel," he said. "I feel like there's still a need for new things in the neighborhood."
Woodward and Gleim also own a Hi Tops in West Hollywood, where Gleim runs day-to-day operations. "Things have been going really well," he said, though he has no plans to expand the bar to another location.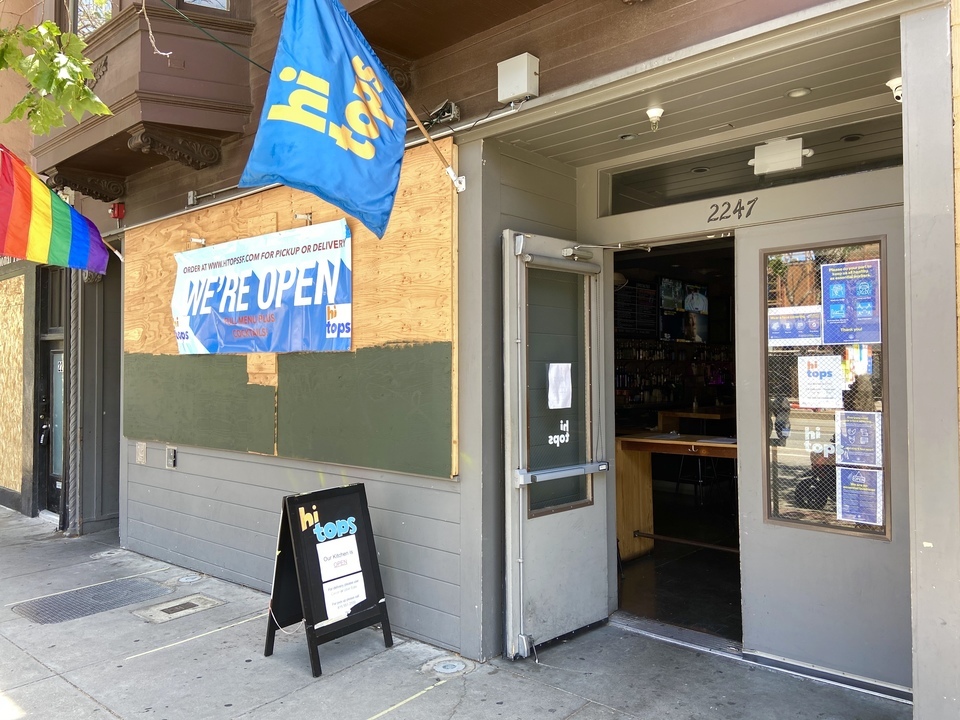 Though Lobby Bar's opening is nearly a year away, Woodward says he expects to still be affected by COVID-19 restrictions and safety measures when it opens.
"It's going to be a bit challenging, because it's a small space," he said. "But by that time, we we will have learned a lot."
While San Francisco allowed restaurants to reopen with outdoor seating on Friday, Woodward said Hi Tops is going to wait until July 13, when indoor seating is also allowed, to welcome dine-in customers. 

In the meantime, "business has been better than expected, but we really just don't make money off deliveries," said Woodward. "Without the volume we're used to, it's not a sustainable model."
"I'm looking forward to reopening, and hoping things can get back to mostly normal soon."