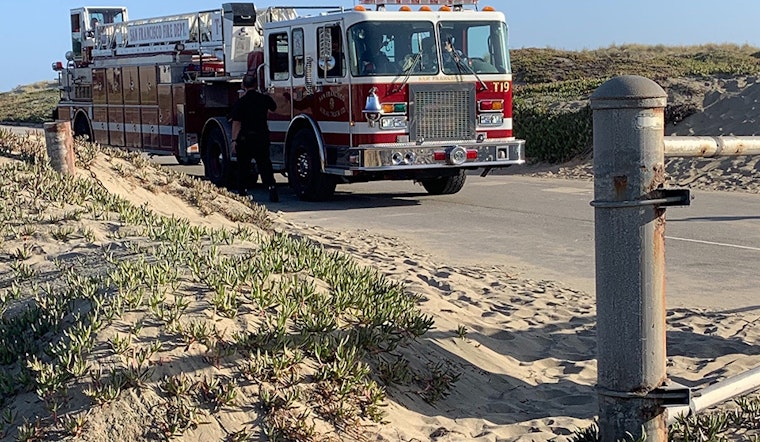 Published on June 05, 2020
A 31-year-old man died yesterday night after being caught in a current and carried out to sea at Ocean Beach. A second swimmer, a 22-year-old man, is in stable condition after being rescued by a surfer. 
National Park Service ocean rescue staff responded to reports of the men's distress around 5:30 p.m. As the surfer brought one of the men to safety, the other remained "far out in very rough surf," an NPS representative said on Twitter. 
Two rescuers entered the water and were able to successfully retrieve the man. He then went into cardiac arrest, with rescuers performing CPR. He was transported to the trauma center at SF General Hospital, where he was pronounced dead.
The other man is in stable condition, the NPS said. 
"Our condolences are with the loved ones of the individual," officials wrote, adding that his identity could not be released until family were informed. 
The National Weather Service is warning San Franciscans about an increase in rip currents this weekend.
Long period southwest swell through tomorrow will likely generate an increase in rip current activity as well as potentially strong shore break at steep beaches. Use caution when at the beach. Know your options if caught in a rip current.#cawx pic.twitter.com/6NX0CnDYmC

— NWS Bay Area (@NWSBayArea) June 5, 2020