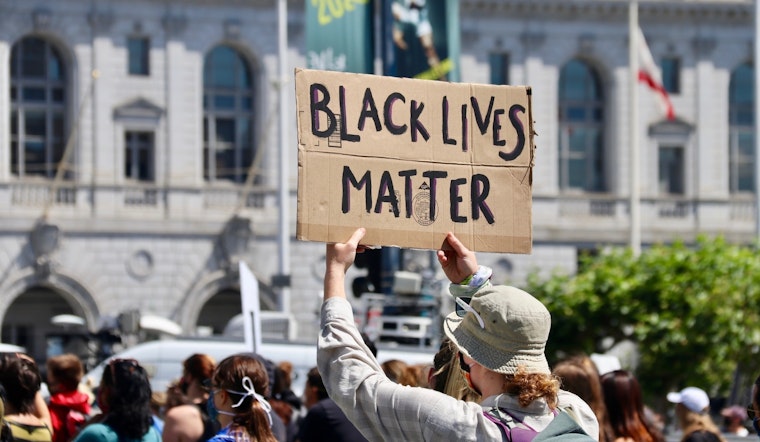 Published on June 03, 2020
San Francisco's curfew will be lifted tomorrow morning at 5 a.m., Mayor London Breed said Wednesday.
Last Sunday, Breed enacted the curfew from 8 p.m. to 5 a.m., citing "vandalism and violence" at Saturday evening's protest of the police killing of George Floyd.
However, Breed appears to have changed her tune after a debate about the curfew at last night's Board of Supervisors meeting, in which several supervisors argued that its indefinite status was, in the words of District 9 Supervisor Hillary Ronen, "an extraordinary taking away of our constitutional rights."
"The protests we have seen in this city and across the country are for an important cause," Breed said in a statement today. "Our city will continue to facilitate any and all peaceful demonstrations."
Ronen and at least three other Supervisors — District 5's Dean Preston, District 10's Shamann Walton and District 6's Matt Haney, praised the lifted curfew on Twitter. 
"This is the right approach," Haney wrote. "We can support freedom of speech, peaceful protest, and protect our residents."
While Santa Clara County already ended its curfew on Tuesday, other Bay Area counties have not yet moved to either lift or extend their curfews. Currently, San Mateo County's curfew expires tomorrow morning at 5 a.m., while Alameda County's order is set to last until Friday at 5 a.m.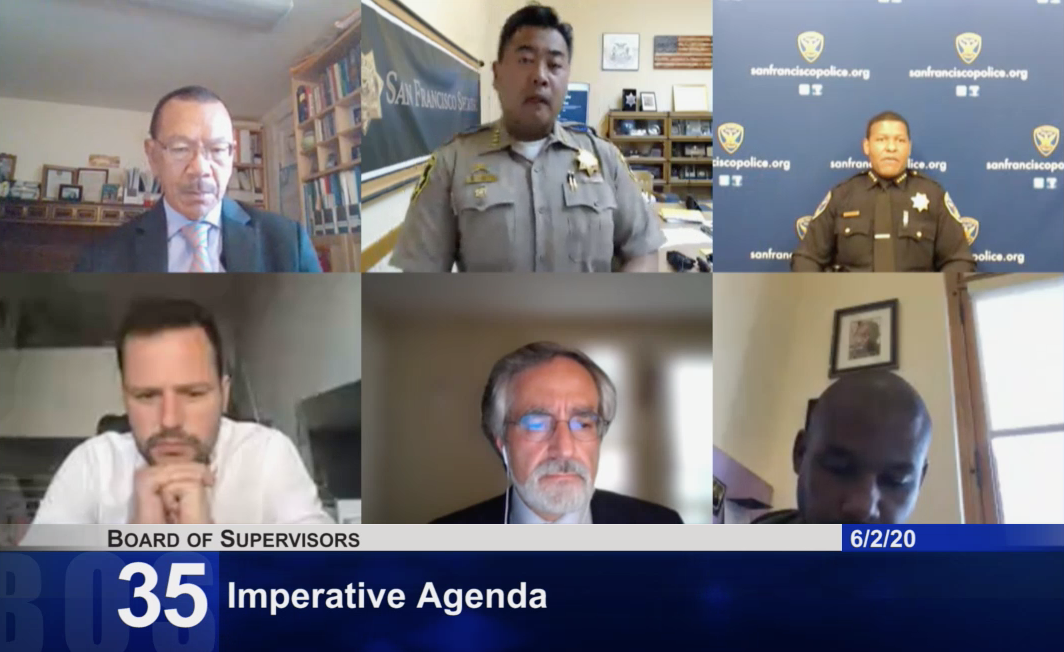 The end of the curfew will likely be welcome news for many essential workers — technically exempt from the curfew, but subject to questioning by police while traveling — and for local restaurants, which were forced to suspend or cut back on takeout and delivery service in order to avoid violating the curfew.
Not everyone at yesterday's Board of Supervisors meeting was in favor of lifting the curfew. Supervisors Sandra Lee Fewer, Rafael Mandelman, and Ahsha Safai all argued in support of it. 
"We have a president who incites people, we have people who are out of their minds with guns," Fewer said. "The reality of it is, this is an out-of-control situation."
SFPD Chief Bill Scott also pushed to extend the curfew with daily re-evaluations, telling the Supervisors that "things can spin up at a moment's notice" and that the curfew "does allow us the ability to get in front of this."
At the meeting, the Supervisors ultimately voted 6-5 to delay their decision on the curfew to a special board meeting tomorrow. Prior to Breed's decision today, the board would have had to vote unanimously to lift the curfew.
Another protest will start today at 4 p.m. at Mission High School, marching to the Mission Police Department.
"We know that the overwhelming majority of people out protesting are doing so peacefully, and we trust that will continue," Breed said in Wednesday's statement.